With over 5,000 years of history, Ireland is an amazing location to get a sneak peek into the past. Explore areas from centuries past, walkthrough sites older than the Pyramids and witness history unlike any other country in the world. The sites listed below are our top 5 Prehistoric Sites to Visit in Ireland, ranging from the three archaeological periods: Stone Age, Bronze Age and Iron Age.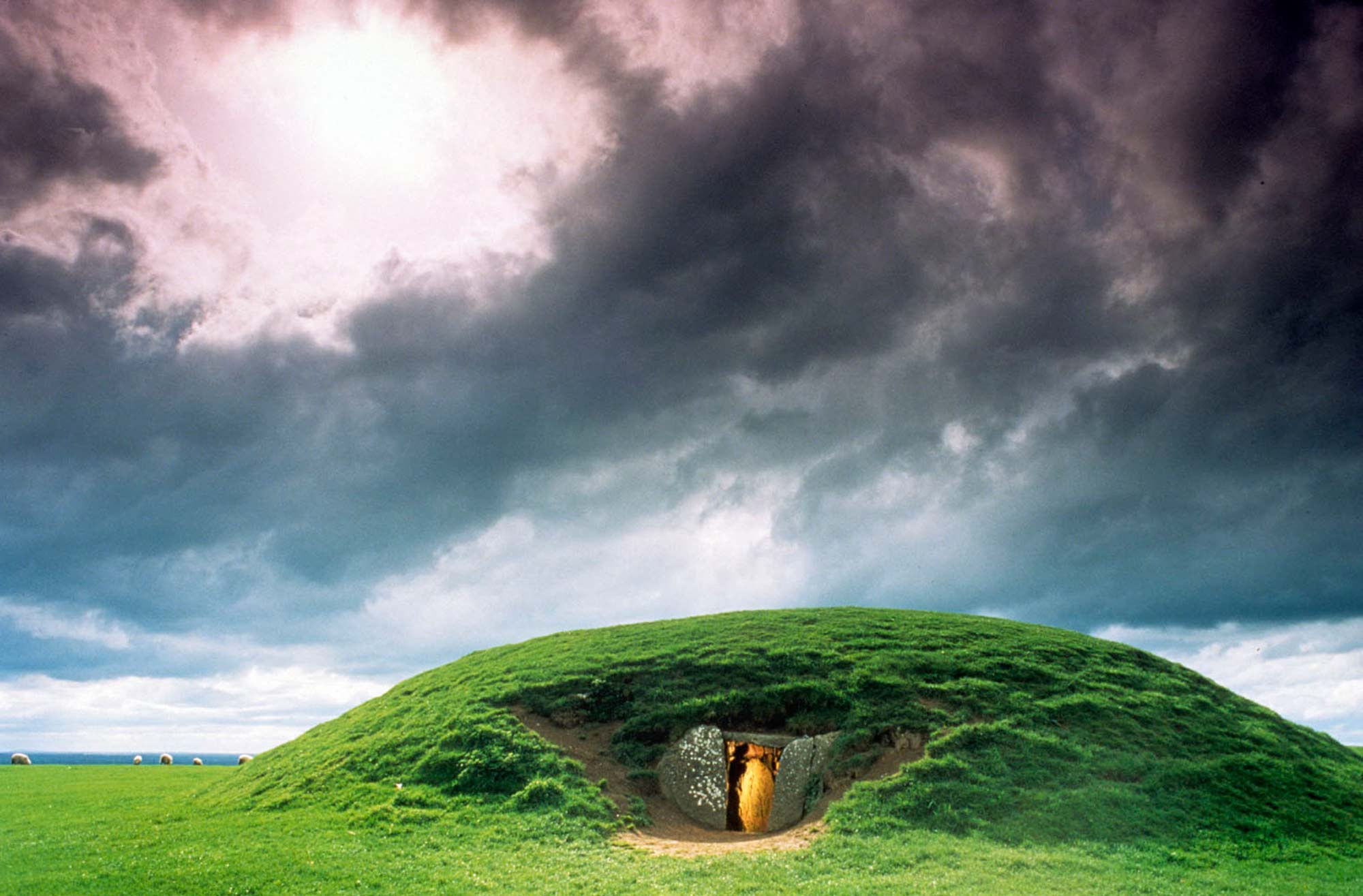 5.Hill of Tara
It is said that ancient Kings of Ireland reigned at the Hill of Tara and that their inaugural feasts were held here. Some even speculate that Tara is the capital of the long-lost kingdom of Atlantis. Over 100 monuments have been discovered at the Hill of Tara over the years, from a large underground temple to massive, ancient standing stones likely from the Bronze Age. There is even a 5,000 burial site known as the Mound of the Hostages.

4. Rathcroghan
Rathcoghan is located in County Roscommon. Many places throughout Ireland celebrate Halloween, however, Rathcoghan is said to be where the Festival of Samhain was first held. The majority of the site has not been excavated, making it one of the largest unexcavated sites in Europe. Despite this, there are over 240 identified archeological sites.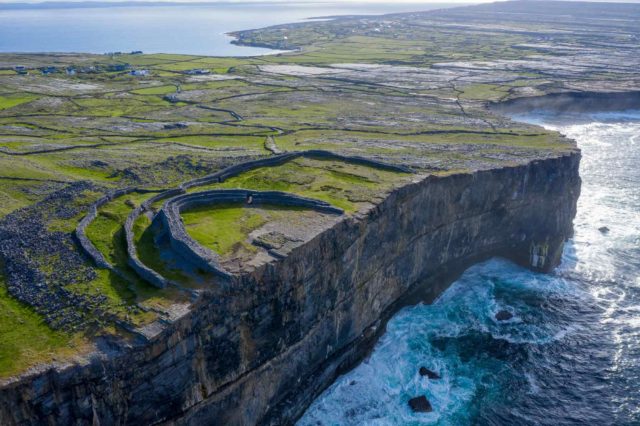 3. Dun Aenghus
Located on Inishmore of the Aran Islands, Dun Aenghus is made of 4 concrete walls that overlook the waters of Ireland's mainland. Though the location would serve as a natural defense, it is believed that Dun Aenghus was primarily used for ceremonious or religious reasons. The scenic views, however, would also allow for waterway control. It is thought to have been built during the late Bronze Age.
2. Carrowmore Circles
The Carrowmore Circles, one of the oldest and largest megalithic sites in Europe, are located in County Sligo. They are comprised by a circle of boulders surrounding a singular burial site. The main burial site is believed to have been built over 5,000 years ago.
1. Newgrange
Over 5,000 years old, the tomb of Newgrange is older than the pyramids of Egypt. The large round tomb is located in the heart of County Meath just north of Dublin. The most astonishing feature is only apparent on December 21st every year, as the winter solstice brings the rising sunlight exactly into the entrance, lighting the entire passageway and burial chamber.
Which of these prehistoric sites to visit in Ireland would you add to your own itinerary?
Ready to book your trip to Ireland?
Receive a free 30-minute consultation about a trip to Ireland when you request a quote!