If you plan to visit Spain and you're contemplating unique and historical places to stay throughout your journey, consider a parador. Located throughout Spain, from Galicia in the northern region to Andalusia in the south, paradores offer the most locally immersive experiences you can get while staying in breathtaking locations with historical significance. In 1928, the Spanish government encouraged tourism in these remote locales by transforming neglected fortresses, monasteries, palaces and other historic buildings into boutique hotels. These hotels are a point of pride for the Spanish but are off the radar for the majority of travelers.
When you walk into a parador, you're immediately immersed in the luxurious riches, culture and history of the region, bringing you one step closer to living out your fairy-tale dreams. Inside these legendary accommodations, you'll find an interweaving of contemporary works of art alongside 21st-century designer furniture. Enjoy an opportunity to further immerse yourself in the culture through locally inspired, first-class cuisine with a focus on traditional, regional dishes such as avocado soup with mackerel, stewed lamb and olive oil ice cream, to name a few.
To get the full effect of staying in these unique accommodations, it's best to choose one region and spend a week staying in these restored pieces of history at a leisurely pace. Sit back, relax and soak in the richness and authentic sense of place that these historical landmarks offer.
Check out a few of our favorite unique and notable paradores as you take a step back in time.

Parador de Santiago de Compostela
Originating in 1499 as a royal hospital to give shelter to pilgrims making their way to Santiago along the Way of St. James, this 5-star deluxe accommodation is officially one of the oldest hotels on earth. In the Middle Ages, the city of Santiago de Compostela was the third most important pilgrimage after Rome and Jerusalem. Today, it continues to draw visitors from around the world to view and honor the memory of the Apostle James at the cathedral that bears his name. From this location, you're able to access the Camino to walk a portion of the Way of St. James.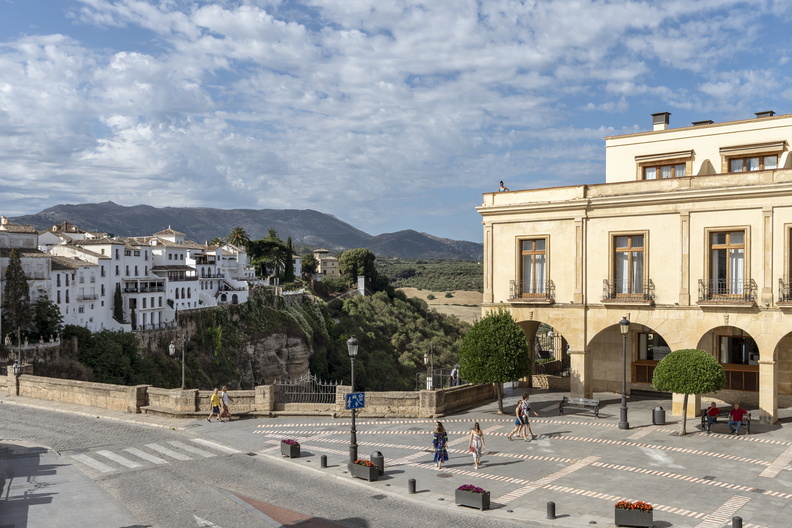 Parador de Ronda
Ronda, located in the Spanish province of Malága is best known for bullfighting, literary connections (Washington Irving and Ernest Hemingway found inspiration here) and a spectacular setting atop the deep Tajo Gorge overlooking the Guadalevín River, which runs almost 400 feet below. The area is spanned by an ancient stone bridge that sets the scene for the exceptional location of Parador de Ronda, offering gold-star accommodations and state-of-the-art modern must-haves including stylish and contemporary room decor, an outdoor pool with breathtaking views and a restaurant that specializes in the best of Andalusian cuisine.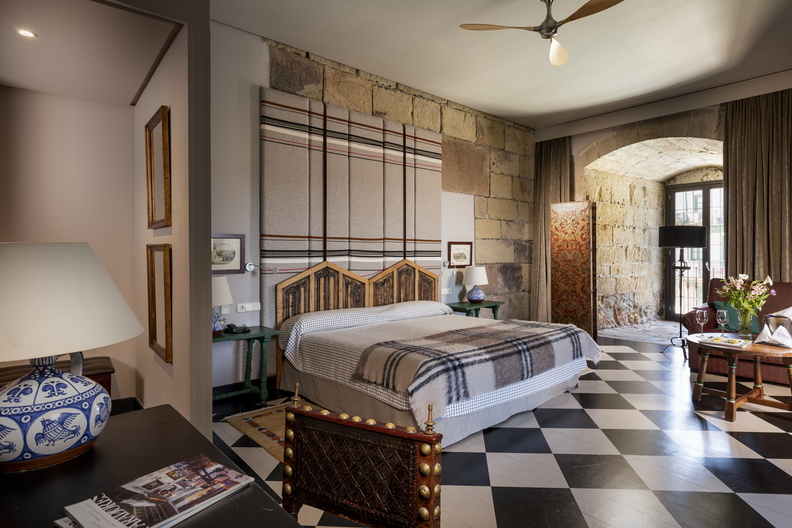 Parador de Hondarribia
Step back in time to the Middle Ages and call this 10th-century fortress where Napoleon slept your home for one or more nights. Thick stone walls, arches, armor and monolithic walls pockmarked by cannon fire adorn this parador, which is located near the French border just a short distance from San Sebastián. Enjoy one of the many charming nooks for intimate conversation or marvel at the beautiful views of the sea as you immerse yourself in the rich history that surrounds you. Originally built by the King of Navarre in the early days of the Christian reconquest, Parador de Hondarribia offers a treasure trove of historically fascinating experiences right down to walls that still sometimes creak at night.

Ready to start planning your trip?
Receive a free 30-minute travel consultation about Spain when you request a quote.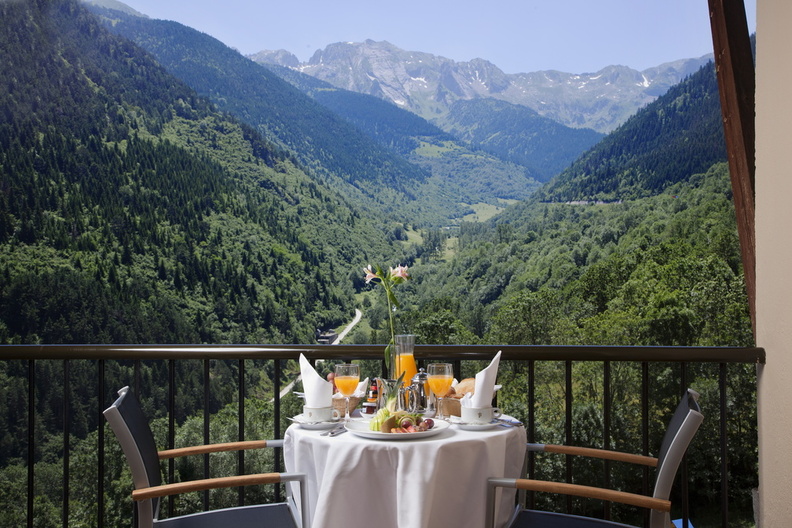 Parador de Vielha
Relax and unwind in the heart of the Catalan Pyrenees amidst majestic peaks and spectacular views of the Aran Valley at this parador. With clean lines both inside and out, this location offers the perfect jumping-off point for mountain hiking in summer and skiing in winter, while taking in the 360-degree views and unbeatable panoramas from its glass-walled restaurant. What makes this accommodation unique are the thermal spas, saunas, multi-degree swimming pools and mud baths, which are not usually found in other paradores.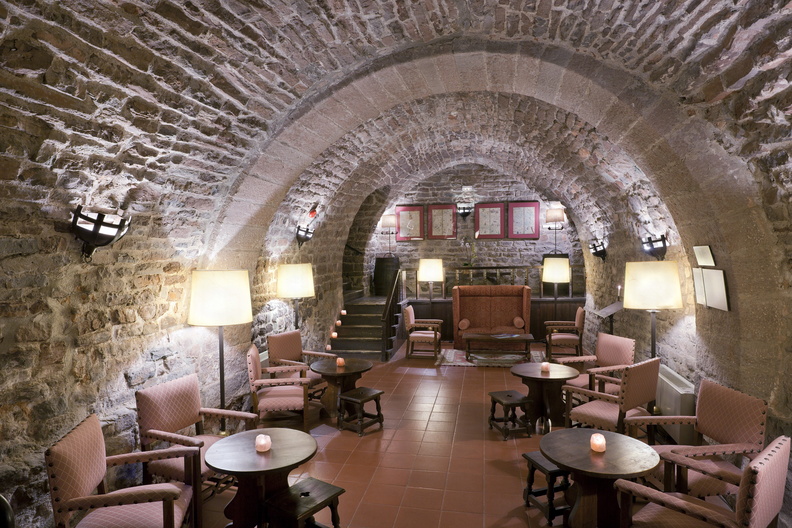 Parador de Cardona
A little over 50 miles from Barcelona sits a hidden gem of a parador that rises above the pack in regard to culture, beauty and Old World charm. Time-travel through the Middle Ages as you take in the quaint town of Cardona, which is full of meandering streets, medieval villas and a parador that guards the town by way of a fortified tower, moats and towering walls. The castle itself was restored from many battles, and in 1976, reopened as a parador. Step inside and you'll find a tastefully decorated hotel in keeping with its medieval heritage through the use of tapestries, wrought iron torch holders and antique four-poster beds. You'll also find a restaurant on site that specializes in Catalan dishes. Be sure not to miss the church of San Vicente within the castle, constructed in 981 AD, or the Torre de la Minion Tower, which dates back to the 2nd century, for even deeper historical discoveries.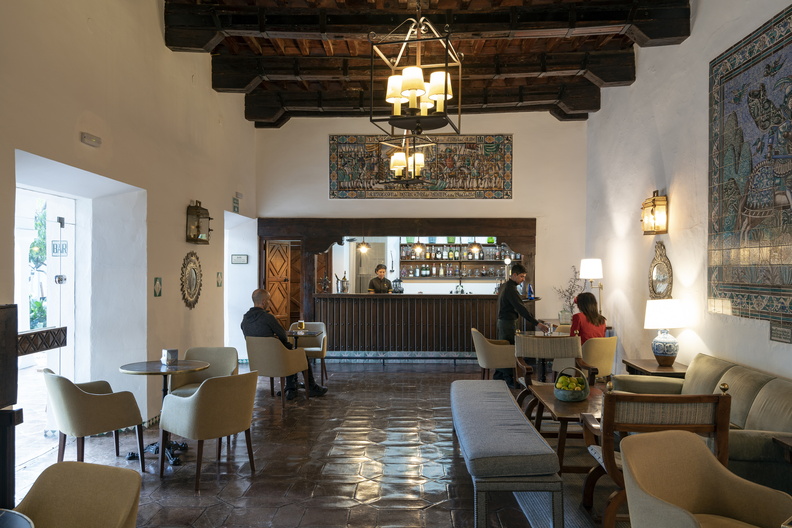 Parador de Guadalupe
Mountains, white-washed villages and a palatial monastery all combine to make Guadalupe a worthy destination and a UNESCO World Heritage Site in the Extremadura region of Spain. This impressive parador enjoys a location within the must-see monastery of Santa Maria de Guadalupe in what was the converted 15th-century hospital and 16th-century religious school–the original structure is so beautifully preserved you'll feel as if you've stepped onto a film set. The spacious rooms are tastefully decorated and the cobbled courtyard is a true delight, with its central fountain and lemon and orange trees surrounding the cloister-like colonnade.


Parador de Bielsa
For those looking to take on a true mountain adventure, Parador de Bielsa is for you. A somewhat harrowing cliffside drive is required to get to this parador in the central Pyrenees, but jaw-dropping scenery rewards you once you arrive. This stylish, modern mountain lodge was built in 1968 and may not have the long-standing history of other paradores, but its setting takes the cake. Just steps from the parador is a trail that runs along the French border and passes waterfalls as you walk through fairy-tale woodlands in Ordesa y Monte Perdido National Park, a UNESCO World Heritage Site.
READY TO BOOK YOUR TRIP TO SPAIN?
Receive a free 30-minute consultation about a trip to Spain when you request a quote!
Request a quote

View our example itinerary Paradores of Spain for trip inspiration with Tenon Tours.