There's no better way to immerse yourself in another culture than to dine and drink as the locals do. And while trying new food is an experience in itself, you're also able to mingle with locals in their comfort zone. Restaurants in Edinburgh, the capital of Scotland, are seemingly on every corner. Each of them has its own unique aspects, but there's no denying that some are "cooler" than others.
As a trusted tour and travel operator, we've traveled extensively to the destinations we specialize in. That means that when it comes to food, we have a long list of recommendations for our clients. The ten restaurants we've listed here were chosen based on their history, atmosphere, offerings, and of course, known celebrity sightings.
1. THE WEE RESTAURANT
A hidden gem of Edinburgh, The Wee Restaurant offers an attentive staff and excellent food. Our team has tried their menu from steak and seafood to desserts – and all have passed our test for excellence! There's a reason this one made our list of restaurant recommendations for our Scotland travelers. If you're with a group larger than six people, they do require reservations. Or, if you're not feeling like dining out, you can order delivery. Who wouldn't want a "wee" bit of Scotland brought to their doorstep?
2. SCRAN & SCALLIE
Scran & Scallie is a popular gastropub in the city. It's just outside of the main tourist area (near the Royal Mile), but well worth the visit. They offer modern Scottish food for breakfast, lunch and dinner as well as a full bar menu seven days a week. They received the prestigious award of Bib Gourmand from Michelin Guide in 2019 and offer a cozy yet sophisticated atmosphere that is even suitable for younger children.
3. DEVIL'S ADVOCATE
This local's favorite made our list because even though it is tucked away in a popular tourist location, tourists never find it! The Devil's Advocate is located in an old Victorian House in Old Town serving lunch and dinner. Fancy a cocktail, or some Scottish whisky? They have that, too — in fact, they offer over 300 whiskies from around the world!
4. THE WITCHERY
This restaurant makes our list for two reasons: 1) it offers a very atmospheric dining experience, and 2) it is close to Edinburgh Castle. Their website reads The Witchery is the "most spectacularly atmospheric dining destination in Edinburgh." We think that's enough reason to make our Coolest Restaurants in Edinburgh list, wouldn't you agree?
5. MAKARS GOURMET MASH BAR
Need we say more? This gourmet mash bar and pie shop specializes in using fresh, local Scottish produce for all their ingredients. This place feels like home, and offers comfort food that we know you'll love. To make this cool concept even cooler, they also offer a wine, whisky and spirits menu.
6. THE TOWER
There's always one rooftop restaurant in every city that you have to try. The Tower is ours for Edinburgh! What we love about this place is the stunning view of Edinburgh Castle (not to mention their afternoon tea). This is a truly unique setting to enjoy some of the best food from the British Isles.
7. THE DOME
This is one for history lovers. The Dome is built on the site of Scotland's Physician's Hall, built in 1775, before later being demolished to build the Commercial Bank of Scotland. Since 1996, it has served as a dining place perfect for afternoon tea, private events and both everyday and intimate dining. Many architectural elements remain in the building today for guests to enjoy. Take a virtual tour here!
8. THE STANDING ORDER
Similar to The Dome, The Standing Order was formerly the Union Bank of Scotland that has since been transformed into a very large beer hall (AKA, a pub). It's located between the Royal Mile and Stockbridge, making it a popular gathering spot after business hours or during rugby games.
9. RABBLE TAPHOUSE AND GRILL
Operating as a boutique hotel and restaurant, Rabble Taphouse and Grill makes our coolest restaurants list for its incredibly unique atmosphere. The interior is decorated with string lights across both ceilings and walls, while their large bar is surrounded by comfortable seating and delicious food. What more could you ask for?
10. THE AULD HUNDRED
Last, but certainly not least, we have Auld Hundred. One of the many wonderful pubs on Rose Street, you can enjoy traditional pub fare and ale in the center of Edinburgh's New Town. What makes this pub particularly special is the wrought iron staircase that leads you to a hidden dining room. Converted to a pub in 1800, this cool historical spot is surely one you won't want to miss!
While there are many more restaurants in Edinburgh that we have on our list, these are 10 that we recommend if you're looking for a unique spot with some interesting history behind it, or maybe just a really great view. Are there places that you would add to this list? Share this post on social media, tag Tenon Tours, and let us know your thoughts!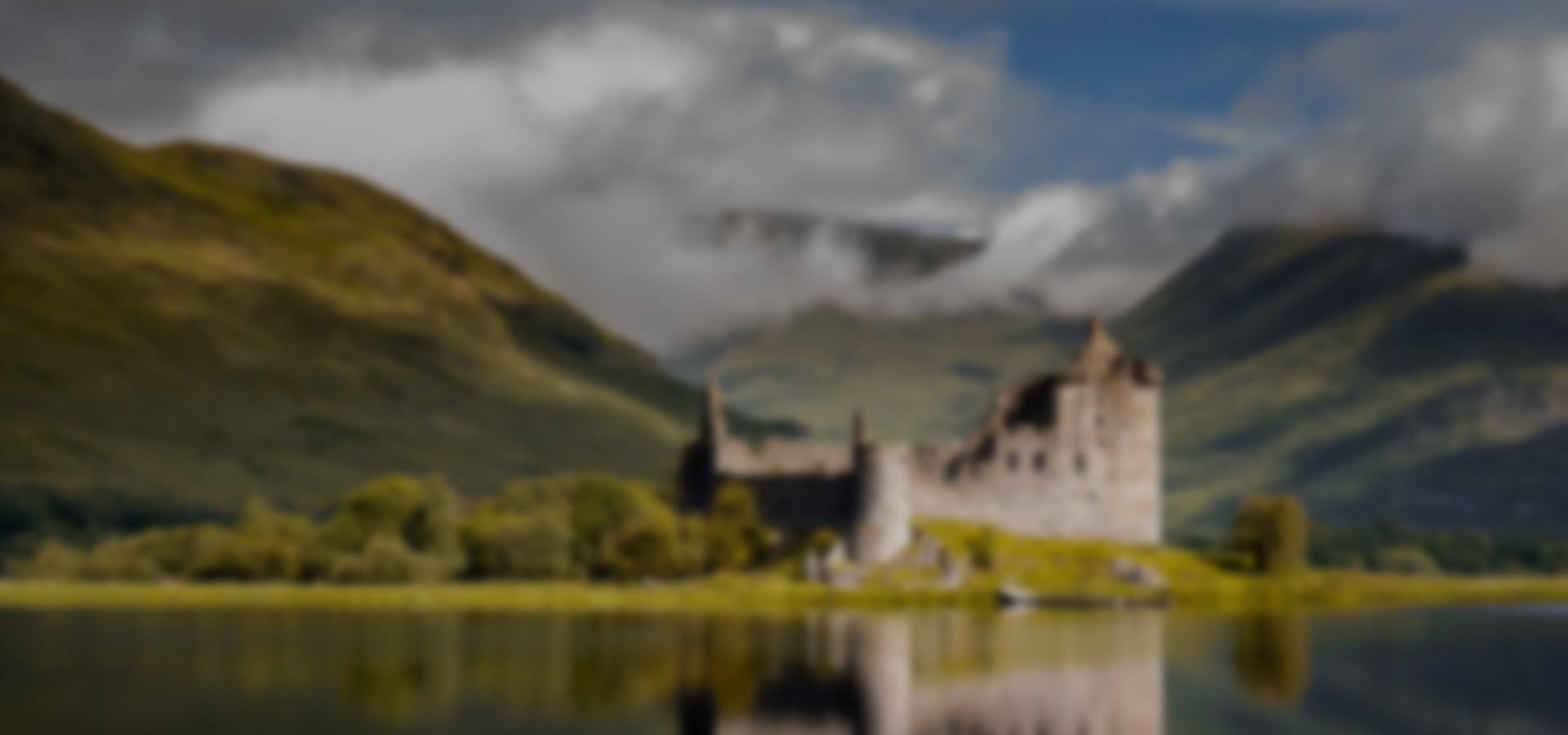 Self Drive

Hit the road your way: itinerary, car, accommodations, sights, and tours. But let us do all the heavy lifting.

Chauffeur

The freedom of your own private car, the luxury of your own personal guide. And the very best hidden secrets.

Rail

Convenient, comfortable, oozing with charm. With a front-row seat to some of the most beautiful scenery in the world.

Private Group

The trip of a lifetime, personalized just for your group of friends, family, or organization down to every last detail.

Honeymoon

Every tour is different, perfectly matched for every couple. Crafted by a team who is as excited about your honeymoon as you are.

Scheduled Tour

For travelers who prefer to join a small group tour, we offer scheduled tours.
By-Your-Side Service℠
Our personal concierge service and mobile app
Custom Europe Experts
Experts in planning truly customized trips
Value without Compromise
High-touch inclusions and customized experiences
Consistency with Individuality
You'll always be met with the highest standards