Hey there, lovers. Are you looking to propose in Ireland? Or perhaps, are you interested in tying the knot? How about an Irish Honeymoon, or celebrating a special anniversary in the Emerald Isle? We've got you covered. Check out some of our favorite romantic places in Ireland and let the magic in the air sweep you and yours off your feet.
10. The Titanic Museum

The Titanic Museum in Belfast may not initially be thought of as a romantic place in Ireland as the Titanic is typically equated to over a thousand lost lives. However, the movie Titanic does go down as one of the most watched love stories of all time, making this location one of our favorite romantic places in Ireland. You just need to start humming a little bit of 'My heart will go on' and you can recreate the infamous boat scene we all (unfortunately) can't forget.
9. Claddagh Quay in Galway City

This area is based on the Irish word "cladach", meaning a stony beach. Richard Joyce leaves his beloved Claddagh home (he was captured and enslaved by pirates) from the Spanish Arch in Galway on a ship bound for foreign lands beginning the story behind the Claddagh ring, one of the many Irish symbols . The history of the Claddagh ring is one of the most romantic stories of Ireland . If proposing is your plan, try picking out traditional Irish wedding rings: purchasing a Claddagh ring set in Ireland will help you remember your Ireland vacation for all time.
8. Carmelite Church Dublin

This is where the relics of St. Valentine are buried. In 1835 Pope Gregory XVI provided them to boost Catholicism. St. Valentine secretly married couples throughout Ireland.
7. Wicklow National Park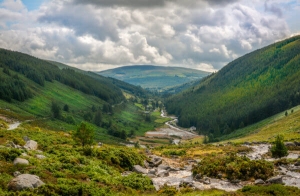 Romantic places in Ireland wouldn't be complete without Wicklow , where over 80 movies and TV shows have been shot including P.S. I Love You . Remember the scene where Holly (Hillary Swank) is searching for Wicklow National Park and meets her future husband Gerry (Gerard Butler)? Can you find the scene where they meet and take a picture?
6. Powerscourt Gardens, Co. Wicklow

Yes, Wicklow, again. What can we say, it's an amazing area of Ireland! These Gardens were recently voted No.3 in the World's Top Ten Gardens by National Geographic and make for a perfect spot to pop the question.
5. Dún na Rí Forest Park, Co. Cavan
More specifically, the Romantic Glen of the Cabra River. This glen stretches the full length of the park and is an area steeped in history and legend. It is said that Cuchulain camped there at night, while by day conducting his single handed defense of Ulster against the armies of Maeve. The Normans were here also and in later years the glen echoed to the sounds of Cromwells armies.
4. Adare Manor

Adare Manor is a place of true Irish Hospitality. It's your drink the way you like it and the best seat by the fire. It's the feeling that everything is possible and the knowledge that nothing is left to chance. This is probably where we would recommend getting married if you are looking to do so in the Emerald Isle. This fairytale castle set in 840 acres of gently rolling parkland in the heart of Ireland is nestled on the banks of the glittering River Maigue. Adare Manor is a magical place to begin your new life together: a spellbinding backdrop for a wedding day you will always cherish. On that day, you can relax and allow yourself to truly experience every moment!
3. Ashford Castle

Through the grand stone gates, a royal adventure begins. This remarkable 800-year-old castle, widely recognized as Ireland's top castle destination and once home to the Guinness family, is exceptional in every sense. Set in 350 acres of woodland on the shores of Lough Corrib in County Mayo, the multi-award winning property has been voted 'Best Hotel in the World'.
2. Giant's Causeway

The world famous Giant's Causeway on the north Antrim Coast is a very romantic and atmospheric location, especially at sunset. Enjoy a brisk cliff-top walk along the Causeway Coast Way, which passes through the site.
1. The Cliffs of Moher

If you're pulling out all the stops one of the most romantic things you could do in Ireland, surprise your love with a private helicopter ride touring the infamous Cliffs of Moher. There is no other view like it. Once you've gotten up close and personal with the miles of cliffs have the helicopter deliver you to the Aran Islands.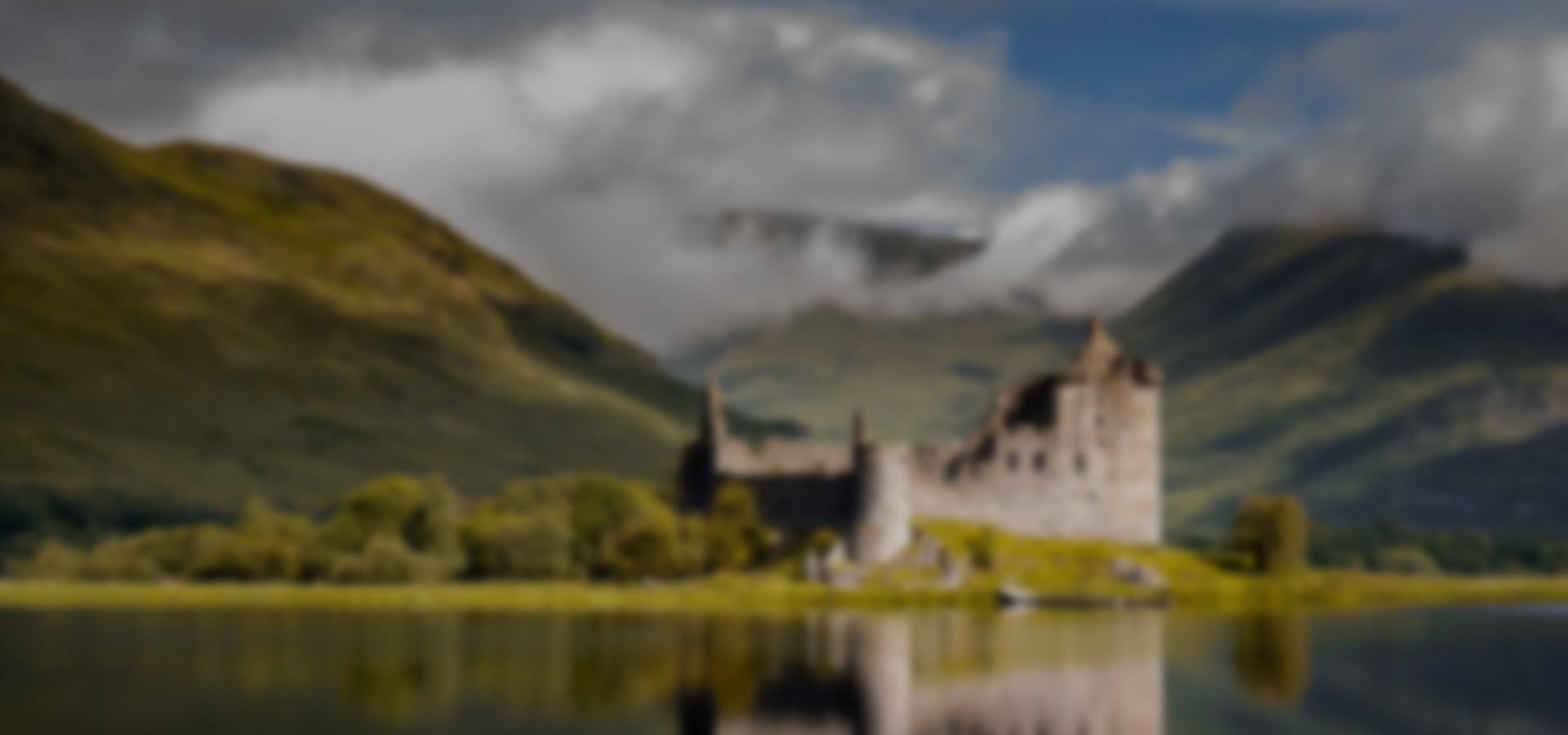 Self Drive

Hit the road your way: itinerary, car, accommodations, sights, and tours. But let us do all the heavy lifting.

Chauffeur

The freedom of your own private car, the luxury of your own personal guide. And the very best hidden secrets.

Rail

Convenient, comfortable, oozing with charm. With a front-row seat to some of the most beautiful scenery in the world.

Private Group

The trip of a lifetime, personalized just for your group of friends, family, or organization down to every last detail.

Honeymoon

Every tour is different, perfectly matched for every couple. Crafted by a team who is as excited about your honeymoon as you are.

Scheduled Tour

For travelers who prefer to join a small group tour, we offer scheduled tours.
By-Your-Side Service℠
Our personal concierge service and mobile app
Custom Europe Experts
Experts in planning truly customized trips
Value without Compromise
High-touch inclusions and customized experiences
Consistency with Individuality
You'll always be met with the highest standards