Welcome to your Finland guide!

Start planning your Finland getaway today with this free vacation guide. Inside you will learn all that you need to know to prepare for the ultimate Nordic adventure.

All About Finland

Finland experiences 4 seasons. Summers, June to late August, are typically mild and comfortable, cooler to the north, with daylight 24 hours/day with the midnight sun. Winters are long, cold, dark, and snowy, and temperatures will be colder the further north you are. It is recommended to layer clothing, and to be prepared for any type of weather all year.

Capital of Finland:

Helsinki

Languages:

Finnish & Swedish are the official languages, and there are other minority languages such as Sami and Karelian. English is widely spoken.

Major Airports:

Helsinki, Oulu, Rovaniemi, Turku, Vaasa, Tampere

Time Zone:

+7 Ahead of U.S. Eastern Time Zone​

Currency in Finland:

Euro (€ / EUR)

Entry Requirements:

Valid Passport

Voltage:

230-volt (Type F plug, also works with plug C and E)​

VAT:

24%, and prices are always inclusive of VAT. Tourists can receive a VAT refund upon departure for purchases to be taken out of the country based on certain criteria.

Regions & Areas

Finland is known as the happiest country in the world!

Northern Finland, Lapland

This is where visitors can see the Northern Lights during the winter, and the midnight sun during the summer. Learn about the traditional indigenous Sami culture with a visit to Siida, the Cultural and Nature Center of the Sami. The town of Rovaniemi is home to Santa Claus, known as joulupukki in Finland. You can meet him any day of the year. Discover the expansive outdoors and fresh air of the region. Go hiking or paddle a canoe on a pristine lake, cross-country ski or go on a thrilling dogsled trip. Stay overnight in a glass igloo, an igloo made of snow, a snow hotel, or a treehouse. Take a cruise on the Icebreaker Sampo on the Gulf of Bothnia near the city of Kemi, or experience an authentic Finnish sauna.

Lakeland Region

Enjoy a multitude of outdoor activities, bike the marked trails through beautiful landscapes, cast a fishing line, hike on many of the alluring trails, or enjoy an evening boat cruise. Explore the medieval castle Olavinlinna, located in Savonlinna. Participate in winter sports of all kinds – downhill and cross-country skiing, ice skating, ice fishing, snowshoeing, snowmobiling, and ice float in a drysuit! Visit the UNESCO World Heritage Sites of the historic mill in Verla, Oravivuori Arc Point from the 19th century, and Petäjävesi Old Church.

Regions & Areas

Coast and Archipelago

Travel the Archipelago Trail by car, 250 km along the coast with 12 bridges, 9 ferries, and idyllic towns along the way or take a cruise on a vintage steamship through the archipelago.

Explore the lighthouses dotting the coastline, with Utö having the first lighthouse in Finland built in 1753. It was destroyed later in a war, and the replacement was built in 1814. It is currently the oldest working lighthouse in the country. Location of 3 UNESCO World Heritage sites: Kvarken Archipelago, Sammallahdenmäki Bronze Age burial site, and Old Rauma wooden town. Foodies beware: You'll find the best food and drinks in Turku, Vaasa, and Oulu, cities on the west coast. Explore the historic wooden towns including Old Porvoo, Loviisa, Pikisaari, and Naantali, which date back to the 15th century. Children will enjoy Moomin World, a theme park based on the Moomin fairytale characters.

Helsinki Region

Take a guided tour to explore Suomenlinna fortress, a UNESCO World Heritage site. Visit Old Porvoo, known for its colorful wooden warehouses on the river, with restaurants, cafes, shops, and boutiques featuring works by local artists. Take a canal and archipelago cruise, or tour Helsinki by Segway. Less than an hour from Helsinki you can spend time exploring Nuuksio National Park. Visit Espoo to see the 500-year-old medieval Cathedral, see the Museum of Modern Art and explore the town.

1 / 9

Accommodations

Unique Stays

You'll find a variety of accommodations in Finland including cabins and mountain resorts, glass igloos, lavoos (Sami Tipis), and treehouses.

2 / 9

Accommodations

Hotels

Finland offers hotels of every standard, from snow and ice hotels to independently owned to global brands. Breakfast and taxes are always included in the room rate. Hotels in Finland do not use the star rating, and even the best hotels in the country may not offer amenities such as room service and porterage. Specialty hotels may also offer spa and wellness services.

3 / 9

Food & Drink

Fish – A main staple throughout the country as well as its roe. One particular fish, murukku, is only found in this part of the world. Related to salmon, it is at the top of the desired fish. More common is the silakka which is a type of herring.

Crayfish – A local delicacy that is often the center of parties in late summer, and salmon soup is served in homes and restaurants.

Grains – Finnish food culture is based on availability and practicality. Porridge is a popular dish, as are breads and pastries. This is due to the successful agriculture raising grains. Rye bread is a staple of the Finnish diet.

4 / 9

Food & Drink

Berries – They grow in abundance in the Finnish forests, and are eaten plain or made into jam and jelly. Puolukka is a type of lingonberry common throughout Finland, but the Arctic cloudberry is typically only found in the north and is considered a rare treat.

Reindeer meat – Hailing from Lapland, it is served throughout the country, all year round.

Domestic beer – Koff and Lapinkulta are the most well-known, and craft breweries are popping up.

Michelin Stars – Helsinki has seven restaurants with one Michelin Star.

5 / 9

Attractions & Points of Interest

Outdoors

Northern lights in the fall, winter and spring
The midnight sun of summer
Finland has over 40 national parks
Maritime culture
Finland's archipelagos

6 / 9

Attractions & Points of Interest

Arts & Culture

Finnish sauna
Sami culture and traditions in northern Finland
Historic town of Old Porvoo
Finnish design Iittala glass and Marimekko textiles
Composer Jean Sibelius
Architect Alvar Aalto

7 / 9

Attractions & Points of Interest

UNESCO World Heritage Sites

Old Rauma
Fortress of Suomenlinna
The Old Church of Petäjävesi
Bronze Age Burial Site of Sammallahdenmäki
Verla Groundwood and Board Mill
The Kvarken Archipelago
Struve Geodetic Arc (Also on Norway and Sweden's UNESCO list)

8 / 9

Attractions & Points of Interest

Architecture

SnowCastle of Kemi
Snow Hotel in Kittilä
The Turku and Olavlinna Castles
Helsinki Cathedral
Old Porvoo
Temppeliaukio Rock Church, Helsinki
Finlandia Hall, Helsinki
Uspenski Cathedral, Helsinki
Amox Rex Art Museum, Helsinki

9 / 9

Attractions & Points of Interest

History & Museums

Suomenlinna Museum, Helsinki
Finnish Aviation Museum, Vantaa
Jyväskylä Art Museum, Jyväskylä
Arktikum Science Center and Museum, Rovaniemi
Pargas History Museum and Industrial Museum, Pargas

Insider Tips

Best Time To Visit

Visit the northern region (Lapland) August–April for the Northern Lights and May–August for a summer sun that never sets. In the south, April–October are typical travel months, with summer best (and most crowded) for enjoying nature and December for Christmas events.

What To Pack

Finland is a year-round destination. Winter coat, mitts, and layers for winter. In summer, a waterproof jacket, comfy shoes, and if you need total darkness to sleep, a sleep mask.

Food & Drink

Discover Finland's main staple, the local delicacy that is often the center of late summer parties, and the soup that is served in homes and restaurants throughout the country.

Travel

A valid passport is required to travel to Finland.

Getting Around

You'll have a few transportation options to choose from when traveling around Finland.

Car Rentals

Driving yourself around Finland brings the convenience of personal transport and allows you to control what you see and how long you spend at each location. They drive on the right side of the road in Finland. Car rental is widely available, and most rental companies have a minimum rental age of 25. When driving in Finland, you must be alert for wildlife on the roads. Winter driving can be tricky with snow and possible slippery roads, and prior winter driving experience is recommended.

Train

The rail network is extensive and incredibly efficient, and there is an extensive bus network.

Ferry

International ferry service is available to and from Germany, Sweden, and Estonia.

Private Driver

Unlike our other countries, private tours in Finland require both a driver and a guide. Chauffeur tours offer another way of getting around without the hassle of maneuvering the roads. It also adds an extra element of personal service to your vacation.

Festivals, Special Events and Holidays

You may wish to plan to visit to participate in any of these events! Please be aware that accommodation availability may be affected during these events:

Helsinki Light Festival – January
Poro Cup Reindeer Race, Lapland – February & March
Midnight Sun Film Festival, Lapland – June
Midsummer – Saturday between June 20-26
Helsinki Pride Week – Late June
Music & Cultural Festivals, around the country – June through September
Tree Hugging World Championships, Levi – August
Helsinki Design Week – September
Helsinki Arts Festival – Late Summer
Helsinki International Film Festival – September
Christmas Markets, around the country – November & December
National Holidays: Shrove Sunday, Good Friday, Easter Sunday, Easter Monday, Labor Day – May 1, Saint Lucia's Day – December 13, Christmas Eve, Christmas Day, 2nd Day of Christmas, Independence Day – December 6

Ready for More?

We hope this guide has helped you learn more about Finland and that you feel ready to plan your trip! If you want to learn more, you can receive a free 30-minute travel consultation about Finland when you request a quote, or if you're interested in other locations you can access more guides.
Free Finland Vacation Guide
Are you ready to plan your Finland getaway, but aren't sure where to start? Inside our free vacation guide, you'll learn:
Facts on currency, language and more
Popular regions and cities to visit
Foods that you will want to try during your travels
Festivals, attractions and experiences you don't want to miss
And more!
"*" indicates required fields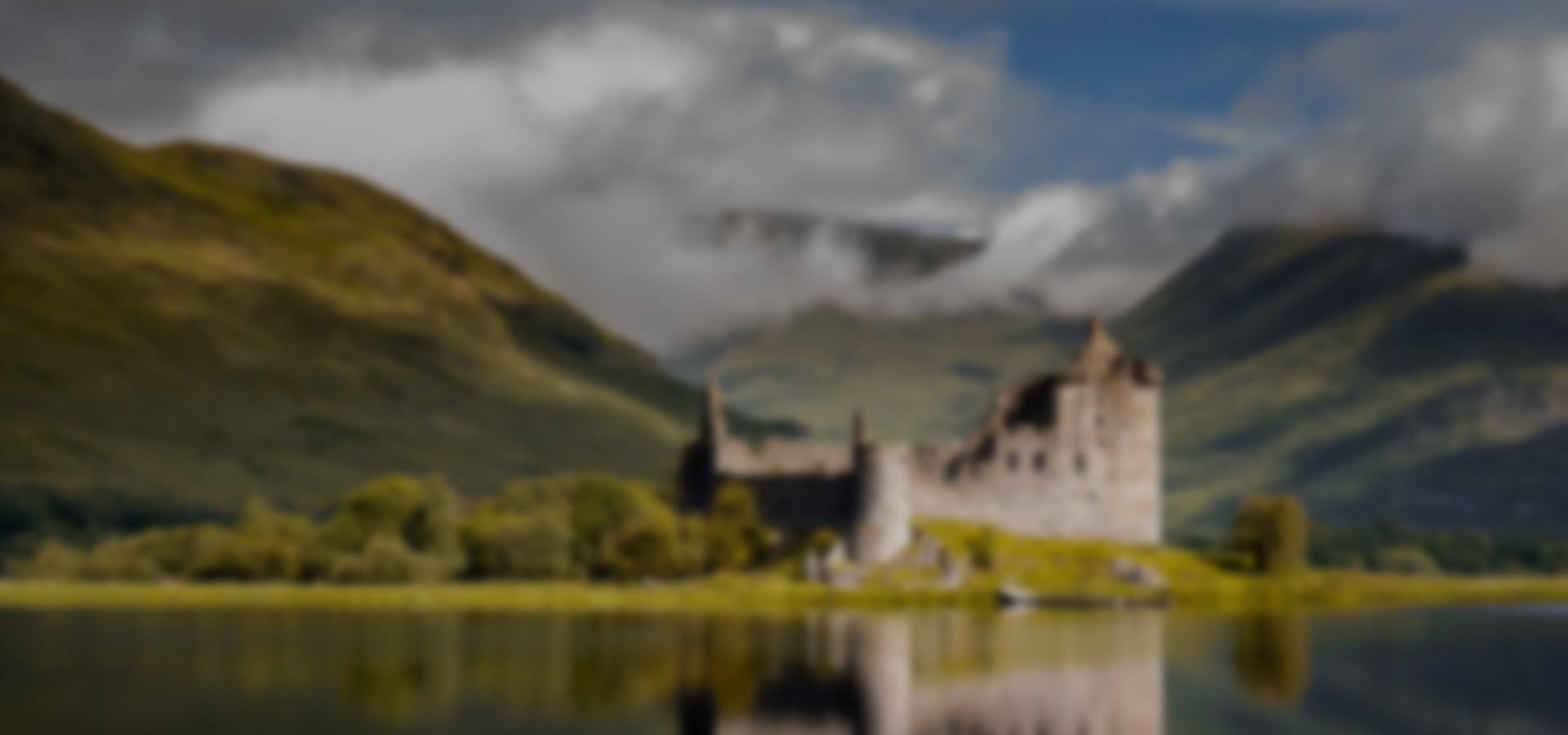 Ready To Plan Your Trip to Finland

Receive a free 30-minute travel consultation when you request a quote.

More Guides

Check out our other guides where you can learn about other travel destinations!
Suggested Itineraries You May Enjoy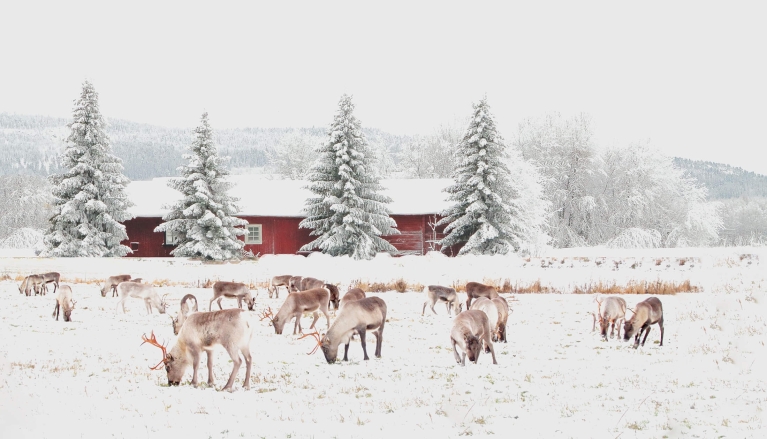 A Very Scandinavian Christmas
Explore the four countries that make up Scandinavia—Denmark, Finland, Norway and Sweden—from December through January (including Christmas and New Year's Eve). Spectacular activities and tours have been arranged to make this one of your most magical holidays yet!
Starting From
$8,122
per person based on
double occupancy
Summer in the Finnish Lapland
Adventure
Arts and Culture
Outdoor
Sustainability
Welcome to the untouched nature of Finnish Lapland! With lakes, rivers, rapids, canyons, and ancient forests, Finland is just waiting to be explored. Meet the locals (including Santa Claus himself – yes, even in summer!); learn about the Sami culture, reindeer, and huskies; and enjoy the long summer days with the midnight sun above the arctic circle.
Starting From
$3,085
per person based on
double occupancy
Finland's Winter Landscapes & Christmas Markets
Adventure
Family
Arts and Culture
City
Join the Finns in celebrating the holiday season! From early December, cities and towns are adorned with decorations & lights, and Christmas markets invite visitors to join the festivities! Taste traditional Christmas treats, sip mulled wine (glögi), and embrace Finnish Christmas traditions!
Starting From
$3,000
per person based on
double occupancy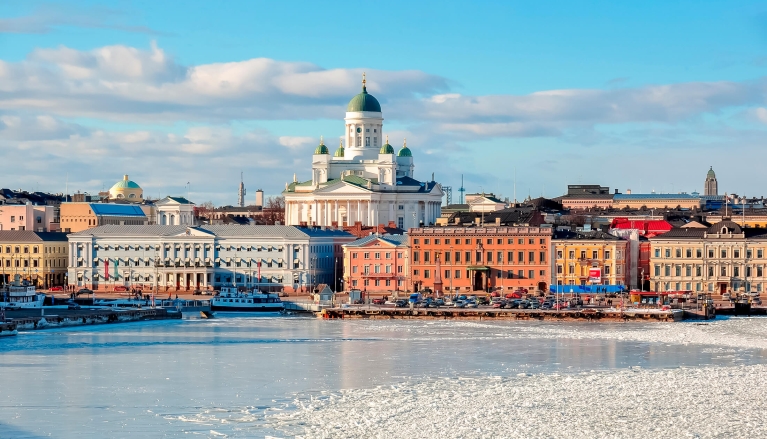 Nordic Capitals
City
Arts and Culture
Family
History
From the modern design sensibilities of Copenhagen to Norway's bustling capital, Oslo. From the waterways of Stockholm to Finland's capital, Helsinki, Pearl on the Baltic Sea. Diversity is the name of the game when touring these cities.
Starting From
$5,798
per person based on
double occupancy
By-Your-Side Service℠
Our personal concierge service and mobile app
Custom Europe Experts
Experts in planning truly customized trips
Value without Compromise
High-touch inclusions and customized experiences
Consistency with Individuality
You'll always be met with the highest standards