Welcome to your France guide!

Start planning your France getaway today with this free vacation guide. Inside you will learn all that you need to know to prepare for the ultimate French adventure.

All About France

France is a country in western Europe that is made up of 13 different regions, Mediterranean coastlines, peaceful countrysides, and medieval cities. With so many areas to explore, there are opportunities for every type of traveler who comes to France.

Many travelers visit in the spring or summer months even though the weather is temperate year-round. It's important to keep in mind these basic facts when traveling to France.

Official Language:

French

Major Airports:

Charles de Gaulle (Paris), Nice, Lyon-Saint Exupéry

Time Zone:

+6 Ahead of U.S. Eastern Time Zone​

Currency in France:

Euros (€)

Entry Requirements:

Valid Passport

Voltage:

220-volt (Type E plug)​

Tourist Tax:

There is a small tourist tax which is charged per person/per night and paid directly to hotels at check-out.

Regions & Areas

France is divided into 13 regions. Each region has its own popular tourist attractions, but their cultural and climatic differences make for a unique and diverse experience.

Paris & Surroundings

Paris
Versailles
Giverny
Fontainebleau

Burgundy

Alsace

Provence

Aix-en-Provence
Arles
Avignon
Camargue
Lourmarin
Luberon
Marseille

Regions & Areas

French Riviera

Antibes
Cannes
Èze
Nice
Monaco
Saint-Tropez

Champagne Region

Loire Valley

Aquitaine

Bordeaux
Dordogne
Périgueux
Sarlat
Biarritz
Bayonne
St-Jean-de-Luz

Regions & Areas

Rhône-Alpes

Lyon
Saint-Étienne
Chamonix
Annecy
Grenoble

Brittany

Normandy

Bayeux
Caen
Deauville
Mont St. Michel
Rouen
WW2 Landing Beaches

1 / 14

Accommodations

B&Bs

From family-owned Bed & Breakfasts to boutique inns.

2 / 14

Accommodations

Hotels

We'll suggest preferred partner properties with a wide range of options, from old-style charm, historic, and boutique to modern and luxury.

3 / 14

Food & Drink

With 31 3-star Michelin restaurants, France is never short of great food and drink options. Here are some of our favorites:

Wine
Few countries are as synonymous with wine as France. Each of its 10 major wine-growing regions offers distinctive flavors and varieties.

Cheese
With over 1,600 distinct types of cheeses in France, sampling them all could be considered an Olympic sport. Whether you prefer the soft and creamy types like brie or the harder and nuttier kinds like Beaufort, you are sure to find a French cheese you'll like.

4 / 14

Food & Drink

Macarons
The most colorful and pillowy of sweet French treats! Made of tasty meringue, icing sugar and almond meal, macarons come in almost as many flavors as there are colors in a crayon box.

Crème brûlée
Don't let the English translation of "burned cream" turn you off. This tasty dessert is made from a rich custard and topped with caramelized sugar.

5 / 14

Food & Drink

Ratatouille
This Provençal stewed vegetable dish comes originally from Nice and is made famous by a certain animated movie.

Coq au vin
As a braised chicken dish hailing from the Burgundy region, it's no wonder one of the main ingredients is wine.

6 / 14

Attractions & Points of Interest

Experience the perfect vacation based on your interests. France offers a wide variety of tours, from culinary to history. With 42 UNESCO cultural sites, the highest number of 3-star Michelin restaurants, and 11 world-renowned wine regions.

7 / 14

Attractions & Points of Interest

Landscapes & Scenery

The Seine River
Landing beaches in Normandy
Arromanches Harbor
Cordouan Lighthouse

8 / 14

Attractions & Points of Interest

Religious Pilgrimage

Lourdes
Lisieux
Mont Saint-Michel
The Way of St. James​

9 / 14

Attractions & Points of Interest

World Heritage

42 UNESCO cultural sites, including:

Palace of Versailles
Fontainebleau
Mont Saint-Michel, Strasbourg
The banks of the Seine river in Paris​
The recently added Cordouan Lighthouse in the Nouvelle-Aquitaine region

10 / 14

Attractions & Points of Interest

D-Day and WWII History

Landing beaches in Normandy
Airborne Museum in Sainte-Mère-Église
Mémorial de Caen Museum
The artificial harbor of Arromanches​

11 / 14

Attractions & Points of Interest

Arts & Culture

Painter's Routes (Impressionism)
Operas and cabarets in Paris
World-famous museums like Louvre, Musée d'Orsay and Centre Pompidou

12 / 14

Tenon Recommends

Paris

When Courtney Mitan's mom lived in Paris, 40 years ago, L'Entrecôte de Paris was her favorite restaurant. To this day, her family still makes a copycat of the Steak, Fries, and Sauce recipe which she says is to die for!
Chez George is more of a wine bar/club than restaurant, but Liz Marjollet says it's an awesome experience for people looking to go dancing with locals of all ages in the Latin Quarter.

Giverny

For fans of French impressionism painting, Liz Aungier says Monet's Garden is a must. See the lily pond and Japanese Bridge that appears in some of his famous paintings.

13 / 14

Tenon Recommends

Loire Valley

Vaux-le-Vicomte was the inspiration for the grounds and architecture of Versailles palace. This private chateau has been beautifully maintained and Liz Marjollet recommends a visit for those looking for something less crowded than Versailles.

Provence

Liz Marjollet says Bastide de Gordes is so stunning, she wants to "die at this hotel!" Perched atop the town of Gordes, this 5-star hotel has staff dressed in 16th century attire, rooms individually decorated with oil paintings and furniture reminiscent of times gone by, and spectacular views.

14 / 14

Tenon Recommends

Avignon

Set in the largest private garden in Avignon, Liz Marjollet loves La Divine Comédie. Part luxurious accommodations, part elegant and magical garden, part wellness retreat, you'll love soaking up its sophisticated interiors.

Bordeaux

Liz Marjollet Absolutely loved the Wine Blending Workshop. Learn about making a blend and how despite it being exact, it is very much up to your own personal tastes.

Insider Tips

Best Time To Visit

Many travelers seem to favor spring or summer months even though the weather is temperate year-round. Paris is beautiful in fall and December to February is ideal for the Alps.

What To Pack

France's weather is temperate year-round.

Food & Drink

Welcome to what may very well be one of the most famous (and delicious!) cuisines in the world. Discover all the dishes you'll want to try, beyond the baguette.

Travel

A valid passport is required to travel to France.

Getting Around

You'll have a few transportation options to choose from when traveling around France.

Car Rentals

The French drive on the same side of the road as Americans do. However, they use the metric system so the speeds might look a little differently. Americans are allowed to drive a rental car in France without an International Driving Permit (IDP) during their time in the country. Although an international driver's license in France isn't required by law, we recommend that you obtain one before traveling abroad as it's an inexpensive document that can be very useful.

Train

Trains are a convenient way to explore France. The French train system allows for easy transportation from city-center to city-center as well as international connections to other destinations such as England, Italy, Switzerland, and Spain.

Private Driver

Hiring a private driver offers another way of getting around France without the hassle of maneuvering the roads. It also adds an extra element of personal service to your vacation. With Tenon, you can choose to have a private driver for your entire trip or just a portion of it. Private driver and chauffeured services are recommended when taking wine tours.

Special Events

Major events in France include the Cannes Film Festival, the Tour de France cycling race, and the national Bastille Day celebration in July.

PARIS
Fashion Week: July
Bastille Day: July
CANNES
Cannes Film Festival: May
Festival of Fireworks: Sundays in July to early August
NICE
Carnival: February 10-26, 2023

Special Events

MONACO
Grand Prix Monaco: End of May
LYON
Fete Des Lumieres: First week of December
STRASBOURG
Christmas markets: November to December
NORMANDY
D-Day: June 6
BORDEAUX
Vin (Wine) Expo: May – June

Ready for More?

We hope this guide has helped you learn more about France and that you feel ready to plan your trip! If you want to learn more, you can receive a free 30-minute travel consultation about France when you request a quote, or if you're interested in other locations you can access more guides.
Free France Vacation Guide
Are you ready to plan your France getaway, but aren't sure where to start? Inside our free vacation guide, you'll learn:
Facts on currency, language and more
Popular regions and cities to visit
French foods that you will want to try during your travels
Festivals, attractions and experiences you don't want to miss
And more!
"*" indicates required fields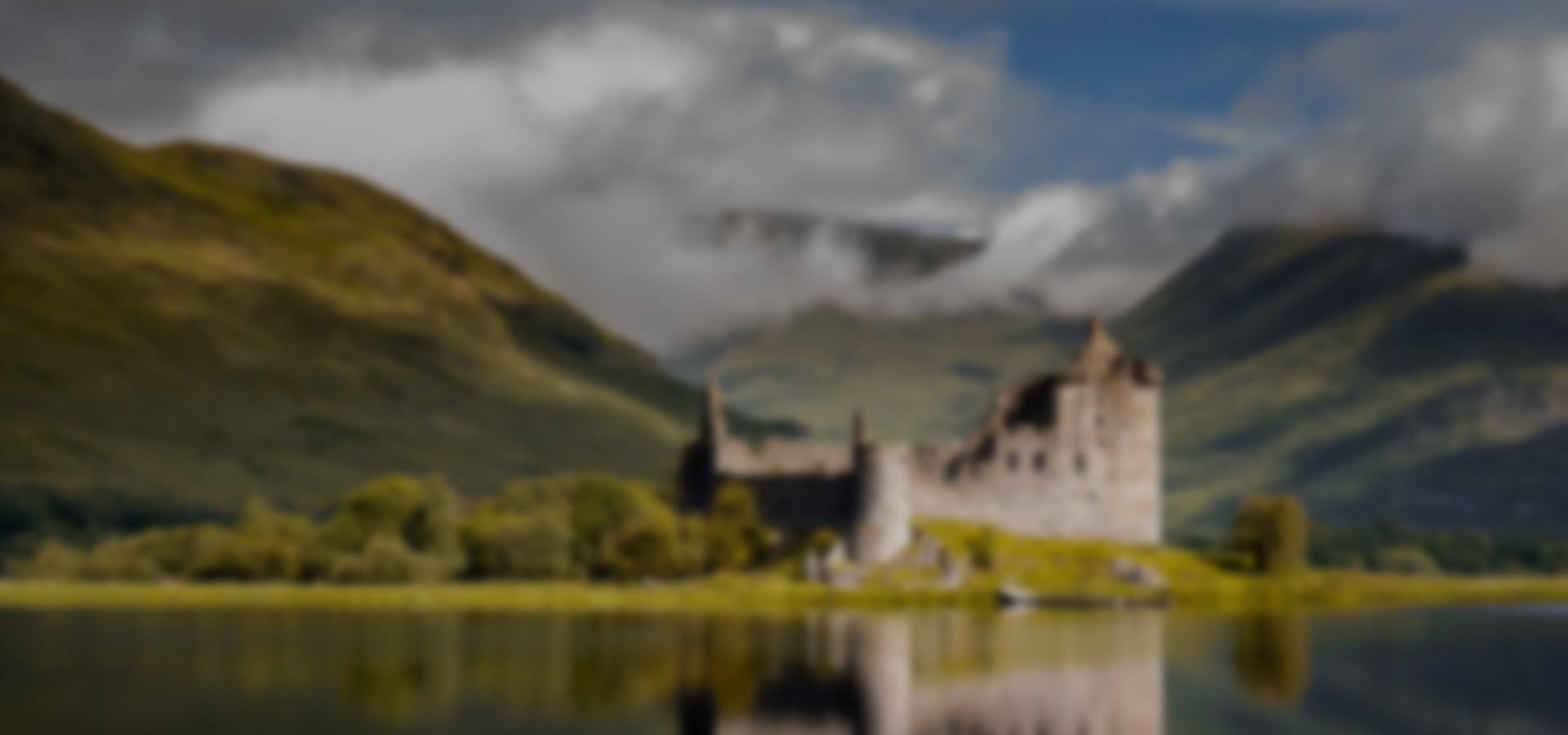 Ready To Plan Your Trip to France

Receive a free 30-minute travel consultation when you request a quote.

More Guides

Check out our other guides where you can learn about other travel destinations!
Suggested Itineraries You May Enjoy
Sip & Savor France
Culinary
History
Arts and Culture
This inspirational France 'foodie' itinerary takes you through Paris, Champagne, Bayeux, Normandy and Mt St. Michel with your very own private driver.
Starting From
$5,054
per person based on
double occupancy
Paris Mon Amour
Arts and Culture
Culinary
Romance
City
Pour a glass of champagne and say "santé" to a magical vacation in Paris! From the Eiffel Tower to the Arc de Triomphe, see the city's most iconic landmarks. Bite into a flaky croissant as you picnic in one of Paris' beautiful parks, take a cruise down the River Seine and stroll through world-famous art museums. Dress your best and immerse yourself in the elegance that is Paris.
Starting From
$6,469
per person based on
double occupancy
A Royal Experience
Castles
Arts and Culture
History
Have you ever wondered how the French nobility lived? This is your chance to explore some of the most famous royal palaces and French chateaux, which date all the way back to the 17th century. Marvel at the ancient architecture and sample some of the region's delicacies while you're there.
Starting From
$6,795
per person based on
double occupancy
Scents of Paris & Provence
Sustainability
Culinary
Romance
History
From iconic Paris to charming Provence. Snack on croissants and sip local wine. Drive through the famous lavender fields of Luberon and explore the Roman ruins and typical Provençal markets of the Vaucluse region.
Starting From
$5,669
per person based on
double occupancy
By-Your-Side Service℠
Our personal concierge service and mobile app
Custom Europe Experts
Experts in planning truly customized trips
Value without Compromise
High-touch inclusions and customized experiences
Consistency with Individuality
You'll always be met with the highest standards