Welcome to your Portugal guide!

Start planning your Portugal getaway today with this free vacation guide. Inside you will learn all that you need to know to prepare for the ultimate Portuguese adventure.

All About Portugal

Portugal is a country in southern Europe that contains 7 different regions, Atlantic shorelines, rolling plains, and impressive rock formations. Known as one of the oldest countries in Europe, Portugal provides plenty of historic and religious sites for curious travelers.

Portugal's Mediterranean climate makes it one of the warmest European countries. Many travelers visit in the spring or fall months for warm weather and fewer crowds.

Capital of Portugal:

Lisbon

Official Language:

Portuguese

Major Airports:

Lisbon, Faro, Porto

Time Zone:

+5 Ahead of U.S. Eastern Time Zone

Entry Requirements:

Valid Passport

Voltage:

230 volt (Type C and Type J plugs)

Tourist Tax:

There is a small tourist tax which is charged per person/per night and paid directly to hotels at check-out. (primarily in Lisbon, Porto, and Algarve)

Regions & Areas

There are 7 main regions within Portugal. Each region has its own popular tourist attractions, but the cultural and climatic differences make for a unique and diverse experience ranging from coastlines to mountaintops to grasslands.

Lisbon and Surrounding Areas

Alentejo

Central Region

Coimbra
Fátima
Óbidos
Nazaré
Batalha

Regions & Areas

Algarve

Douro Valley

Madeira Islands

Azores

1 / 7

Accommodations

Hotels

We'll suggest preferred partner properties with a wide range of options, from old-style charm and boutique to modern and luxury options.

2 / 7

Accommodations

Pousadas

Traditional historic buildings—former monasteries, castles, palaces, and fortresses—converted into luxury hotels.

3 / 7

Accommodations

Quintas

Portuguese country homes (similar to Italian villas), guesthouses, and sometimes working farms that offer wonderfully authentic experiences.

4 / 7

Food & Drink

Bacalhau is a salted cod dish that is a national obsession, it can be prepared in many different ways, from grilled to baked, canned, or fried. Porco Preto, also known as "black pork," is a Portuguese cured ham that comes from the same breed of pig as the jamón Iberico from Spain. Originating from Porto, the famous Francesinha Sandwich is made with bread, ham, linguiça, fresh sausage, and roasted meat, covered with melted cheese and spiced tomato, and beer sauce. For dessert, you won't want to miss the Pastéis de Nata, a Portuguese egg custard tart dusted with cinnamon that can be found in every pastry shop, typically alongside a small, strong cup of bica (Portuguese coffee). Portugal has 11 officially recognized wine regions. The most famous are Minho (white), Douro Valley (red), and Porto (fortified).

5 / 7

Attractions & Points of Interest

Experience the perfect vacation based on your interests. Portugal offers a wide variety of tours, from culinary to history.

Food & Wine

Enjoy a port wine tasting along the Douro river, or taste local craft beers in a local tavern.

Architecture

Explore Porto's many bridges and Lisbon's many examples of Manueline buildings like the Jerónimos Monastery.

6 / 7

Attractions & Points of Interest

World Heritage

No fewer than 16 UNESCO World Heritage Sites to explore including the Tower of Belém, the Monastery of Batalha, historical centers of Évora and Guimarães, the University of Coimbra, and the terraced vineyards of the Douro Valley.

Culture

Enjoy a soulful evening watching a Fado show or shop for striking blue and white Potuguese tiles, called azulejos.

7 / 7

Attractions & Points of Interest

Sports & Outdoors

World-class golfing, hiking, and sailing.
Relaxing golden beaches in Algarve.

Tenon Recommends

Restaurant in Lisbon:

Liz Pinto says the best pastries in Portugal are found at Pastéis de Belém

Tour/Attraction in Douro Valley: A must-do for Liz Marjollet is a wine day tour and boat cruise.

Insider Tips

Best Time To Visit

Portugal's Mediterranean climate makes it one of the warmest European countries, ideal year-round. But many travelers prefer the spring or fall for warm weather and fewer crowds.

What To Pack

Bring lots of options to suit varied climates: clothes that can be layered, sunglasses, scarf or wrap, umbrella, waterproof jacket, and comfortable shoes.

Food & Drink

Find out what dish is Portgual's national obsession (and obviously try it) and discover the country's famous sandwich, the dessert found in every pastry shop, and what to toast with.

Travel

A valid passport is required to travel to Portugal.

Getting Around

You'll have a few transportation options to choose from when traveling around Portugal.

Car Rentals

Portugal has a safe and well-kept highway system, but some of the smaller country roads can be hard to navigate. An international driving permit (IDP) is not required to drive a rental car in Portugal, but if you are planning a drive into neighboring Spain, an IDP will be required.

Train

Portuguese train service is reliable and efficient. Service between major cities is operated by Intercidades (Intercity) trains, while regional and interregional trains are used for shorter distances.

Ferry

Ferry service is available to and from Funchal (Madeira Islands) and the Portuguese mainland.

Special Events

Many festivals and special events take place in Portugal year-round, from Festas de Lisboa to Festival de Sintra.

Pilgrimage to Fátima

May 13 and October 13

Festas de Lisboa

series of festivals throughout June, peaking on St. Anthony's Day, June 13

Holy Week (Semana Santa)

celebrated a week before Easter

Carnival

celebrated in various cities 40 days before Easter

Festival de Sintra classical music and opera

mid-September through mid-October

Lisbon Gay Pride (Arraial Lisboa)

end of June

Ready for More?

We hope this guide has helped you learn more about Portugal and that you feel ready to plan your trip! If you want to learn more, you can receive a free 30-minute travel consultation about Portugal when you request a quote, or if you're interested in other locations you can access more guides.
Free Portugal Vacation Guide
Are you ready to plan your Portugal getaway, but aren't sure where to start? Inside our free vacation guide, you'll learn:
Facts on currency, language and more
Popular regions and cities to visit
Foods that you will want to try during your travels
Festivals, attractions and experiences you don't want to miss
And more!
"*" indicates required fields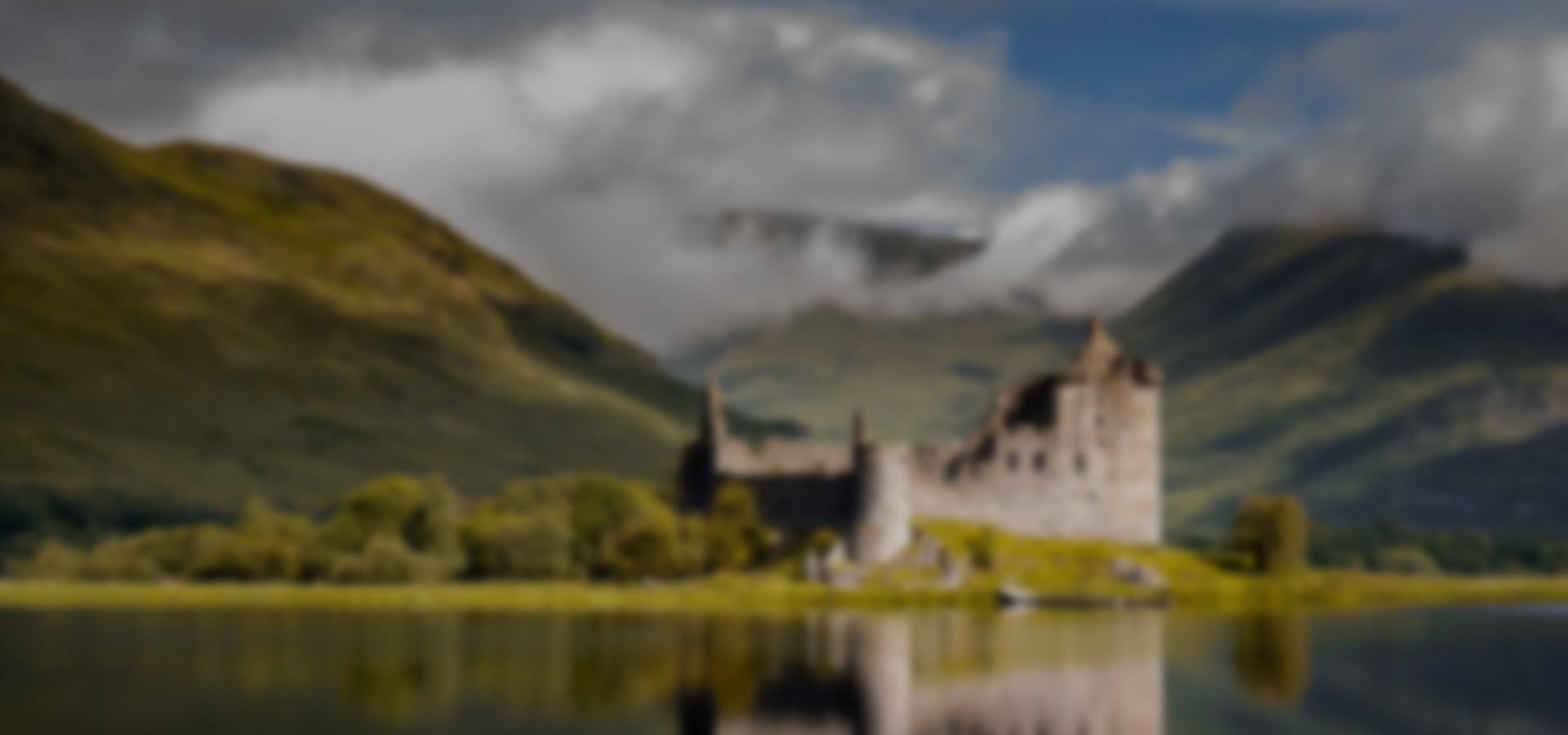 Ready To Plan Your Trip to Portugal

Receive a free 30-minute travel consultation when you request a quote.

More Guides

Check out our other guides where you can learn about other travel destinations!
Suggested Itineraries You May Enjoy
The Heart and Soul of Portugal
Outdoor
Adventure
Arts and Culture
Culinary
Experience the best of Portugal's culinary delights and cultural highlights on this exclusive custom itinerary. Immerse yourself in the vibrant food and wine scene with a private guide, attend an unforgettable Fado performance, explore breathtaking sea caves on a kayaking adventure and more. This itinerary promises a sensory journey through the heart and soul of Portugal.
Starting From
$4,550
per person based on
double occupancy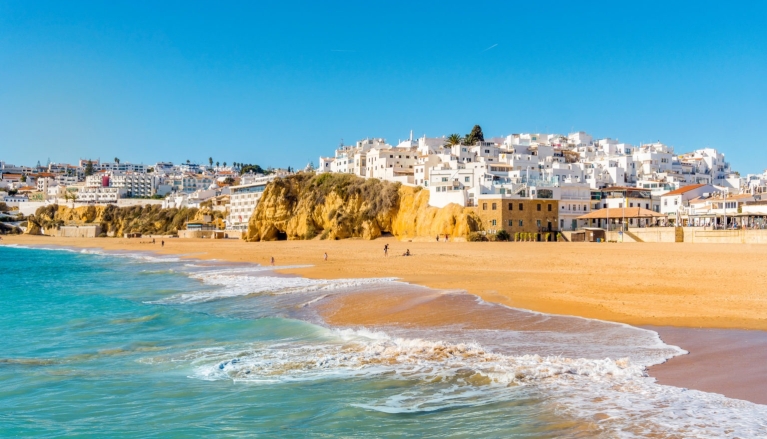 Portugal's Golden Beaches
Adventure
Culinary
Sustainability
Beaches
Dazzling coastlines, a vibrant capital city, medieval towns, golden beaches. Did we leave anything out? Soak in the rich history, unique traditions—and beautiful sunshine— of this coastal country.
Starting From
$5,179
per person based on
double occupancy
By-Your-Side Service℠
Our personal concierge service and mobile app
Custom Europe Experts
Experts in planning truly customized trips
Value without Compromise
High-touch inclusions and customized experiences
Consistency with Individuality
You'll always be met with the highest standards