Welcome to your Spain guide!

Start planning your Spain getaway today with this free vacation guide. Inside you will learn all that you need to know to prepare for the ultimate Spanish adventure.

All About Spain

Spain is a country in southwestern Europe that contains 17 different regions. Each region has diverse geography and culture, so travelers can enjoy the infinite variety in everything from local history to cuisine.

The best time to visit Spain is in the spring or fall months. Summer can be very hot, especially in inland cities like Madrid and Seville.

Languages:

Castilian Spanish, Catalan, Galician, Basque

Major Airports:

Madrid, Barcelona, Palma de Mallorca, Málaga, Granada, Santiago de Compostela, Seville, Bilbao, San Sebastián, Valencia

Time Zone:

+6 Ahead of U.S. Eastern Time Zone​

Entry Requirements:

Valid Passport

Voltage:

230-volt (Type F plug, also works with C and E)​

Tourist Tax:

There is a small tourist tax which is charged per person/per night and paid directly to hotels at check-out. (primarily in the Balearic Islands and Catalonia regions)

Regions & Areas

Spain is divided into 17 regions. Each region has its own popular tourist attractions, but their cultural and climatic differences make for a unique and diverse experience.

Andalusia

Córdoba
Granada
Jerez de la Frontera
Málaga
Marbella
Ronda
Seville

Balaeric Islands

Mallorca
Ibiza
Formentera

Castilla-La Mancha

Galicia

Regions & Areas

Castilla y León

Basque Country

Catalonia

Barcelona
Girona
Montserrat

Madrid

Canary Islands

Aragón

Regions & Areas

Asturias

Cantabria

Extremadura

Murcia

Navarra

Valencia

1 / 8

Accommodations

Hotels

We'll suggest preferred partner properties with a wide range of options, from boutique to modern hotels.

2 / 8

Accommodations

Paradores

Choose from authentic converted historic buildings. These former monasteries, castles, palaces, and fortresses are maintained and operated by the Spanish government.

3 / 8

Food & Drink

Wines
There are 69 officially recognized wine regions in Spain. The most famous of which are Rioja (red), Cava (sparkling), and Sherry/Jerez (fortified).

Cheeses and Hams
Not to be missed are the world-famous Jamón Ibérico (Iberian Ham), which is made from the noble black Ibérico pig, and the myriad of Spanish cheeses that compliment it.

Paella
Originally from Valencia, it is now considered Spain's national dish.

4 / 8

Food & Drink

Tapas and Pintxos (Pinchos)
These small savory dishes are often ordered to share, similar to American appetizers. They can be made of everything from ham, cheese, seafood, olives, and bread… the possibilities are endless.

Olives and Olive Oil
Spain is one of the largest exporters of extra virgin olive oil in the world, rivaling its neighbor, Italy. They are reportedly responsible for nearly half of the world's production in total.

5 / 8

Attractions & Points of Interest

Outdoors

Sunny and relaxing beaches
Awe-inspiring mountains and caves
Rhine Falls, Europe's largest plains waterfall
Rock of Gibraltar – a British overseas territory so you will need to present your passport to visit

6 / 8

Attractions & Points of Interest

Architectural

Antoní Gaudi's modernist works such as Casa Batlló and Park Güell
Mudejar Style architecture such as Alhambra Palace and Generalife Gardens
La Sagrada Familia

7 / 8

Attractions & Points of Interest

Historical

UNESCO sites: Alcázar of Seville, Buen Retiro Park and many more.
Chillon Castle, on Lake Geneva
Lucerne's Chapel Bridge
'The Way of St. James'
Santiago de Compostela
Mosque-Cathedral of Córdoba

8 / 8

Attractions & Points of Interest

Arts & Culture

Museums such as the Prado Museum in Madrid, Guggenheim Museum Bilbao, Picasso Museum in Barcelona, Dalí Theatre
Museum in Figueres and many more
Cultural delights such as flamenco dancing and music
Dancing horses of Jerez at The Royal Andalusian School of Equestrian Art

Insider Tips

Best Time To Visit

Since summer can be very hot, especially in inland cities like Madrid and Seville, the best time to visit Spain is in the spring or fall months.

What To Pack

Summer can be very hot, especially in inland cities like Madrid and Seville.

Food & Drink

From its yummy one-pan national dish to world-famous Jamón, celebrated wines, tasty tapas, and everything in between, Spain's landscape is as decadent as it is beautiful.

Travel

A valid passport is required to travel to Spain.

Getting Around

You'll have a few transportation options to choose from when traveling around Spain.

Car Rentals

The Spanish drive on the same side of the road as Americans do. However, they use the metric system so the speeds might look a little differently.

An international driving permit is required, in addition to a valid U.S. driver's license, for foreign drivers. Some car rental companies permit taking your rental car by ferry to the Spanish islands and others don't, so if you plan on visiting any destinations off the mainland, let us know so we can make the best recommendation for you.

Private Driver

Our Chauffeur packages offer an added element of luxury for those who want to experience Spain without the hassle of driving themselves. You will have the option to book a private driver for a portion of your trip, or for the entire duration. Private driver and chauffeured services are recommended when taking wine tours.

Train

Trains are a convenient and easy way to explore Spain. The fastest and most common mode of transportation between major cities in Spain is by train. They have a comfortable and reliable high-speed train service called AVE, which connects the major cities. Regional service connects the smaller towns and villages.

Ferry

Ferry service is available to and from the Balearic and Canary Islands, as well as France (Corsica), the UK, and Italy.

Special Events

Many festivals and events take place in Spain year-round, from Carnival in the spring and the Pamplona Bull Run in the summer.

Las Fallas in Valencia — Mid-March
Holy Week — Late March to early April (Easter)
Feria de Sevilla (April Fair in Seville) — End of April to the start of May
Carnival (various Spanish cities) — 40 days before Easter
Gay Pride in Madrid — July
San Fermín (Pamplona Bull Run) — Second week in July
La Tomatina in Buñol (Tomato Fight) — Late August
La Mercè in Barcelona — September

Ready for More?

We hope this guide has helped you learn more about Spain and that you feel ready to plan your trip! If you want to learn more, you can receive a free 30-minute travel consultation about Spain when you request a quote, or if you're interested in other locations you can access more guides.
Free Spain Vacation Guide
Are you ready to plan your Spain getaway, but aren't sure where to start? Inside our free vacation guide, you'll learn:
Facts on currency, language and more
Popular regions and cities to visit
Foods that you will want to try during your travels
Festivals, attractions and experiences you don't want to miss
And more!
"*" indicates required fields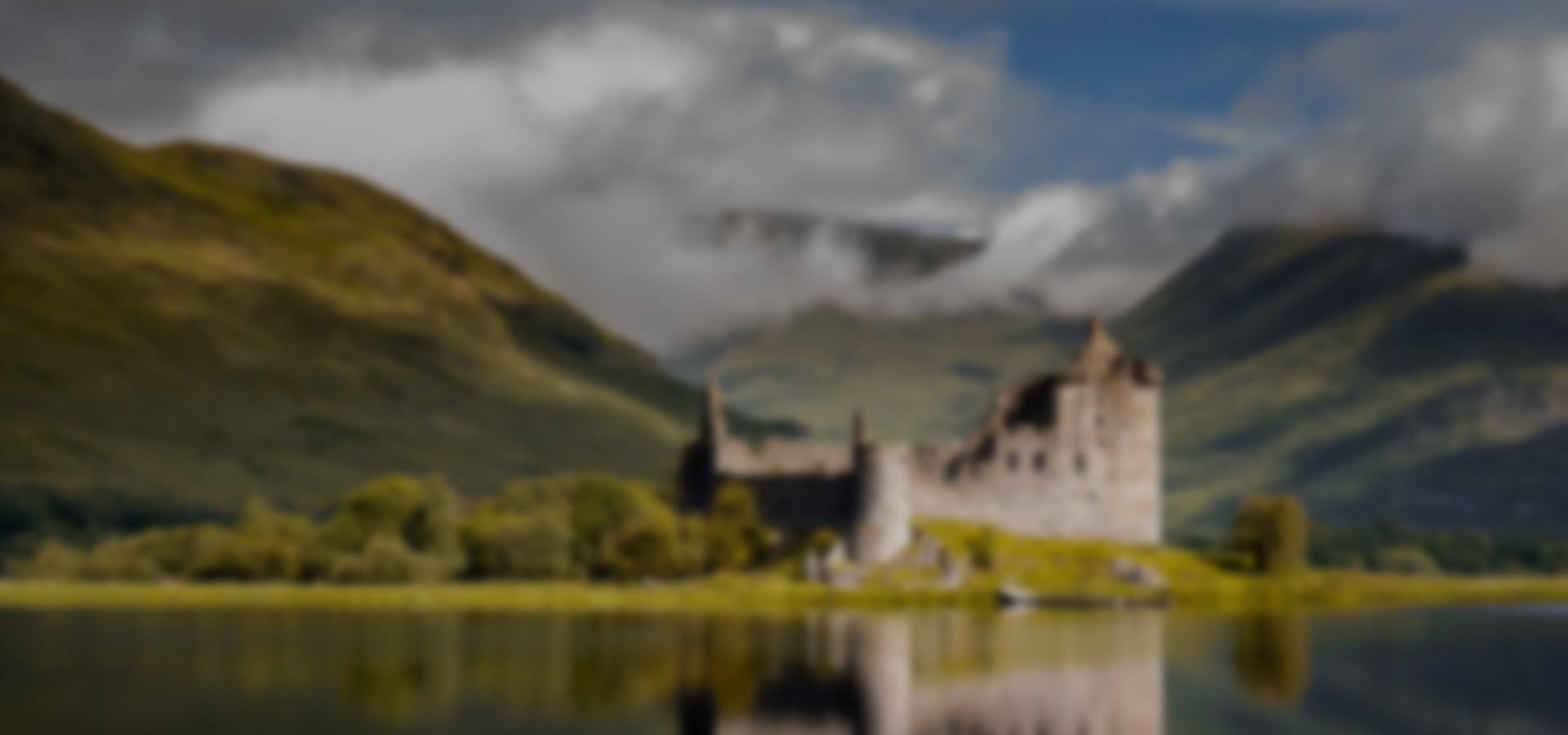 Ready To Plan Your Trip to Spain

Receive a free 30-minute travel consultation when you request a quote.

More Guides

Check out our other guides where you can learn about other travel destinations!
Suggested Itineraries You May Enjoy
Best of Spain
Arts and Culture
City
Culinary
Beaches
Embark on a captivating journey through Spain's vibrant culture with this carefully curated itinerary. Start by indulging in the architectural wonders of Barcelona before moving onto the pristine beaches of Mallorca. Continue your adventure in Madrid, exploring iconic landmarks such as Plaza Mayor, Puerta de Alcala and more – all while immersing yourself in the rich flavors of Spanish cuisine through an authentic cooking experience, delightful tapas dinner and privately guided wine tour. 
Starting From
$7,560
per person based on
double occupancy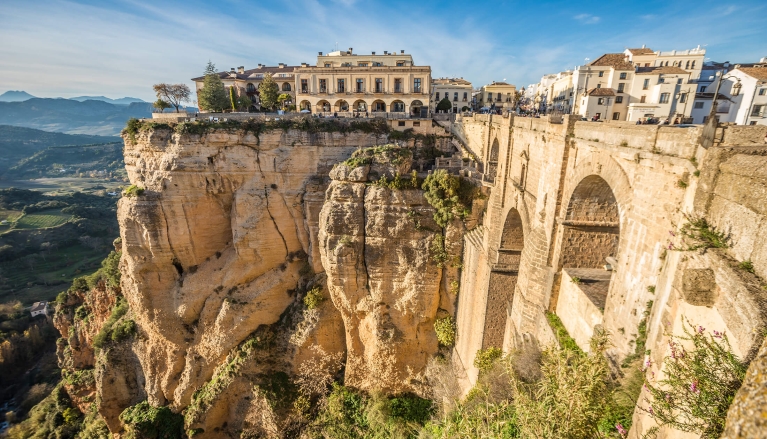 Spanish Paradores
Castles
Romance
History
Sustainability
Enjoy some of the best that Spain has to offer, staying in some of Spain's most unique and historic hotels, some of which used to be monasteries, convents, and even former palaces.
Starting From
$3,000
per person based on
double occupancy
By-Your-Side Service℠
Our personal concierge service and mobile app
Custom Europe Experts
Experts in planning truly customized trips
Value without Compromise
High-touch inclusions and customized experiences
Consistency with Individuality
You'll always be met with the highest standards