Welcome to your Sweden guide!

Start planning your Sweden getaway today with this free vacation guide. Inside you will learn all that you need to know to prepare for the ultimate Swedish adventure.

All About Sweden

Sweden experiences 4 seasons. It's a large country, so various regions have different climates and different weather. Northern Sweden has long, dark winters, and short cool summers. Central and southern Sweden experience cold shorter winters than up north, and mild summers with a lot of daylight. Layering clothing and being prepared for many types of weather is the best way to plan your trip.

Capital of Sweden:

Stockholm

Languages:

Swedish, 86% also speak English

Major Airports:

Stockholm-Arlanda, Gothenburg-Landvetter, Malmo Sturup and Vaxjo Kronoberg

Time Zone:

+6 Ahead of U.S. Eastern Time Zone​

Currency in Sweden:

Swedish Krona (SEK)

Entry Requirements:

Valid Passport

Voltage:

230-volt (Type F plug, also works with plug C and E)

VAT:

25%, and prices are always inclusive of VAT. Tourists can receive a VAT refund upon departure for purchases to be taken out of the country based on certain criteria.

Regions & Areas

Sweden's lifestyle is influenced by nature.

Northern Sweden, Lapland

Encounter a vast landscape of mountains, forests, and rivers, excellent for outdoor adventures such as fly fishing, hiking, skiing, and dog sledding. The Lapland is an excellent spot to view the northern lights, and bask in the midnight sun. Learn about the Sami culture and their traditional occupation of reindeer herding. Kiruna, Sweden's northernmost city is a historic iron-ore mining community and is in the process of being physically moved since the mine has compromised the ground it stands on. Abisko National Park with the Aurora Sky Station is one of the best places in the world to view the northern lights. Umeå was the 2014 European Capital of Culture and offers museums, contemporary architecture, exceptional access to outdoor activities, and a vibrant food scene. The ICEHOTEL in Jukkasjärvi is re-created each winter in a new design with ice blocks harvested from a nearby lake. Åre and Östersund, are located in the heart of the mountains with year-round outdoor activities. In Luleå, you will find the UNESCO World Heritage site, Gammelstad Church Village.

Regions & Areas

Central Sweden

Sweden's capital, Stockholm, is a city built on 14 islands surrounded by nature.
Visit Uppsala with its towering Cathedral, dating back to around 1270, and the gardens of Swedish botanist Carl Linnaeus. The copper mine in Falun, a UNESCO World Heritage site, dates back to the 1600s. The Dalarna region is home to the famous orange Dala Horse, where artists Carl Larsson and Anders Zorn lived and found their inspiration. Birka Viking archaeological site and museum, a UNESCO World Heritage Site. Sigtuna was Sweden's first town, founded in 980 AD, with cobblestone streets and well-preserved buildings, and shops selling Swedish handicrafts. Spend time island-hopping through Stockholm's archipelago with over 30,000 islands to explore.

The West Coast & Southern Sweden

Gothenburg, located on the west coast, is Sweden's second-largest city and home to Volvo cars, with museums, exceptional restaurants (foodies, take note!), and pristine nature nearby.
Bohuslän archipelago with over 8,000 islands, perfect for kayaking, boat trips, fishing, hiking, and relaxing. The Crystal Kingdom region where over a dozen renowned glassworks and studios are located, producing unique designs using traditional and modern techniques. A shopper's delight! You can even blow your own glass. The historic Göta Canal, through the heart of southern and central Sweden, was completed in 1832. Multiple-day cruises are available on historic steamer ships, or enjoy the sights from the shoreline on foot or bicycle. The city of Kalmar, on the Baltic Sea, with cobblestone streets, well-preserved buildings, and the Kalmar Castle, dating to the 12th century. Astrid Lindgren's World in Vimmerby, where you can visit the character Pippi Longstocking and have a family fun day. The island of Gotland, with UNESCO World Heritage-listed town of Visby, medieval history, and unique landscapes.

1 / 9

Accommodations

Unique Stays

Sweden offers a variety of accommodations including manor homes, castles, and even ice hotels.

Hotels

In Sweden, you'll find hotels of every standard from independent to global brands, boutique and countryside hotels to luxury options. Breakfast and taxes are always included in the room rate. Sweden hotels do not use the star rating, and even the best hotels in the country may not offer amenities such as room service and porterage.

2 / 9

Food & Drink

Comfort Food – Traditional Swedish cuisine is basic comfort food: meat, potatoes, boiled vegetables, pea soup and crisp bread, and of course, their famous meatballs. Cuisine has evolved with international influences, and chefs are creating new recipes with local ingredients, as well as putting a twist on traditional dishes.

Michelin Stars – Sweden currently has 19 restaurants with one or more Michelin stars; five located in Gothenburg and 10 in Stockholm, including the 3-star Frantzén.

Trends – New food trends are emerging, including street food and plant-based food, and ethnic restaurants can be found all over the country.

3 / 9

Food & Drink

Smörgäsbord – Or buffet, really is a thing in Sweden, often during Midsummer as well as other times, and open-faced sandwiches are typical for breakfast or lunch.

Aquavit – Snaps that are flavored with herbs and spices, has a long history in Sweden (Norway and Denmark, too) and is paired with pickled herring and other dishes. Locally brewed craft beer is incredibly popular.

Seafood – It's abundant and prepared in many ways. Herring is very popular and you'll find it fresh and pickled, as well as fermented, which is a delicacy called surströmming,

Fika – Have you heard of Fika? This is when Swedes slow down to enjoy a break with coffee and a pastry (such as Cinnamon or Saffron buns) or a sandwich. It's deliberate and mindful and often enjoyed with others.

4 / 9

Attractions & Points of Interest

Outdoors

Abisko National Park Aurora Sky Station for excellent northern lights viewing.
Thirty national parks.
Stockholm archipelago, and Bohuslän archipelago on the west coast, and 2000 miles of coastline.
Mountains in northern Sweden, inland lakes, and forests throughout the country.
Midnight sun & northern lights.

5 / 9

Attractions & Points of Interest

Arts & Culture

Sami culture and traditions in northern Sweden
Traditional Swedish handicrafts and the famous orange Dala horse in Dalarna
The Glass District continues the tradition of glassworking while modernizing designs.
The ABBA Museum in Stockholm

6 / 9

Attractions & Points of Interest

UNESCO World Heritage Sites

Naval Port of Karlskrona
Agricultural Landscape of Southern Öland
Hanseatic Town of Visby
Grimeton Radio Station, Varberg
Rock Carvings in Tanum
Skogskyrkogården (The Woodland Cemetery) in Stockholm
Royal Domain of Drottningholm
Birka and Hovgården

7 / 9

Attractions & Points of Interest

UNESCO World Heritage Sites

Engelsberg Ironworks
Mining Area of the Great Copper Mountain in Falun
Decorated Farmhouses of Hälsingland
The High Coast/Kvarken Archipelago
Church Town of Gammelstad, Luleå
Laponian Area/Swedish Lapland
Struve Geodetic Arc (Also on Norway and Finland's UNESCO list)

8 / 9

Attractions & Points of Interest

Architecture

Oresund Bridge – links Sweden with neighboring Denmark
Stockholm City Hall
IceHotel in Jukkasjärvi-the world's first Ice Hotel that is re-created each year out of ice from the local river
Turning Torso, Malmö
The Jewel, Uppsala
Solar Egg Sauna, Kiruna
Swedish stone cities: Sundsvall, Malmö, Stockholm

9 / 9

Attractions & Points of Interest

History & Museums

Vasa Museum – Swedish Imperial fleet warship salvaged from the Stockholm harbor.
Skansen – open-air museum representing the history of farmsteads found throughout the country
Göta Canal, built in the early 1800s and stretching from the west to the east, the original ships are still operating and carrying passengers. Göta Canal exhibition in Motala.
IKEA Museum, Älmhult
Nordic Museum, Stockholm
Modern Museum, Stockholm
National Museum, Stockholm

Festivals, Special Events and Holidays

You may wish to plan to visit to participate in any of these events! Please be aware that accommodation availability may be affected during these events:

Sami National Day – February 6
Walpurgis Eve and May Day, around the country – April 30, May 1
Midsommar (Midsummer) – usually 4th Friday of June
National Day of Sweden – June 6
Kraftskiva (crayfish party) – Early August
Stockholm Folk Festival – early August
Gothenburg Culture Festival – early September
Nobel Prize Day – December 10
St. Lucia, around the country – December 13
National Holidays: New Year's Day, Maundy Thursday, Good Friday, Easter Sunday, Easter Monday, Ascension Day, Whit Sunday, Whit Monday, Christmas Eve, Christmas Day, 2nd Day of Christmas.

Insider Tips

Best Time To Visit

The typical time to visit is April–October, with summer prime for being outdoors and December for Christmas events. Winter in Lapland (Northern Sweden) is spectacular for enjoying outdoor sports and unique experiences with husky dogs, reindeer, and northern lights.

What To Pack

If you're heading to winter wonderland (Lapland), pack warm layers and bundle up.
Whenever you go, have comfortable shoes and be prepared for rain with a waterproof jacket. Sunscreen and sunglasses are a must in summer when the long days of the midnight sun hit.

Food & Drink

Traditional Swedish cuisine is known for its basic comfort food, but the country putting a twist on these dishes. Find out how the Swedish food scene is more than meatballs.

Travel

A valid passport is required to travel to Sweden.

Getting Around

You'll have a few transportation options to choose from when traveling around Sweden.

Car Rentals

Driving yourself around Sweden brings the convenience of personal transport and allows you to control what you see and how long you spend at each location. They drive on the right side of the road in Sweden. Car rental is widely available, and most rental companies have a minimum rental age of 25. Some rental companies have a maximum rental age. A valid US driver's license and passport are required for foreign drivers.

Train

SJ is Swedish Rail, connecting major towns/cities, and Sweden has an excellent bus network.

Ferry

International ferry service is available to and from Germany, Norway, the UK and Poland. Travel by boat in the archipelago sometimes requires reservations.

Private Driver

Unlike our other countries, private tours in Sweden require both a driver and a guide. Chauffeur tours offer another way of getting around without the hassle of maneuvering the roads. It also adds an extra element of personal service to your vacation.

Ready for More?

We hope this guide has helped you learn more about Sweden and that you feel ready to plan your trip! If you want to learn more, you can receive a free 30-minute travel consultation about Sweden when you request a quote, or if you're interested in other locations you can access more guides.
Free Sweden Vacation Guide
Are you ready to plan your Sweden getaway, but aren't sure where to start? Inside our free vacation guide, you'll learn:
Facts on currency, language and more
Popular regions and cities to visit
Foods that you will want to try during your travels
Festivals, attractions and experiences you don't want to miss
And more!
"*" indicates required fields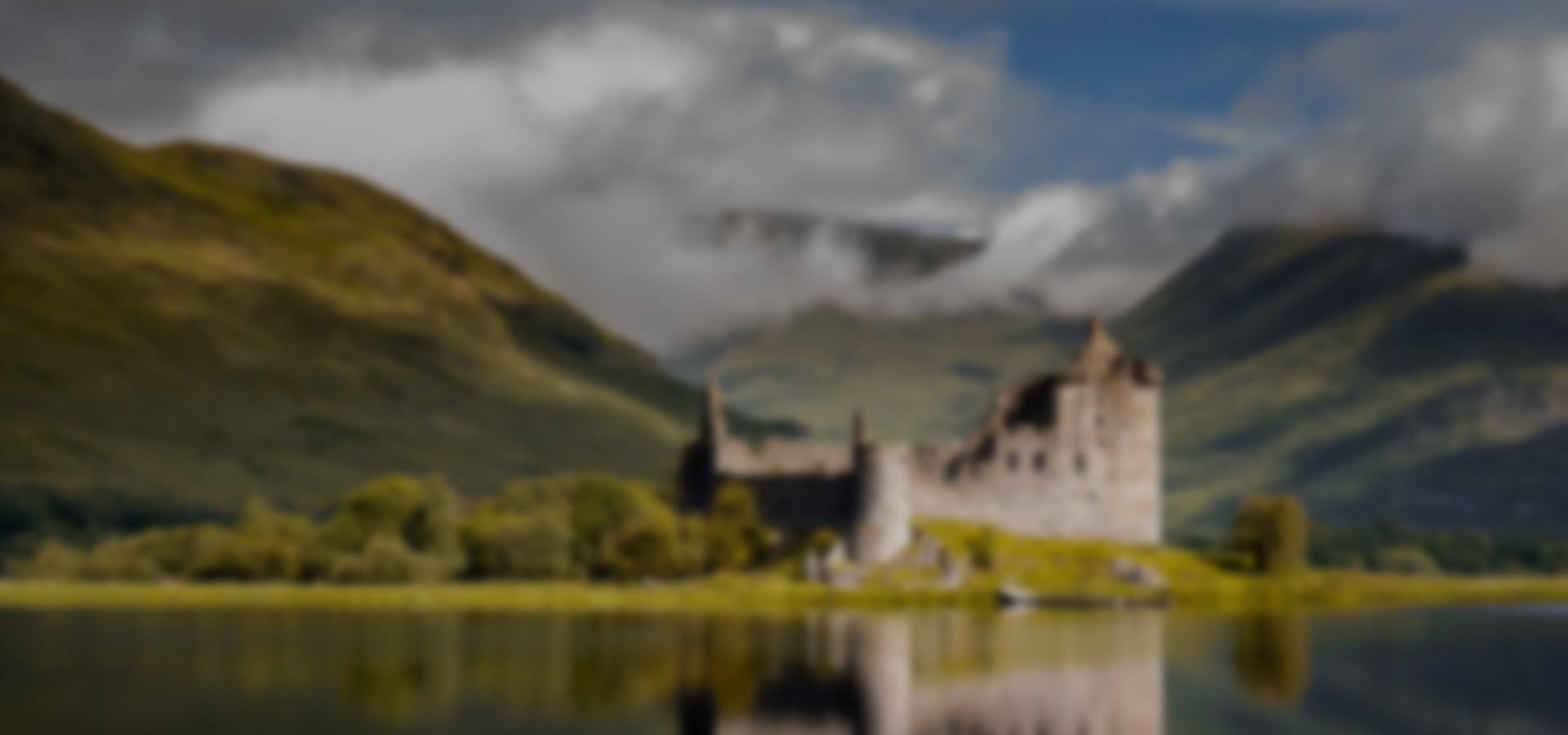 Ready To Plan Your Trip to Sweden

Receive a free 30-minute travel consultation when you request a quote.

More Guides

Check out our other guides where you can learn about other travel destinations!
Suggested Itineraries You May Enjoy
Celebrating Swedish Midsummer
Outdoor
Family
History
Arts and Culture
The summer solstice – the longest day of the year. This is a very special holiday in Sweden, if not the most important! Join in the festivities of music, dancing around the Maypole, making and wearing head wreaths made of flowers, and amazing food and drink.
Starting From
$3,005
per person based on
double occupancy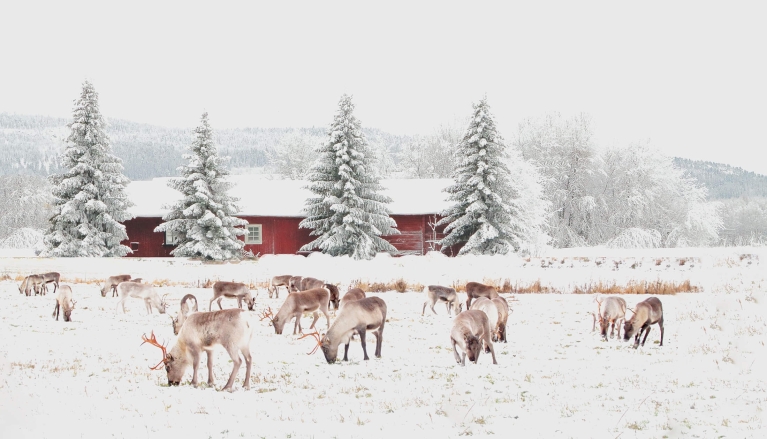 A Very Scandinavian Christmas
Explore the four countries that make up Scandinavia—Denmark, Finland, Norway and Sweden—from December through January (including Christmas and New Year's Eve). Spectacular activities and tours have been arranged to make this one of your most magical holidays yet!
Starting From
$8,122
per person based on
double occupancy
Swedish Christmas & Winter Wonderland
Arts and Culture
Family
History
City
Get in the Christmas spirit with a visit to Sweden!
Starting From
$3,000
per person based on
double occupancy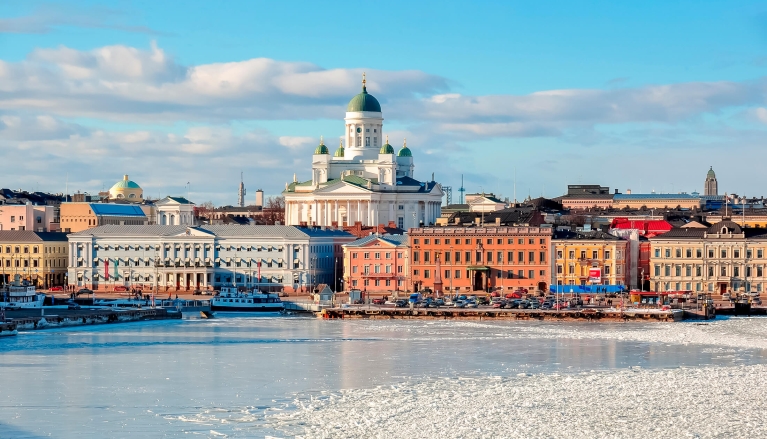 Nordic Capitals
City
Arts and Culture
Family
History
From the modern design sensibilities of Copenhagen to Norway's bustling capital, Oslo. From the waterways of Stockholm to Finland's capital, Helsinki, Pearl on the Baltic Sea. Diversity is the name of the game when touring these cities.
Starting From
$5,798
per person based on
double occupancy
By-Your-Side Service℠
Our personal concierge service and mobile app
Custom Europe Experts
Experts in planning truly customized trips
Value without Compromise
High-touch inclusions and customized experiences
Consistency with Individuality
You'll always be met with the highest standards