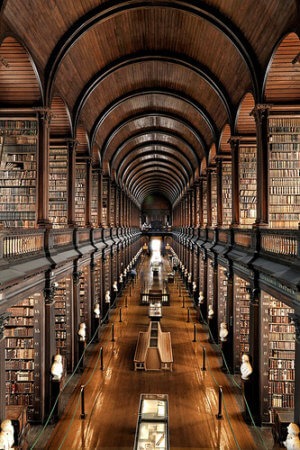 iBooks, Kindles, and Nooks seem to be quite the fad. However, books as I grew up with them-books with covers, jackets, paper, and spines-have stories that reach beyond what's written inside. A lot of those stories are the readers'. The feel of board, cloth, and leather is warm and textured and the gentle flippling of pages is relaxing. No electronics compare.
How about the feeling you get when you walk into a library? The sharp smell of fresh new novels or the musky scent of an old story adds a whole new dimension to your imagination. It's pretty powerful and most people take libraries for granted.
In fact, one of the most amazing libraries is located in Ireland. According to CNN Global Experiences, Trinity College Library in Dublin came in at #2 for "Coolest Libraries in the World."
Founded in 1592 by Queen Elizabeth, Trinity College Library is the oldest library in Ireland.
While the outside is spectacular, the inside of the Long Room will simply take your breath away. It almost feels as if you stepped into a Harry Potter movie and are doing research at Hogwarts. It houses one of the oldest harps in Ireland -dating back to the 15th century-that was the model for the emblem of Ireland.
Not only does the library contain over 200,000 books, but it stores the famous manuscripts of the Book of Kells. The Book of Kells contain four Gospels in Latin, with colorful Celtic art and calligraphy. They only turn a page a day and over 500,000 people visit it every year!
So ditch the electronics for awhile, pick up a dusty old book with a ton of history, and visit one of the most amazing libraries in the world! Will you be one of the 500,000 people who visit Trinity College Library and the Book of Kells this year? If you travel to Ireland with Tenon Tours, it's a must on your itinerary.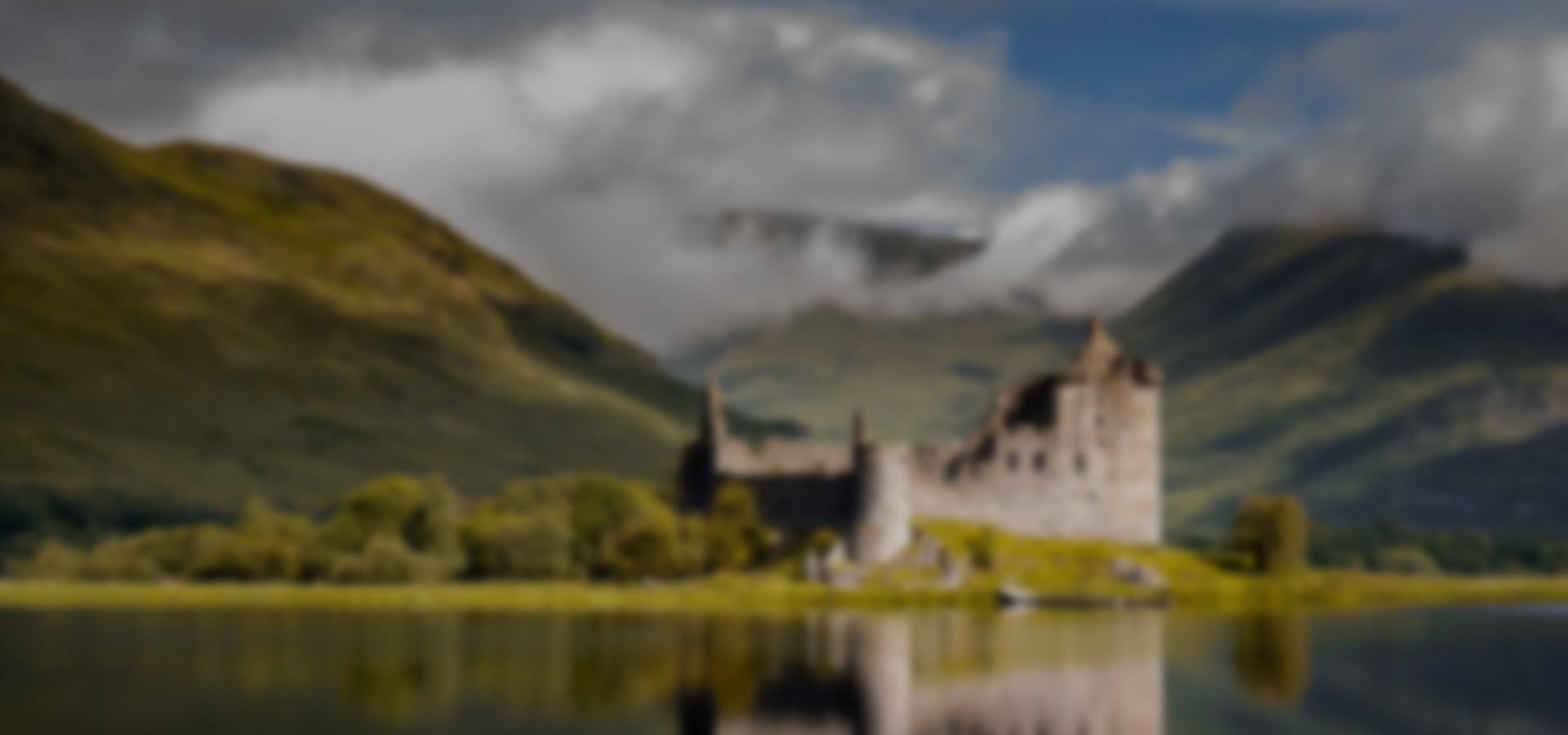 Self Drive

Hit the road your way: itinerary, car, accommodations, sights, and tours. But let us do all the heavy lifting.

Chauffeur

The freedom of your own private car, the luxury of your own personal guide. And the very best hidden secrets.

Rail

Convenient, comfortable, oozing with charm. With a front-row seat to some of the most beautiful scenery in the world.

Private Group

The trip of a lifetime, personalized just for your group of friends, family, or organization down to every last detail.

Honeymoon

Every tour is different, perfectly matched for every couple. Crafted by a team who is as excited about your honeymoon as you are.

Scheduled Tour

For travelers who prefer to join a small group tour, we offer scheduled tours.
By-Your-Side Service℠
Our personal concierge service and mobile app
Custom Europe Experts
Experts in planning truly customized trips
Value without Compromise
High-touch inclusions and customized experiences
Consistency with Individuality
You'll always be met with the highest standards