Welcome to your Island of Ireland guide!

Start planning your Ireland getaway today with this free vacation guide. Inside you will learn all that you need to know to prepare for the ultimate Irish adventure.

All About Ireland

Ireland is home to some of the most beautiful landscapes in the world. Discover local art, food and music along the west coast; learn about the political history that shaped Northern Ireland; enjoy some time in the capital city of Dublin, a UNESCO city of literature and so much more. From Ireland, it's easy to extend your travels to the rest of the British Isles, Scotland, England and Wales, by plane or ferry.

We generally recommend late spring and early fall to travel to Ireland. It's a bit cooler than the peak summer season, but not as brisk as winter. It's important to pack accordingly for the weather. Ireland gets a lot of rain, but as locals will remind you, sunshine is always around the corner.

Capital of Republic of Ireland:

Dublin

Capital of Northern Ireland:

Belfast

Languages:

Irish Gaelic and English

Major Airports:

Dublin, Cork, Shannon, Belfast

Time Zone:

+5 Ahead of U.S. Eastern Time Zone​

Currency in Ireland:

Euro (€/EUR)​ Currency in Northern Ireland: Pound sterling (£)

Entry Requirements:

Valid Passport

Voltage:

230-volt (Type F plug, also works with plug C)​

Best Time to Visit:

Late spring and early fall.

Regions & Areas

Northern Ireland

Embrace a giant spirit, discover Belfast, Antrim Causeway Coast, and Derry.

Wild Atlantic Way

One of the longest defined coastal routes in the world, showcasing natural wonders and the powerful ocean. Discover the diverse countryside while passing through Donegal, Leitrim, Sligo, Mayo, Galway, Clare, Limerick, Kerry and Cork.

Regions & Areas

Ireland's Ancient East

Where vibrant history and modern life combine. Experience the Wicklow Mountains, stunning castles, a vibrant food scene and much more in this charming region.

Dublin

Dublin is a vibrant city full of history. It is a designated UNESCO city of literature, with eminent writers such as James Joyce, Samuel Beckett, Oscar Wilde and William Butler Yeats hailing from here.

Ireland's Hidden Heartlands

Discover this splendid unspoiled region of Ireland, full of rural communities where life moves at its own pace. Explore Longford, East Clare, Cavan, North Tipperary, and more.

1 / 16

Accommodations

B&Bs

Discover over 850 B&Bs to choose from in our online guide. Enjoy an Irish breakfast in a quaint home.

2 / 16

Accommodations

Hotels

We'll suggest preferred partner properties with a wide range of options, from old-style charm, historic, and boutique to modern and luxury.

3 / 16

Accommodations

Manor Homes

Discover Ireland's collection of 30 properties for a truly original experience.

4 / 16

Accommodations

Castles

Choose from authentic and modern castles to enhance your visit to Ireland.

5 / 16

Food & Drink

Soda bread (Brown bread) – This is not just any brown bread. Most families have their own unique way of making this Irish staple. Some use Guinness, some do not. The best way to enjoy it is warm from the oven with a bit of butter spread across the top. It pairs well with every dish you will find along the way.

Irish Scones – A fresh fruit scone right out of the oven, its aroma filling the air, sliced open to be covered with some cream and jam is a joy at any time of the day. They are relatively easy and quick to make at home once you know how. Coupled with a cup of tea or coffee, a great treat!

6 / 16

Food & Drink

Guinness – No list of Irish drinks could be made without including this. Since the mid 1700s, Guinness has been providing a refreshing, arguably medicinal beverage made simply of roasted barley, hops, yeast and water from the Wicklow mountains. Pouring a proper pint takes time, so don't rush it – but do enjoy.

Irish Whiskey – Currently having a major renaissance, Irish whiskey is very much back on the world stage again. Many new distilleries have opened in the past few years such as Teelings, Dublin Liberties Distillery, Pearse Lyons and Roe & Co to name a few.

Irish Gin – Irish gin is relatively new to the scene when compared to the first two on the list. There are many brands of Irish Gin now which have been very successful abroad including Dingle Gin (winner of the World's Best Gin 2019), Shortcross Gin, Jawbox Gin and Gunpowder Irish Gin who have also recently opened a visitor centre.

7 / 16

Attractions & Points of Interest

From iconic cliffs that rise 700 feet to a gleaming and angular museum, Ireland has plenty of attractions for every type of traveler.

8 / 16

Attractions & Points of Interest

Landscapes & Scenery

Cliffs of Moher
Ring of Kerry & Killarney National Park
Aran Islands
Giant's Causeway
Dublin's Coastal Villages
Sliabh Leag Cliffs Donegal

9 / 16

Attractions & Points of Interest

Historical

Titanic Belfast
Rock of Cashel
Newgrange
Kilmainham Gaol
Glendalough
Hill of Tara
Dunbrody Famine Ship

10 / 16

Attractions & Points of Interest

Castles

Blarney Castle
Bunratty Castle & Folk Park
Malahide Castle
Kilkenny Castle
Donegal Castle
Dublin Castle
Ross Castle

11 / 16

Attractions & Points of Interest

Food & Drink

Guinness Storehouse
Jameson Distillery
Roe & Co. Distillery
Home-hosted cooking class and dinner
Irish entertainment and dinner evenings
Food walking tours
Catch and Cook experiences

12 / 16

Tenon Recommends

Belfast

A must-see Tour/Attraction for Courtney Mitan is the Titanic Belfast, where you can immerse yourself in the history of the RMS Titanic, from glorious start to tragic finish.
For a unique tour of Belfast with traditional musicians, Liz Aungier recommends the Belfast Trad Trail.
Liz Aungier thinks the Grand Central is one of the best hotels in the city. Be sure to to grab a pre-dinner cocktail in the Observatory Bar, towering over the city with spectacular views.

13 / 16

Tenon Recommends

Galway

Fun, a lively place with live entertainment, Liz Pinto would be the first to join you at Gin Lane & Beer Street @ O'Connell's.
A can't miss for Rachel Dorsey is the Macnas Parade. Traditionally held on the Sunday of the weekend near Halloween, it's a real spectacle. And it's free!
achel Dorsey loves to head to Busker Browne's, home of a jazz session every Sunday afternoon where locals sip on pints and dance.

14 / 16

Tenon Recommends

Dublin

Hungry? Head to the gorgeous Bank on College Green, where Maggie Lunde says you can get great drinks. Make balcony reservation for the best seat!
If you have time, Liz Aungier recommends taking the local train, the DART, out of the city to the Howth Peninsula, for a great cliff walk and some local fish and chips.
For a great tour of the city with literary enthusiasts who will charm you with readings and poetry recitals, Liz Aungier & Janet Dudley loved the Literary Pub Crawl.
A great place with a variety of very Irish traditional food, Janet Dudley says to make your way to Gallagher's Boxty House.
Rachel Dorsey says you should check out the very sweet Avoca Cafe, upstairs from the Avoca shop. Good food, local families gathering for a meal, and wonderful Irish products to shop (the raincoats are the best!)

15 / 16

Tenon Recommends

Derry

Get a taste of living history at the Museum of Free Derry. Tour one of the best, powerfully minimalist museums Janet Dudley and Liz Aungier have ever seen and meet descendants of some of the people killed on Bloody Sunday.

Cork

Liz Aungier says not to miss the Titanic Experience Cobh. Learn all about the story of Titanic's last stop before setting off for the USA.

16 / 16

Tenon Recommends

Bunratty

According to Janet Dudley, the Medieval Banquet has great food, is funny and lovely, and good for kids, too!

Ennis

Rachel Dorsey would go to the Ennis Trad Fest every year if she could, so maybe you can go on her behalf! Held in early November to coincide with Halloween festivities, it's a long weekend full of traditional music and a well-organized music trail at local pubs.

Insider Tips

Best Time To Visit

Late spring and early fall.

What To Pack

Ireland gets a lot of rain, but as locals will remind you, sunshine is always around the corner.

Food & Drink

Of course, there's the celebrated brew that's famously good for you. But let's not forget Ireland's legendary spirits and a few of our favorite carbs.

Travel

A valid passport is required to travel to Ireland

Getting Around

You'll have a few transportation choices to choose from when traveling around Ireland.

Car Rentals

The most common mode of transportation between major cities is by car. They drive on the left side of the road in Ireland. An international driving permit (IDP) is not required to drive a rental car in Ireland, but you will need to have a valid US driver's license.

Train

Traveling around Ireland by train lets you sit back, relax and enjoy the journey, taking in all the scenery en-route.

Private Driver

Hiring a private driver offers another way of getting around Ireland without the hassle of maneuvering the roads. It also adds an extra element of personal service to your vacation. With Tenon, you can choose to have a private driver for your entire trip or just a portion of it.

Special Events

Tradfest Temple Bar
St Patrick's Festival
Bram Stoker Festival Dublin
Kilkenny Cat Laughs Comedy Festival
Dublin Writers Week
Cork Jazz Festival
Galway Oyster Festival
Galway Races
Lisdoonvarna Matchmaking Festival
Taste of Dublin
Dingle Food Fest
Bloomsday Festival
Rose of Tralee Festival
Derry Halloween Festival

Ready for More?

We hope this guide has helped you learn more about Ireland and that you feel ready to plan your trip! If you want to learn more, you can receive a free 30-minute travel consultation about Ireland when you request a quote, or if you're interested in other locations you can access more guides.
Free Ireland Vacation Guide
Are you ready to plan your Ireland getaway, but aren't sure where to start? Inside our free vacation guide, you'll learn:
Facts on currency, language and more
Popular regions and cities to visit
Irish foods that you will want to try during your travels
Festivals, attractions and experiences you don't want to miss
And more!
"*" indicates required fields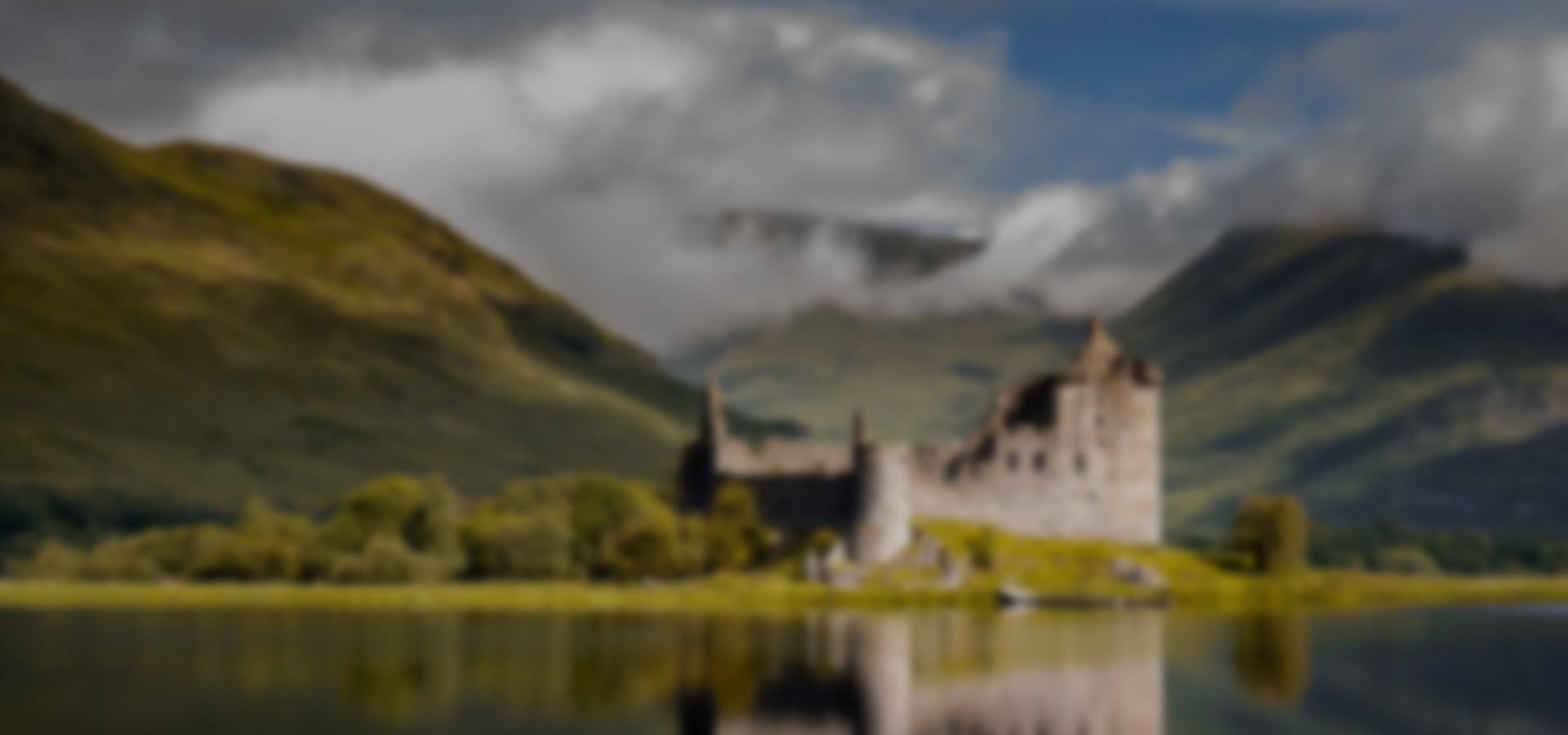 Ready To Plan Your Trip to Ireland

Receive a free 30-minute travel consultation when you request a quote.

More Guides

Check out our other guides where you can learn about other travel destinations!
Suggested Itineraries You May Enjoy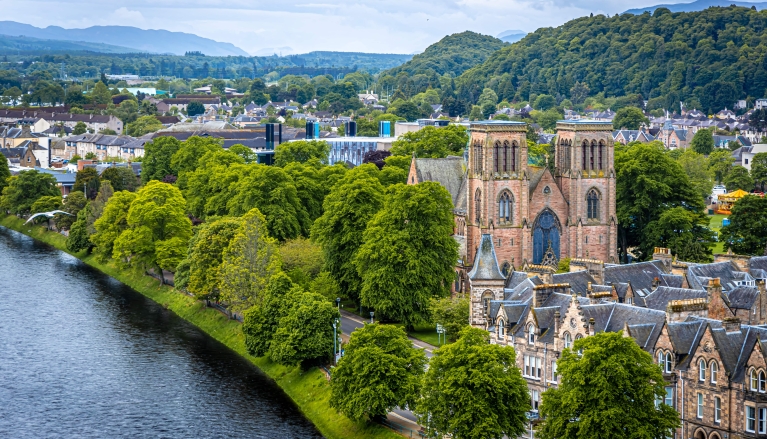 Best of Ireland & Scotland
Start in Edinburgh and make your way through Inverness and Glasgow before departing for Kilkenny, Killarney, Galway and Dublin on this 16-day Ireland & Scotland tour. 
Starting From
$6,985
per person based on
double occupancy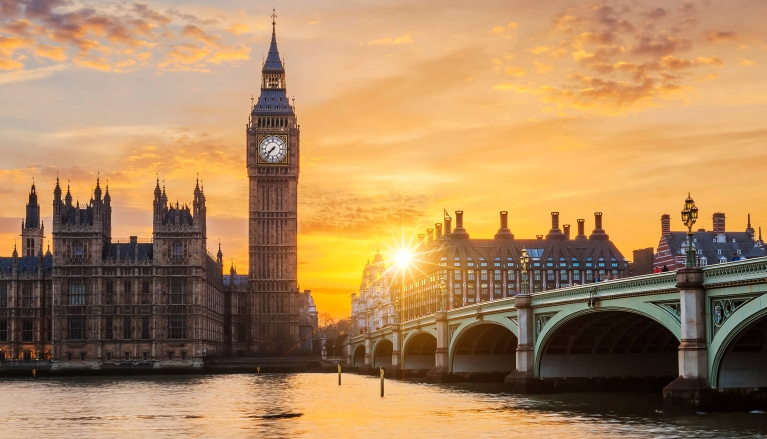 The Ultimate Trio: Ireland, Scotland and England
This epic itinerary takes you through three fascinating countries: Ireland, Scotland and England. All the main highlights are included, from uncovering your Irish ancestry and embarking on a river cruise in London to visiting Scotland's stunning Isle of Skye. And did we mention the castles at every stop? 
Starting From
$7,975
per person based on
double occupancy
By-Your-Side Service℠
Our personal concierge service and mobile app
Custom Europe Experts
Experts in planning truly customized trips
Value without Compromise
High-touch inclusions and customized experiences
Consistency with Individuality
You'll always be met with the highest standards