Welcome to your Denmark guide!

Start planning your Denmark getaway today with this free vacation guide. Inside you will learn all that you need to know to prepare for the ultimate Danish adventure.

All About Denmark

Denmark experiences 4 seasons. Summers, June to late August, are typically mild and comfortable. Winters are cold, snowy, and windy. Temperature ranges annually average 29F – 75F, but is variable. Layering clothing and being prepared for many types of weather all year is the best way to plan for your trip.

Capital of Denmark:

Copenhagen

Languages:

Danish - most Danes speak a good level of English.

Major Airports:

Copenhagen, Billund, Aalborg, Aarhus

Time Zone:

+6 Ahead of U.S. Eastern Time Zone​

Currency in Denmark:

Danish Krone (DKK)

Entry Requirements:

Valid Passport

Voltage:

230-volt (Type F plug, also works with plug C and E)

VAT:

25%, and prices are always inclusive of VAT. Tourists can receive a VAT refund upon departure for purchases to be taken out of the country based on certain criteria.

Regions & Areas

Denmark is an archipelago of over 400 islands! Approximately 72 are inhabited.

Zealand

In this region you can find Denmark's hip capital, Copenhagen, and the "Danish Riviera" of beaches. Choose from a number of castles and museums to visit, including Kronborg Castle, Frederiksborg Castle, The Museum of National History, and Louisiana Museum of Modern Art. Explore Møns Klint, a UNESCO Biosphere Reserve and Scandinavia's first Dark Sky Park, with 70 million-year-old chalk cliffs. Add the city of Roskilde to your list, with its UNESCO World Heritage-listed Cathedral and Viking Ship Museum.

Bornholm Island

Located off the southeast coast of Denmark, Bornholm has dramatic scenery, lovely fishing villages, medieval fortress ruins, and a Michelin-starred restaurant.

Regions & Areas

Fyn

Visit Odense, birthplace and home of Han Christian Andersen, with a museum featuring his work, and a park with statues from his fairy tales. Egeskov Castle is seemingly right out of a fairy tale, complete with a moat and hedge maze. The Danish Railway Museum in Odense offers many exhibitions and hands-on experiences such as the Children's Railway Station. Uncover a Viking burial site from 925 A.D. at Kerteminde (near Odense), with museum, exhibitions and experiences for the whole family. Fyn's archipelago includes many small islands, so it's possible to island-hop via a network of ferries (most require advance booking). The charming island of Ærø should be on your list! Fyn has many small, idyllic towns that are great to explore, and miles of marked bike trails through the rolling countryside. Rent a bike and hit the trails!

North Jutland

The city of Aalborg and the Limfjord, where Vikings once sailed, now features a harbor fjord park with swimming, kayaking, and picnic and activity areas. Stop into Lindholm Høje archeological museum with Iron Age and Viking Age burial sites. Skagen is located at the very tip of the European continent, the "hook" at Grenen seen on maps and from the air, where two seas meet. Skagen offers an art museum, charming harbor, excellent restaurants, and a relaxed atmosphere. Thy National Park, with sand dunes and bird cliffs, nearby fishing villages and the fascinating sea make this a wild wonderland to explore. Discover the St. Laurence church, buried by centuries of shifting sand, with only its tower visible. The Rubjerg Knude lighthouse was moved further inland in 2019 due to the shifting sand. As the sand shifted, the lighthouse was buried and became too close to the cliff. After relocating, it continues to be a popular tourist attraction. Råbjerg Mile sand dune, a fascinating phenomenon, where the sand dune is continuously shifting east approximately 49 feet each year.

Regions & Areas

Jutland

The Lego is a Danish product, so of course, you'll find Legoland in Denmark. Located in Billund, it features displays made of Legos, rides, and opportunities to build your structures from Legos.
Wadden Sea National Park and UNESCO World Heritage Site on Denmark's west coast is an important bird and wildlife area, where visitors can walk on the sandy beaches, explore nearby towns, visit museums, and hunt for oysters. The Vikings had a lot of influence in Denmark over 1,000 years ago, and the Jelling Rune Stones (UNESCO-listed) tell stories from that time. In addition to the rune stones, the experience center at Kongernes Jelling provides insight to the Viking era and interactive exhibits. The town of Ribe is Denmark's oldest, over 1,300 years! Cobblestone streets, the Cathedral from 1200, well-preserved buildings, and museums, all tell the centuries-long story of this historic town. The UNESCO-listed town of Christiansfeld takes you back to 1773. You can stroll along the beautiful sandy beaches that line Denmark's west coast.

Aarhus Region

The Lake District, an outdoor playground of forests and lakes offering activities such as fishing, hiking, biking, paddling, swimming, and relaxing. Aarhus is a modern, vibrant city, featuring a quaint Old Town open-air museum. Explore Mols Bjerge National Park on the Djursland peninsula, with hiking trails through the varied landscape, historical monuments, and Kalø Castle ruins. The Infinite Bridge allows you to walk, with no end. It's a work of art and a source of activity & appreciation of the nature surrounding it. Family-friendly options in the Aarhus region include theme parks, a wildlife park, and an aquarium. Visit the historic town of Ebeltoft, with charming streets and buildings, gardens, shops, and restaurants.

1 / 9

Accommodations

Unique Stays

Denmark offers a variety of accommodations including farm stays, manor homes and castles, and guesthouses (kro).

Hotels

In Denmark, you'll find hotels of every standard, from independent to global brands, boutique to luxury. Breakfast and taxes are always included in the room rate. Rooms are often smaller than what is found in the US, which is typical in Europe. Denmark hotels do not use the star rating, and even the best hotels in the country may not offer amenities such as room service and porterage.

2 / 9

Food & Drink

Traditional Danish Fare – Open-faced sandwiches (smørrebrød), delicious pastries (especially wienerbrød), meatballs, and hot dogs. Hot dog vendors can be found all over and are worth a try!

Sustainable – Many restaurants in Denmark focus on using organic and local ingredients.

Michelin Stars – Copenhagen is home to Noma (3 Michelin Stars), voted The World's Best Restaurant in 2021 (for the 5th time). Geranium (3 Michelin Stars) was voted The World's Second Best Restaurant in 2021. There are a total of 26 Michelin-starred restaurants in Denmark! Reservations are required often months in advance.

3 / 9

Food & Drink

Global Flavors – You'll find a large assortment of ethnic restaurants throughout the country.

Beer – Denmark's better-known beers are Carlsberg and Tuborg, but many microbreweries have been established all over the country and are making names for themselves.

Wine – Denmark has been producing wine since 2000, and has several vineyards in Jutland, Funen, Zealand and Bornholm. Whisky distilleries are also popping up!

Aquavit – Also called snaps, has a centuries-long history in Denmark (as well as in Norway and Sweden). It is often flavored with herbs and spices, and paired with herring and other dishes.

4 / 9

Attractions & Points of Interest

Outdoors

Stunning coastline and sandy beaches.
Miles of paved bike trails.
Maritime culture
Five national parks and three UNESCO Global Geoparks

5 / 9

Attractions & Points of Interest

Arts & Culture

Home to Hans Christen Anderson, writer of fairy tales.
Variety of art museums & cultural centers throughout the country.
Robust food culture, focusing on sustainability.
Ny Carlsberg Glyptotek Art & Sculpture Museum, Copenhagen

6 / 9

Attractions & Points of Interest

UNESCO World Heritage Sites

Christiansfeld Moravian Church Settlement
The Par Force Hunting Landscape
Wadden Sea National Park
The Viking rune stones at Jelling
Roskilde Cathedral
Stevns Klint White Cliffs
Kronborg Castle

7 / 9

Attractions & Points of Interest

Architecture

Oresund Bridge, connecting Denmark and Sweden
Moesgaard Museum, in Aarhus
Numerous castles, including Kronborg and Fredriksborg
Louisiana Museum of Modern Art, Humlebæk
Copenhagen Opera House
The Royal Danish Playhouse, Copenhagen
The Iceberg, Aarhus
ARoS Art Museum, Aarhus
House of Music, Aalborg

8 / 9

Attractions & Points of Interest

History & Museums

National Museum, Copenhagen
Museum of National History at Frederiksborg Castle
Lyngby Open-Air Museum
Hans Christian Andersen Museum, Odense
Viking Ship Museum, Roskilde
Den Gamle By – The Old Town, Aarhus
National Gallery
Maritime Museum, Helsingør
Danish Design Museum, Copenhagen
Skagen's Museum, Skagen

9 / 9

Attractions & Points of Interest

Castles & Palaces

Christiansborg Palace
Kronborg Castle
Amalienborg Palace
Frederiksborg Castle
Egeskov Castle

Festivals, Special Events and Holidays

You may wish to plan to visit to participate in any of these events! Please be aware that accommodation availability may be affected during these events:

Fashion Week, Copenhagen – February
Winter Jazz, around the country – February
Copenhagen Light Festival – February
International Viking Market, Ribe – May
Copenhagen Marathon – May
Aalborg Carnival – May
Copenhagen Beer Week – May
Music & Cultural Festivals, around the country – June through September
Aarhus Food Festival, Aarhus – September
Copenhagen Pride Week – August
Hans Christian Andersen Festival, Odense – August
European Medieval Festival, Horsens – August
Copenhagen Cooking & Food Festival – August
Night of Culture, Copenhagen – October
Christmas Markets, around the country – November & December
National Holidays: New Year's Day, Maundy Thursday, Good Friday, Easter Sunday, Easter Monday, Ascension Day, Whit Sunday, Whit Monday, Constitution Day, Christmas Eve, Christmas Day, 2nd Day of Christmas.

Insider Tips

Best Time To Visit

Denmark weather is milder than other Scandinavian countries, with four distinct seasons. While June–August are the warmest they are also busiest. Most travelers agree the ideal time to visit is April–October, aiming for just before or after peak months.

What To Pack

Be prepared for a variety of weather whenever you go. It's mild, but it could rain at any time so pack a waterproof jacket and comfy shoes for exploring. Dressing in layers is always smart.

Food & Drink

With traditional Danish fare, vendors found all over that are worth a try, and some 26 Michelin-starred restaurants, we'll show you how to keep you and your tastebuds very busy.

Travel

A valid passport is required to travel to Denmark.

Getting Around

You'll have a few transportation options to choose from when traveling around Denmark.

Car Rentals

Driving yourself around Denmark brings the convenience of personal transport and allows you to control what you see and how long you spend at each location. They drive on the right side of the road in Denmark. Most rental companies have a minimum age of 25, and some have a maximum age.

Train

DSB is the Danish rail service connecting major towns/cities, and Denmark has an excellent bus network. Ferry boats connect islands, most do require reservations. There are an assortment of international destinations throughout mainland Europe accessible by rail to/from Denmark.

Ferry

International ferry service is available to and from Germany, Sweden, Norway, the UK, and Poland.

Private Driver

Unlike our other countries, private tours in Denmark require both a driver and a guide. Chauffeur tours offer another way of getting around without the hassle of maneuvering the roads. It also adds an extra element of personal service to your vacation.

Ready for More?

We hope this guide has helped you learn more about Denmark and that you feel ready to plan your trip! If you want to learn more, you can receive a free 30-minute travel consultation about Denmark when you request a quote, or if you're interested in other locations you can access more guides.
Free Denmark Vacation Guide
Are you ready to plan your Denmark getaway, but aren't sure where to start? Inside our free vacation guide, you'll learn:
Facts on currency, language and more
Popular regions and cities to visit
Foods that you will want to try during your travels
Festivals, attractions and experiences you don't want to miss
And more!
"*" indicates required fields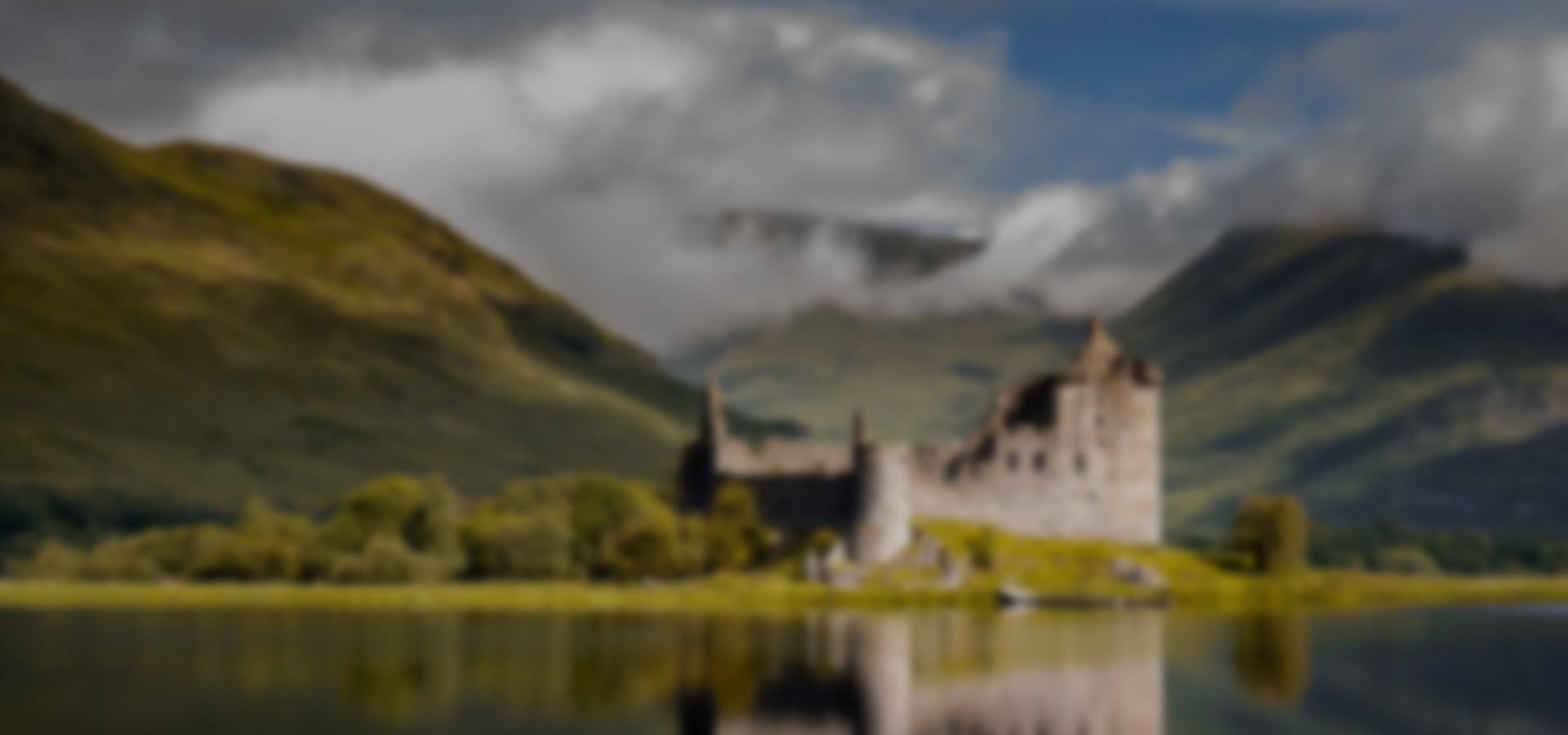 Ready To Plan Your Trip to Denmark

Receive a free 30-minute travel consultation when you request a quote.

More Guides

Check out our other guides where you can learn about other travel destinations!
Suggested Itineraries You May Enjoy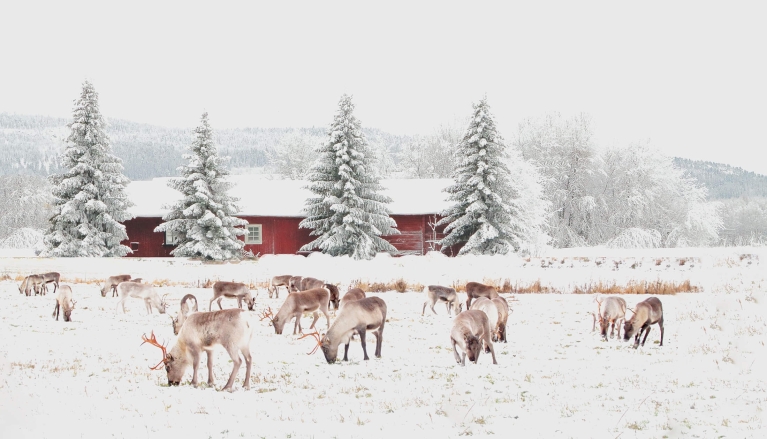 A Very Scandinavian Christmas
Explore the four countries that make up Scandinavia—Denmark, Finland, Norway and Sweden—from December through January (including Christmas and New Year's Eve). Spectacular activities and tours have been arranged to make this one of your most magical holidays yet!
Starting From
$8,122
per person based on
double occupancy
Denmark's Christmas Markets
Castles
Arts and Culture
Family
History
Ever since before the Viking Age, Danes have held winter celebrations to bring light and joy to the long, dark winters, and it's a very special part of their culture. Join in the festivities with delightful delicacies & seasonal treats, Christmas markets, twinkling lights, and learn about the Danish Christmas traditions during this very "hygge" season! 
Starting From
$6,160
per person based on
double occupancy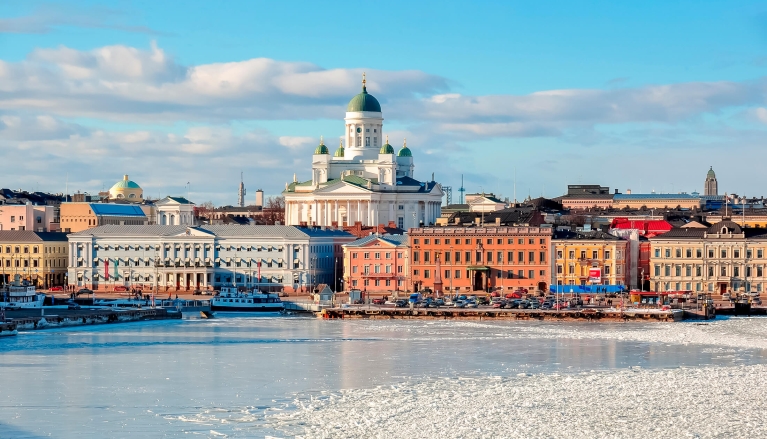 Nordic Capitals
City
Arts and Culture
Family
History
From the modern design sensibilities of Copenhagen to Norway's bustling capital, Oslo. From the waterways of Stockholm to Finland's capital, Helsinki, Pearl on the Baltic Sea. Diversity is the name of the game when touring these cities.
Starting From
$5,798
per person based on
double occupancy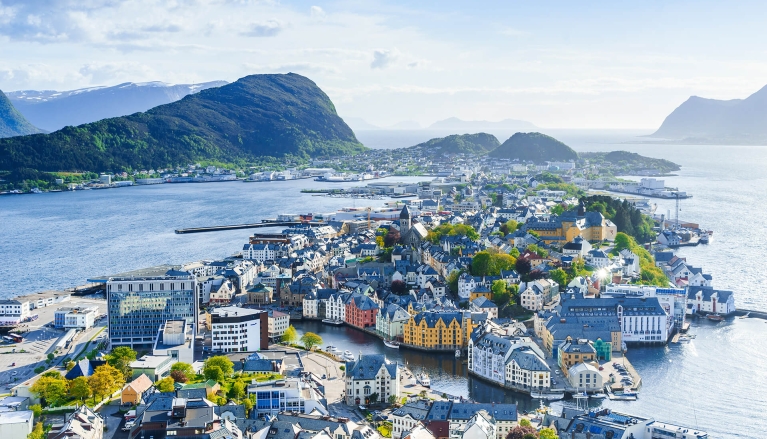 Delightful Denmark, Enchanting Norway
City
Arts and Culture
Family
Outdoor
From the captivating castles of Denmark's capital, Copenhagen, to Norway's breathtaking fjords (joining a local fisherman for a deep-sea fishing adventure somewhere in between). It's the best of these worlds on this tour.
Starting From
$6,129
per person based on
double occupancy
By-Your-Side Service℠
Our personal concierge service and mobile app
Custom Europe Experts
Experts in planning truly customized trips
Value without Compromise
High-touch inclusions and customized experiences
Consistency with Individuality
You'll always be met with the highest standards