Welcome to your Greece guide!

Start planning your Greece getaway today with this free vacation guide. Inside you will learn all that you need to know to prepare for the ultimate Greek adventure.

All About Greece

Greece is a unique blend of beautiful cities, centuries-old history, rich and fascinating culture, pristine beaches, imposing mountains and delectable cuisine.

The northern, more mountainous regions, experience winter cold in its extreme; ice and snow become a permanent feature of the landscape and the temperatures settle on lower numbers. The coastal areas and Greek islands experience a milder winter in terms of ice and snow, but high humidity and strong coastal winds during the winter make the cold seem very bitter. The summer is very hot and dry, which makes Greece a favorite vacation spot for sun and sea lovers.

Capital of Greece:

Athens

Major Airports:

Athens, Thessaloniki

Time Zone:

+7 Ahead of U.S. Eastern Time Zone​

Entry Requirements:

Valid Passport​, Vaccination certificate or negative COVID test.

Voltage:

230 volts (Type F plug)​

Best Time to Visit:

Summer

Regions & Areas

Greece is comprised of thirteen different regions. There's so much that lies beyond the famous white-washed walls and trademark breathtaking blues of Greece.

Mainland

Attica

Sterea

Delphi
Nafpaktos
Arachova

Messonghi
Peloponnese

Nafplion
Olympia
Mycenae
Epidaurus

Thessaly

Regions & Areas

Epirus

Macedonia

Greek Islands

Cyclades

Regions & Areas

Dodecanese

Ionian

Sporades

Saronic

Eastern Aegean Islands

1 / 5

Accommodations

Hotels

On the mainland, both boutique and traditional hotels are most common.

Resorts

Resorts are very common in the islands along with villas and self-catering options.

2 / 5

Food & Drink

Greek cuisine is a Mediterranean cuisine. Being at the crossroads between east and west, Greek cuisine is infused with the best of both worlds. Some of the most eclectic tastes from the west balance against some of the more raw and upbeat tastes from the east on Greek tables. Contemporary Greek cooking makes wide use of olive oil, vegetables and herbs, grains and bread, wine, fish and various meats, including poultry, rabbit and pork. Also important are olives, cheese, aubergine, courgette and yogurt. Greek desserts are characterized by the dominant use of nuts and honey. Some specialties include dolmades, moussaka, souvlaki, stifado, kokkinisto, and horiatiki.

3 / 5

Food & Drink

Here are some Greek specialties:

Dolmades – Stuffed vine leaves
‍
Moussaka – Ubergine casserole with minced lamb, cinnamon, red wine and olive oil
‍
Souvlaki – Spit-roasted meat, generally pork or chicken

4 / 5

Food & Drink

Here are some Greek specialties:

Stifado – A rich beef stew with caramelised onions, cinnamon and cloves
‍
Kokkinisto – A rich stew of either beef, pork or chicken cooked with red wine and tomatoes
‍
Horiatiki – Greek salad made with feta cheese, tomato, cucumber, green peppers, black Kalamata olives and fresh olive oil

5 / 5

Special Events

Orthodox Easter – The week before Easter Sunday
Apokreas (Carnival Season) – Mid-January to Early March
Hellenic Festival – June – August
Navy Week – Late June
August Moon Festival – August

Insider Tips

Best Time To Visit

Summer is hot and dry, perfect for sun and sea lovers. Winters are cold in the northern mountain regions, milder in coastal areas and the Greek islands, but with high humidity and strong coastal wind.

What To Pack

The summer is very hot and dry, which makes Greece a favorite vacation spot for sun and sea lovers.

Food & Drink

With cuisine infused with the best of east and west, food in Greece is widely known for being fresh and delicious. We'll let you in on some must-try specialties.

Travel

A valid passport and vaccination certificate or negative COVID test is required to travel to Greece.

Getting Around

You'll have a few transportation options to choose from when traveling around Greece.

Car Rentals

A popular option for our travelers is our customized self-drive packages. This package includes your own rental car so that you can explore Greece at your leisure.
‍
A current valid driver's license is required to rent a car in Greece, as well as an International Driving Permit (IDP).

Private Driver

Our Chauffeur packages offer an added element of luxury for those who want to experience Greece without the hassle of driving themselves. You will have the option to book a private driver for a portion of your trip, or for the entire duration. Private driver and chauffeured services are recommended when taking wine tours.

Ready for More?

We hope this guide has helped you learn more about Greece and that you feel ready to plan your trip! If you want to learn more, you can receive a free 30-minute travel consultation about Greece when you request a quote, or if you're interested in other locations you can access more guides.
Free Greece Vacation Guide
Are you ready to plan your Greece getaway, but aren't sure where to start? Inside our free vacation guide, you'll learn:
Facts on currency, language and more
Popular regions and cities to visit
Foods that you will want to try during your travels
Festivals, attractions and experiences you don't want to miss
And more!
"*" indicates required fields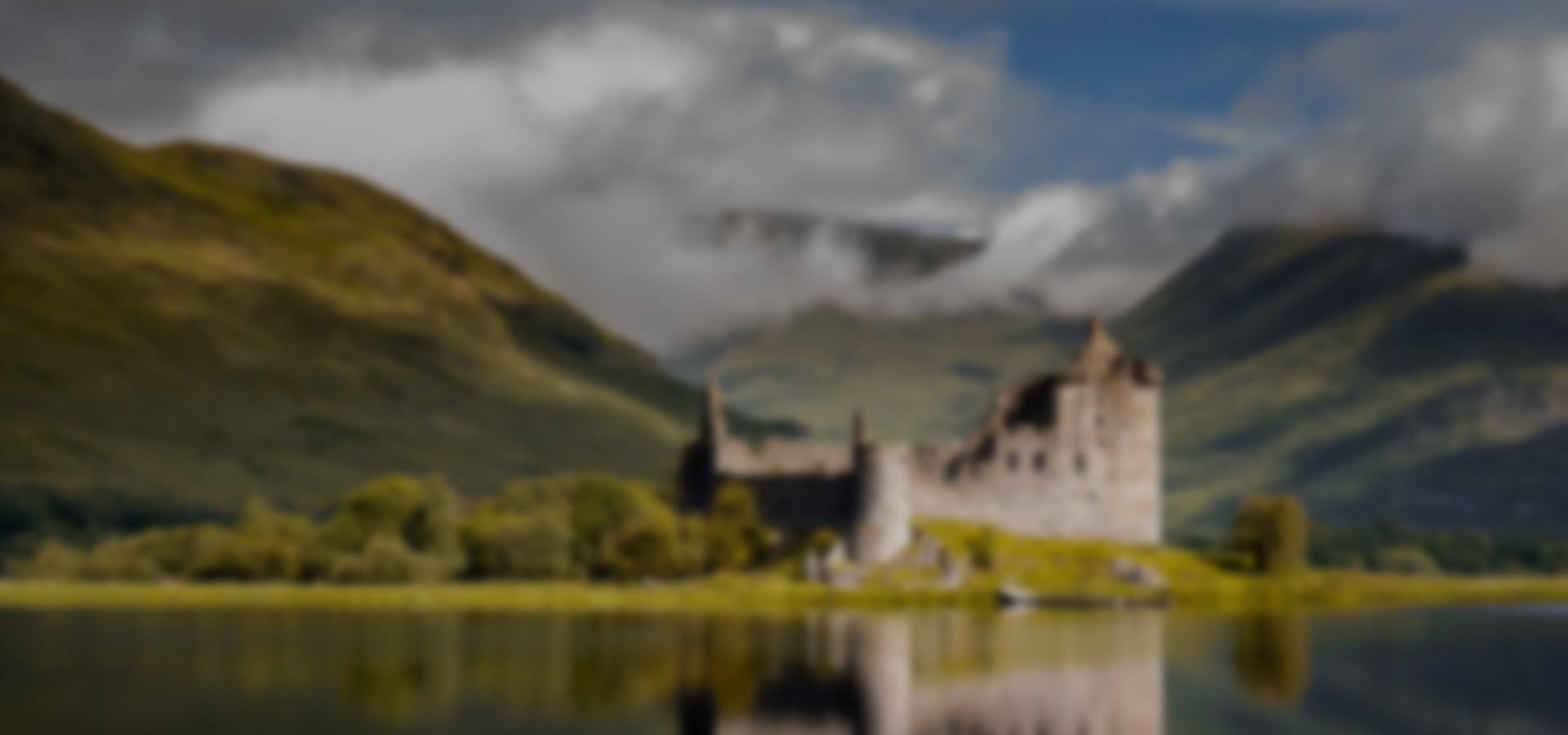 Ready To Plan Your Trip to Greece

Receive a free 30-minute travel consultation when you request a quote.

More Guides

Check out our other guides where you can learn about other travel destinations!
Suggested Itineraries You May Enjoy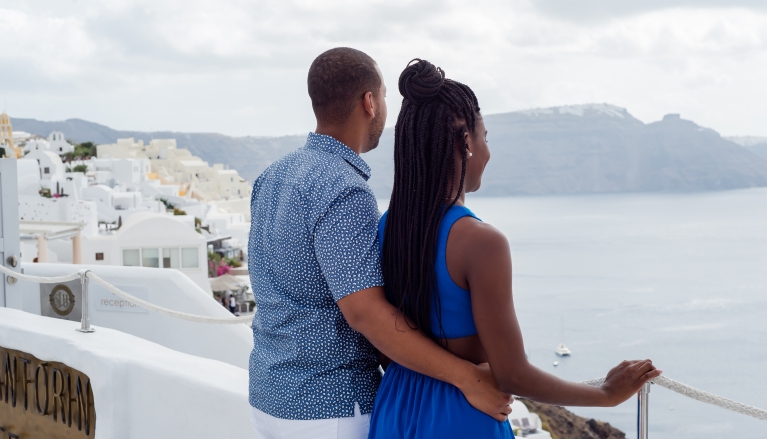 Romantic Greece
Culinary
History
Arts and Culture
Adventure
This special itinerary is based on an actual Tenon Tours honeymoon package, and blends cuisine, adventure and romance into a very memorable vacation experience! See Athens, and the islands of Mykonos, Santorini and Milos. 
Starting From
$5,280
per person based on
double occupancy
Splendors of Italy & Greece
Arts and Culture
Beaches
Romance
Culinary
From Veneto's signature bubbly, Prosecco, to Santorini's volcanic wines, this inspirational itinerary takes you from Italy to Greece while hitting all the culinary & cultural highlights. 
Starting From
$12,747
per person based on
double occupancy
Flavors of Greece
Taste and experience the best of Greece, but there's more to this tour than sweet treats, olive oils, Cretan cheeses, and wines. Explore ancient capitals, volcanic settlements, and tranquil beaches, too.
Starting From
$3,000
per person based on
double occupancy
Greek Adventure
History
Beaches
Culinary
Sustainability
We hope you're hungry, for history, culture, AND food! Visit the ancient sites of the Acropolis and Parthenon. Experience hands-on cooking classes. And enjoy a breathtaking sunset cruise in Santorini, off the picturesque coastline of your Greek Isles dreams.
Starting From
$3,159
per person based on
double occupancy
By-Your-Side Service℠
Our personal concierge service and mobile app
Custom Europe Experts
Experts in planning truly customized trips
Value without Compromise
High-touch inclusions and customized experiences
Consistency with Individuality
You'll always be met with the highest standards