Welcome to your Norway guide!

Start planning your Norway getaway today with this free vacation guide. Inside you will learn all that you need to know to prepare for the ultimate Norwegian adventure.

All About Norway

Rugged coastline and staggering mountains. Pristine pine forests and vast plateaus. Norway's so much more than its legendary network of deep fjords. Norway's natural features are stunning, no question. But what it offers in adventure, it offers in culture and history in equal measure.

Friluftsliv, "outdoor life." It's a Norwegian philosophy that's widely embraced in this extraordinary country. And when your outdoors is as good as this, it's no wonder it's cherished regardless of the weather.

Official Language:

Norwegian (most residents speak English)

Major Airports:

Oslo-Gardermoen, Oslo/Sandefjord - Torp, Bergen, Stavanger, Kristiansand, Trondheim, Tromsø.

Time Zone:

+6 Ahead of U.S. Eastern Time Zone​. Norway participates in Daylight Saving Time between late March and late October.

Currency:

Norwegian Krone (NOK)

Entry Requirements:

Valid Passport

Voltage:

230-volt (Type F plug, also works with C and E)​

Best Time to Visit:

Norway has something to offer during every season

All About Norway

Norway experiences 4 seasons. It's a large country, so various regions have different climates and different weather. Northern Norway has long, dark winters, and short cool summers with the midnight sun lighting the sky 24 hours/day. Central and southern Norway experience cold shorter winters than up north, and mild summers with a lot of daylight. Layering clothing and being prepared for many types of weather all year is the best way to plan for your trip.

Regions & Areas

Norway is a long, narrow country: 1,100 miles from north to south, the same distance that it is from Oslo to Rome!

Svalbard & Northern Norway

Svalbard is an archipelago of islands just 800 miles from the North Pole, and 1200 miles from the Norwegian mainland, with a fascinating history. Here, humans live carefully among polar bears and other wildlife and embrace the arctic environment. A variety of activities and cruises are available year-round for visitors.

Northern Norway (mainland)

Take a king crab safari near the town of Kirkenes, where it is also possible to overnight in a snow hotel, go dog sledding and hunt for the northern lights.
The North Cape (Nordkapp), the northernmost point in Europe.
The city of Tromsø
Learn about the Sami culture, lifestyle and traditions, and their occupation of reindeer herding.
Saltstraumen, the world's strongest maelstrom, is located near the city of Bodø and is thrilling to observe.
The Lofoten Islands have a long history of fishing traditions, now also home to artists, outdoor enthusiasts, and accommodations for visitors in fisherman cabins.
Narvik features outdoor adventures, Sami culture, and World War II history.

Regions & Areas

Trøndelag

Namsen River is known for fly fishing for salmon.
Trøndelag has become a popular food destination and has three Michelin-starred restaurants.
Stiklestad National Culture Center
The UNESCO World Heritage Site of Røros.
Seven national parks are located in the region.
Trondheim, location of Nidaros Cathedral, Munkholmen Island, and the Norwegian University of Science and Technology

The West Coast and Fjord Region

The region is served by an extensive system of ferries
Many UNESCO World Heritage sites are located in this region including two fjords, the Geirangerfjord and Nærøyfjord.
The city of Bergen, called the "gateway to the fjords"
Other major cities in this region are Ålesund, Kristiansund, and Stavanger
The mountains of Fjord Norway are steep, and there are excellent ski resorts in the area.
Glaciers carved the fjords millions of years ago, and there are still glaciers in the area to explore on a glacier walk.

Regions & Areas

Southern Norway

Norway's "riviera" is a paradise with a rocky coastline, sandy beaches, quaint towns, and a relaxed mood.
The architecture features white, wooden houses in small towns perched along the rocky coastline.
Lindesnes Lighthouse is Norway's oldest lighthouse dating to 1656, on its southernmost point.
Lindesnes is the location of Under, Europe's first underwater restaurant.
Major cities in the region include Kristiansand, Arendal, and Grimstad.

Eastern Norway

The capital, Oslo, is located at the innermost point of the Oslofjord.
Hadeland Glassworks
The Hamar Cathedral ruins, protected by a glass enclosure, are part of an open-air museum with ruins of a medieval town and other historical structures.
Eidsvoll, where Norway's constitution was signed in 1814.
The Gudbrandsdal valley, a fertile area of farms, the Olympic town of Lillehammer, and Norway's largest lake, Mjøsa.
Skibladner paddle steamer still operates on Lake Mjøsa after 166 years.
Maihaugen's open-air museum in Lillehammer.
Outdoor activities in the beautiful mountains include downhill and cross-country skiing, hiking, biking, white water rafting, and paddling.
The pilgrimage trails, St. Olav Ways.

1 / 10

Accommodations

Hotels

Hotels in Norway come in all shapes and sizes. Snow hotels, historic hotels, and hotels of every standard from independent to global brands, boutique to luxury, fjord view to mountain view.
Breakfast and taxes are always included in the room rate. Norway hotels do not use the star rating, and even the best hotels in the country may not offer amenities such as room service and porterage. Specialty hotels may also offer spa and wellness services.

2 / 10

Accommodations

Unique Stays

Norway offers a variety of accommodations including farm stays, mountain cabins, and fisherman cabins

3 / 10

Food & Drink

Norwegian chefs incorporate many local, natural ingredients, and have put an international spin on traditional Norwegian dishes.

Michelin Stars – Norway currently has 11 restaurants with one or more Michelin stars, including the 2-star RE-NAA in Stavanger, and the 3-star Maaemo in Oslo.

Cheese – Norway produces some wonderful cheese. You may have heard of Jarlsberg, a mild yellow cheese resembling Swiss, or the caramel-color Brunost made with goat milk, which is boiled down, caramelizing the sugars and giving it its unique flavor.

4 / 10

Food & Drink

Lutefisk – It may be a joke to some, but it's serious business. Cod is dried and preserved using lye, then rehydrated, which results in a gelatinous consistency. This method was created out of necessity centuries ago to preserve the fish to be shipped to Europe and to provide food during the long winters in Norway. These days, it has become popular to eat at Christmas.

Waffles – Norwegian waffles (vafler) are eaten as a dessert, when entertaining guests for coffee, and sold at fairs and festivals. Heart-shaped, they are served with jam and cream, brown cheese, or other toppings, but never maple syrup. (Maple syrup doesn't exist in Norway unless it's imported or brought from the US as a gift.)

Aquavit – Also called snaps, has a centuries-long history in Norway (as well as in Denmark and Sweden). It is flavored with caraway, dill and other spices, and often served after dinner.

5 / 10

Food & Drink

Seafood – Norwegian life is closely associated with the sea, so it is a common menu item at restaurants and in homes. Norwegian shrimp is popular and delicious, and there are often shrimp parties during the summer.

Fruit – Norway has fruit-growing regions, Hardanger & Sognefjord, where apples, plums and other fruit are grown. Cider, with and without alcohol, is produced in small batches at the orchards and is available in local stores, or at cider tastings held by the producers.

Beer – Craft beer has taken Norway by storm; you can find regional brews in nearly every community.

6 / 10

Attractions & Points of Interest

Outdoors

47 national parks and 3000+ protected areas.
Right to roam in Norway states that everyone has the unrestricted right of free access to explore Norway's nature, including national parks while following specific rules.
Norway Scenic Routes, established as the 18 best road trips in the country.
Northern lights and midnight sun

7 / 10

Attractions & Points of Interest

UNESCO World Heritage Sites

Bryggen, Bergen
Urnes Stave Church
West Norway Fjords – Geirangerfjord and Nærøyfjord
Røros, former mining town
Rock Petroglyphs in Alta
Vega Archipelago, Vegaøyan
Struve Geodetic Arc (Also on Sweden & Finland's UNESCO list)
Rjukan-Notodden Industrial Heritage Site
Traditional music and dance of the Setesdal region

8 / 10

Attractions & Points of Interest

Architectural

Oslo Opera, and "Bar Code" area on the waterfront
Wooden warehouses of Bryggen, Bergen
Stave churches
Arctic Cathedral, Tromsø
Nidaros Cathedral, Trondheim
Viewing platforms along the Norwegian Scenic driving Routes

9 / 10

Attractions & Points of Interest

Historical

Viking Ship Museum
Maihaugen – open-air museum in Lillehammer representing the history of farmsteads found throughout the country
Telemark Canal
Troldhaugen, former home of composer Edvard Grieg
Holmenkollen ski jump, Oslo

10 / 10

Attractions & Points of Interest

Arts & Culture

Sami culture and traditions in northern Norway
Music of Edvard Grieg
Art of Edvard Munch
St. Olav Ways pilgrimage trails, leading to Trondheim and Nidaros Cathedral

Festivals, Special Events and Holidays

You may wish to plan to visit to participate in any of these events! Please be aware that accommodation availability may be affected:

Birkebeiner Ski Race, Lillehammer – March
Nordland Music Festival, Bodø – March
Bergen Marathon – April
Norway's National Day, around the country – May 17
Music & Cultural Festivals, around the country – June through September
Oslo Pride Week – June
Ladies Bike Tour of Norway, Southern Norway – August
Arctic Bike Race, Northern Norway – August
Mela Music Festival, Oslo – August
Norwegian Food Festival, Bergen – August
Oslo Marathon – September
Night of Culture, Oslo – September
Christmas Markets, around the country – November & December
St. Lucia, around the country – December 13
National Holidays: New Year's Day, Maundy Thursday, Good Friday, Easter Sunday, Easter Monday, Ascension Day, Whit Sunday, Whit Monday, Constitution Day, Christmas Eve, Christmas Day, 2nd Day of Christmas.

Insider Tips

Best Time To Visit

Embrace winter and its outdoor activities, as the locals do. Cherish the long summer days of the midnight sun, admire the stunning colors of autumn, or watch spring unfold with rushing waterfalls and blossoming trees.

What To Pack

If you ask any Norwegian, the answer is, "there's no such thing as bad weather, only bad clothing," so bundle up, bring a waterproof jacket, and pack accordingly, for whatever adventure awaits.

Food & Drink

Dishes made with local natural ingredients, celebrated cheeses, food with centuries-long history, and everyone's favorite snack served for dessert, with coffee, and at fairs and festivals.

Travel

A valid passport is required to travel to Norway.

Getting Around

You'll have a few transportation options to choose from when traveling around Norway.

Car Rentals

The Norwegian drive on the same side of the road as Americans do. However, they use the metric system so the speeds might look a little differently. Car rental is widely available, and most rental companies have a minimum rental age of 25. Some rental companies have a maximum rental age. A valid US driver's license and passport are required for foreign drivers.

Private Driver

Unlike our other countries, private tours in Norway require both a driver and a guide. Chauffeur tours offer another way of getting around without the hassle of maneuvering the roads. It also adds an extra element of personal service to your vacation.

Train

NSB is Norwegian State Rail, connecting major towns/cities, and the routes offer some of the best views in the world as they have been dubbed "world's best train rides" by numerous sources.

Ferry

International ferry service is available to and from Germany, Denmark, and the UK. Travel by boat in the fjords may require reservations.

Ready for More?

We hope this guide has helped you learn more about Norway and that you feel ready to plan your trip! If you want to learn more, you can receive a free 30-minute travel consultation about Norway when you request a quote, or if you're interested in other locations you can access more guides.
Free Norway Vacation Guide
Are you ready to plan your Norway getaway, but aren't sure where to start? Inside our free vacation guide, you'll learn:
Facts on currency, language and more
Popular regions and cities to visit
Foods that you will want to try during your travels
Festivals, attractions and experiences you don't want to miss
And more!
"*" indicates required fields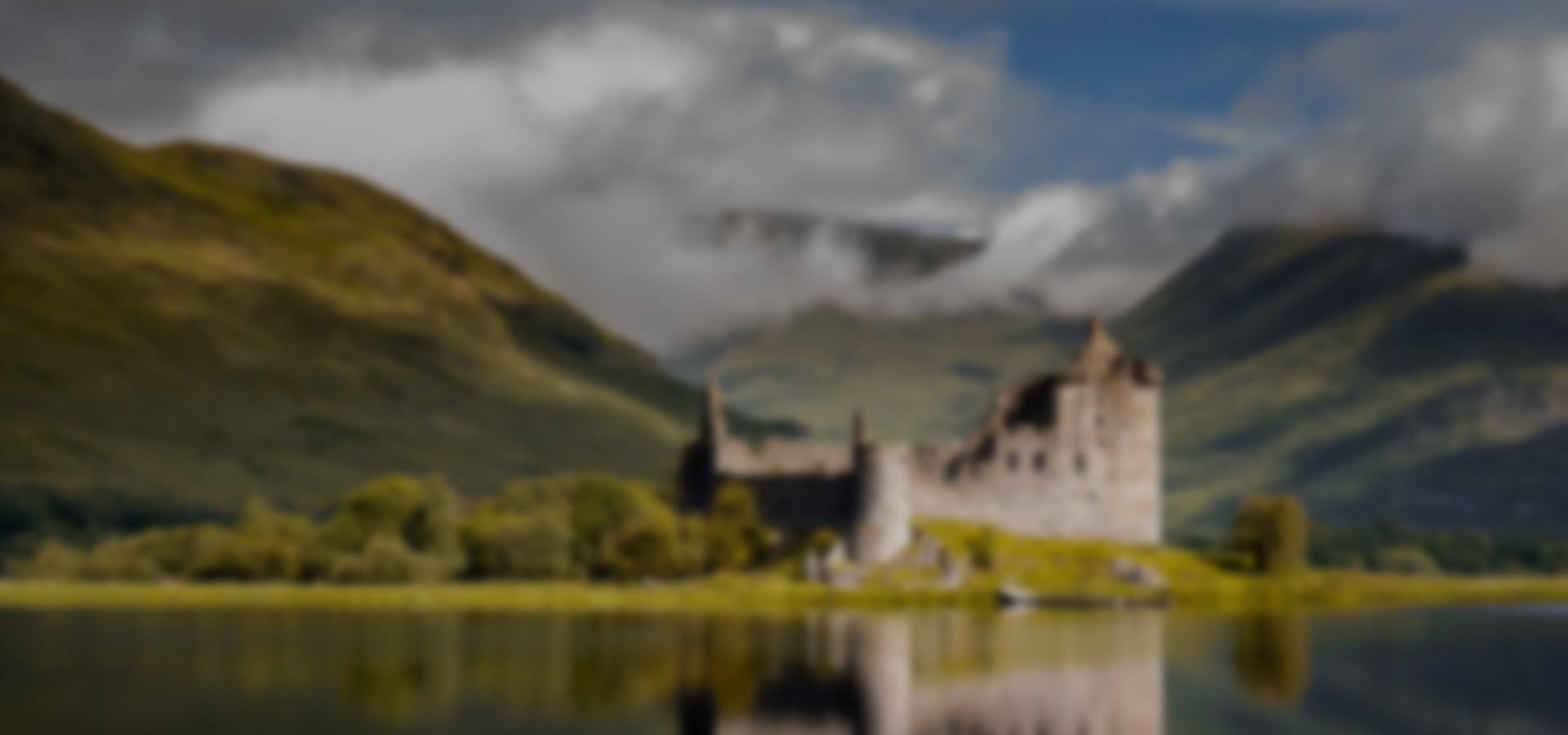 Ready To Plan Your Trip to Norway

Receive a free 30-minute travel consultation when you request a quote.

More Guides

Check out our other guides where you can learn about other travel destinations!
Suggested Itineraries You May Enjoy
Taste of Wintertime in Svalbard
Adventure
Outdoor
Family
History
Svalbard is an archipelago of islands just 800 miles from the North Pole, and 1200 miles from the Norwegian mainland, with a rich history and amazing wildlife including reindeer, walrus, whales, seals, arctic fox, and polar bears. Svalbard is the location for geological and arctic research, and environmental monitoring, with several countries participating. The Polar Nights during the winter allow for the magic of the northern nights. But life doesn't stop just because it's dark – there are plenty of outdoor activities such as dog sledding, hunting for the northern lights, snowmobile safari with a quiet, electric snowmobile, an ice cave adventure, or learning about the history with a local guide. 
Starting From
$3,011
per person based on
double occupancy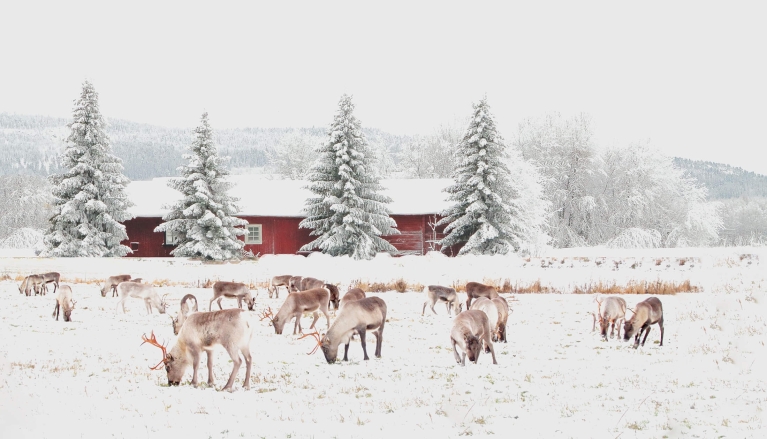 A Very Scandinavian Christmas
Explore the four countries that make up Scandinavia—Denmark, Finland, Norway and Sweden—from December through January (including Christmas and New Year's Eve). Spectacular activities and tours have been arranged to make this one of your most magical holidays yet!
Starting From
$8,122
per person based on
double occupancy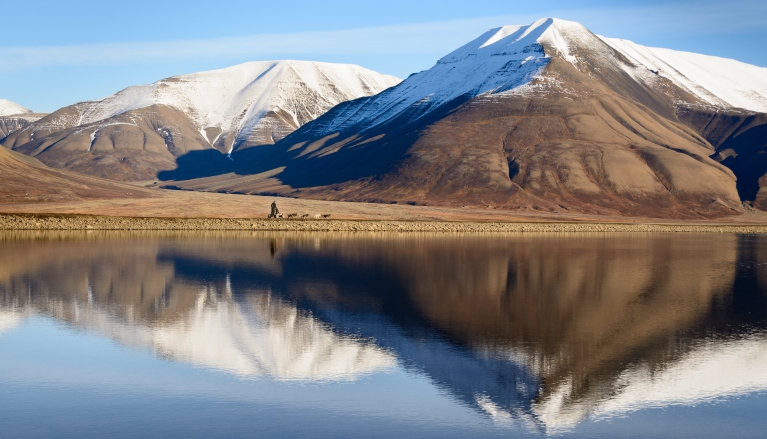 Taste of Summertime in Svalbard
Adventure
Outdoor
Family
History
Svalbard is an archipelago of islands just 800 miles from the North Pole, and 1200 miles from the Norwegian mainland, with a rich history and amazing wildlife. During the arctic summer, the midnight sun shines brightly so there is ample time for outdoor activities such as hiking, kayaking, sea fishing, and wildlife viewing. The Polar Nights during the winter allow for the magic of the northern nights and a variety of outdoor activities. 
Starting From
$3,094
per person based on
double occupancy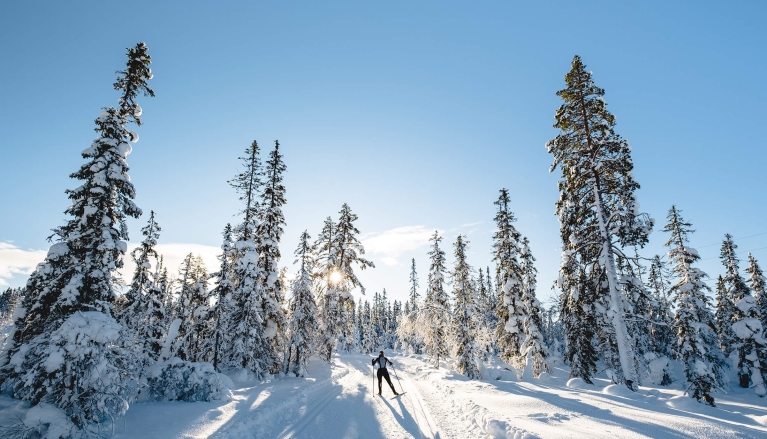 Norway's Winter Magic
Arts and Culture
Family
City
Winter is a special time to visit Norway. Majestic snow-covered mountains, stunning winter landscapes and vibrant cities with an array of museums, sights and excellent restaurants make this destination a particularly magical one during the winter season. There is also the opportunity to experience winter adventures such as skiing, dog sledding, snowshoeing, and more!
Starting From
$3,000
per person based on
double occupancy
By-Your-Side Service℠
Our personal concierge service and mobile app
Custom Europe Experts
Experts in planning truly customized trips
Value without Compromise
High-touch inclusions and customized experiences
Consistency with Individuality
You'll always be met with the highest standards