Welcome to your England guide!

Start planning your England getaway today with this free vacation guide. Inside you will learn all that you need to know to prepare for the ultimate English adventure.

All About England

It's time to get your crown ready and discover the magic of England. Explore London, the capital of England, and experience its influence on the arts with a variety of galleries, libraries and museums. Tour or spend the night in ancient castles, visit the ever-popular TV and film locations of Downton Abbey, Bridgerton or customize your own Harry Potter tour. As a bonus, you can extend your travels to the rest of the British Isles – Ireland, Scotland and Wales – quite easily from England.

The weather in England is temperate year-round. Late spring and early fall weather are mild and offer fewer crowds than during the peak summer season.

Capital of England:

London

Major Airports:

London Heathrow

Time Zone:

+5 Ahead of U.S. Eastern Time Zone​

Currency in England:

Pound sterling (£)

Entry Requirements:

Valid Passport

Voltage:

230-volt (Type F plug, also works with plug C)​

Best Time to Visit:

Late spring and early fall.

Regions & Areas

London

A modern-day metropolis and one of the best cities in the world, London is packed with world-class museums, monuments, cathedrals, palaces, theaters, and pubs across all of its 32 boroughs.

The Cotswolds

Stunning quaint villages and market towns built from honey-colored stone. Villages include Chipping Campden, popular hamlet Stow-on-the-Wold, Moreton-in-Marsh and Bampton.

Lake District

Glittering lakes and hills dot the landscape of this area. Mountains to hike, lakes to cruise and sights to see inspired William Wordsworth and Beatrix Potter.

Dover & Southeast England

The imposing Dover Castle, famous White Cliffs, lush Sissinghurst Gardens, hill town of Rye and historic site of the Battle of Hastings.

Regions & Areas

Devon & Cornwall

Spirited peninsula littered with prehistoric ruins, plus the seaside resort towns of Penzance and St. Ives, King Arthur's supposed Tintagel Castle, the tip of England at Land's End and The Eden Project.

England's Great West Way

Based on ancient routes, The Great West Way is a 500-mile touring route between London and Bristol. On this route, you'll traverse Windsor with its Royal Castle, the beautiful countryside of Berkshire and Avebury amongst others before reaching the historic city of Bath with its Roman history and Georgian & Regency-style architecture before finally arriving in the port city of Bristol, an up and coming city with a great food scene, and a very famous local artist; Banksy.

York

Walled medieval town with a grand Gothic cathedral, excellent museums (Viking, Victorian, Railway) and an atmospheric old center.

Oxford & Cambridge

Visit one, or both, of the most prestigious universities in England. Oxford, a stately university town with 38 colleges, is also known as the City of Dreaming Spires. Home also to the birthplace of Sir Winston Churchill, Blenheim Palace. Cambridge for many is England's best university town!

Regions & Areas

Canterbury

A Cathedral city in the South East of England and the headquarters of the Church of England.

Portsmouth

Revitalized shipbuilding city with top nautical sights at the Historic Dockyard, plus Roman ruins and stately Arundel Castle nearby.

Stratford-upon-Avon

Shakespeare's hometown and top venue for seeing his plays performed.

Liverpool

Rejuvenated port city and the Beatles' hometown.

1 / 13

Accommodations

B&Bs

Relax in the English countryside in a family-owned Bed & Breakfast.

2 / 13

Accommodations

Hotels

We'll suggest preferred partner properties with a wide range of options, from old-style charm, historic, and boutique to modern and luxury.

3 / 13

Accommodations

Castles

Choose from authentic and modern castles to enhance your visit to England.

4 / 13

Food & Drink

Fish and Chips – When one thinks of Great Britain's culinary offers, this would be one of the staples that come to mind. The chips, or fries for us Americans, are shorter than traditionally found in the States, but much "fluffier," if you will. The fish will almost always be fresh and generally locally caught.

Afternoon Tea – A great British institution, Afternoon Tea is a must for your trip! Traditional afternoon tea consists of a selection of finger sandwiches, scones served with clotted cream and preserves and sweet treats. Enjoyed with a cup of English Tea or a glass of something bubbly if you prefer!

Pies & Pasties – The British are very fond of these. Cornish Pasties and Shepherd's Pie would be two of the best known.

5 / 13

Food & Drink

Sunday Roast – So-called because it normally is served on a Sunday but in many pubs around England you will find this on offer every day. Usually consisting of roasted meat, roast or mashed potatoes served with stuffing, gravy and a selection of vegetables.

English Gin – Although Gin is a growing trend around the world, it has been popular in England for a long time. Gin & Tonic originates from when English people in India, to ward off Malaria, used bitter quinine dissolved in water with added sugar to sweeten it. With Gin added, it was a lot more palatable and tasty so the G&T was born.

English Beer and Ale – There are many producers of beer and ale in England. Some of them are big international brands but there are many local producers with a lot of the pubs having their own brew.

6 / 13

Attractions & Points of Interest

With geothermal baths, stunning scenery, vibrant cities and historic castles, England has plenty of attractions for every type of traveler.

7 / 13

Attractions & Points of Interest

Landscapes & Scenery

The White Cliffs of Dover
The Lake District
Devon and Cornwall
The Cotswolds

8 / 13

Attractions & Points of Interest

Historical

Stonehenge
Tower of London
Hampton Court Palace
Roman Baths
Anne Hathaway's Cottage
Hadrian's Wall
Buckingham Palace

9 / 13

Attractions & Points of Interest

Castles

Highclere Castle
Windsor Castle
Leeds Castle
Tintagel Castle
Bolsover Castle
Warwick castle

10 / 13

Tenon Recommends

London

Liz Pinto loves Harrods Tea Rooms for a fun way to spend the afternoon trying teas & pastries!
One of Maggie Lunde's favorite stops is Sketch, great for afternoon tea or one of the four restaurants.
Tucked into a very traditional British Hotel located opposite the Royal Mews of Buckingham Palace, Liz Aungier says Rubens at the Palace is a great place to stay or enjoy a traditional Afternoon Tea.
Hit up Kensington Palace, home of the young royals, for a great royal palace experience and garden tour. Liz Aungier loves the exhibitions there, which have included Princess Diana's dresses and Royal family photos, some of which have never been published.

11 / 13

Tenon Recommends

London

The Tower of London comes highly recommended by Liz Aungier. A great experience for the whole family, it is also a World Heritage Site. Get up close to the Crown Jewels and learn about this imposing fortress in the city.
The Tower Bridge Experience is another great one for the family. Learn all about the design and construction of this famous bridge and Liz Aungier dares you to lay down on the glass floor and look down at all the people walking far below!
For a great way to see the Cotswolds in an efficient way, Janet Dudley loved Rabbies Cotswolds tour from London.

12 / 13

Tenon Recommends

Plymouth

Liz Aungier thinks you should add the Plymouth Gin Experience to your list. The oldest working gin distillery, dating from 1793 in the historic port city of Plymouth, offers a great tour finished off with a tasting, of course!

Hampshire

According to Liz Aungier, the Bombay Sapphire Gin Distillery is just a beautiful place to visit. Set in the beautiful grounds of an old paper mill, discover the exotic botanicals used to create this world-famous gin. She highly recommends the cocktail making masterclass, which she says is "absolutely great fun!!!"

13 / 13

Tenon Recommends

Cornwall

Medieval castle and church, garden, coastal island community dating to the 12th century, Liz Aungier says there's lots to explore at St Michael's Mount.
For an absolutely one-of-a-kind experience, Liz Aunguer recommends a stay at the Bodmin Jail Hotel. Don't worry, the rooms are quite luxurious, and you can leave whenever you like.

Kent/Canterbury

Made famous by Chaucer's Tales of the same name, Janet Dudley thinks this is such a great destination, she recommends the whole thing, but in particular the Cathedral, Leeds Castle, and Hever Castle.

Insider Tips

Best Time To Visit

The weather in England is temperate year-round. Late spring and early fall weather are mild and offer fewer crowds than during the peak summer season.

What To Pack

The weather in England is temperate year-round.

Food & Drink

From English pub dishes you won't want to miss to proper afternoon tea. Prefer something stronger? Discover what popular drink originated here.

Travel

A valid passport is required to travel to England.

Getting Around

You'll have a few transportation options to choose from when traveling around England.

Car Rentals

Driving yourself around England brings the convenience of personal transport and allows you to control what you see and how long you spend at each location. They drive on the left side of the road in England. An international driving permit (IDP) is not required to drive a rental car in England, but you will have to have a valid US driver's license.

Train

England is very well connected by rail and it is possible to tour around totally by rail both to city and rural locations. Choose between standard rail services or choose an overnight sleeper train for a different experience!

Private Driver

Hiring a private driver offers another way of getting around England without the hassle of maneuvering the roads. It also adds an extra element of personal service to your vacation. With Tenon, you can choose to have a private driver for your entire trip or just a portion of it.

Special Events

London Fashion Weeks – February and September
Queen's Birthday and Parade – Every June
Summer Solstice from Stonehenge – Every June
Wimbledon – Every June / July
Notting Hill Carnival – Every August
Bonfire Night – November 5

Ready for More?

We hope this guide has helped you learn more about England and that you feel ready to plan your trip! If you want to learn more, you can receive a free 30-minute travel consultation about England when you request a quote, or if you're interested in other locations you can access more guides.
Free England Vacation Guide
Are you ready to plan your England getaway, but aren't sure where to start? Inside our free vacation guide, you'll learn:
Facts on currency, language and more
Popular regions and cities to visit
Foods that you will want to try during your travels
Festivals, attractions and experiences you don't want to miss
And more!
"*" indicates required fields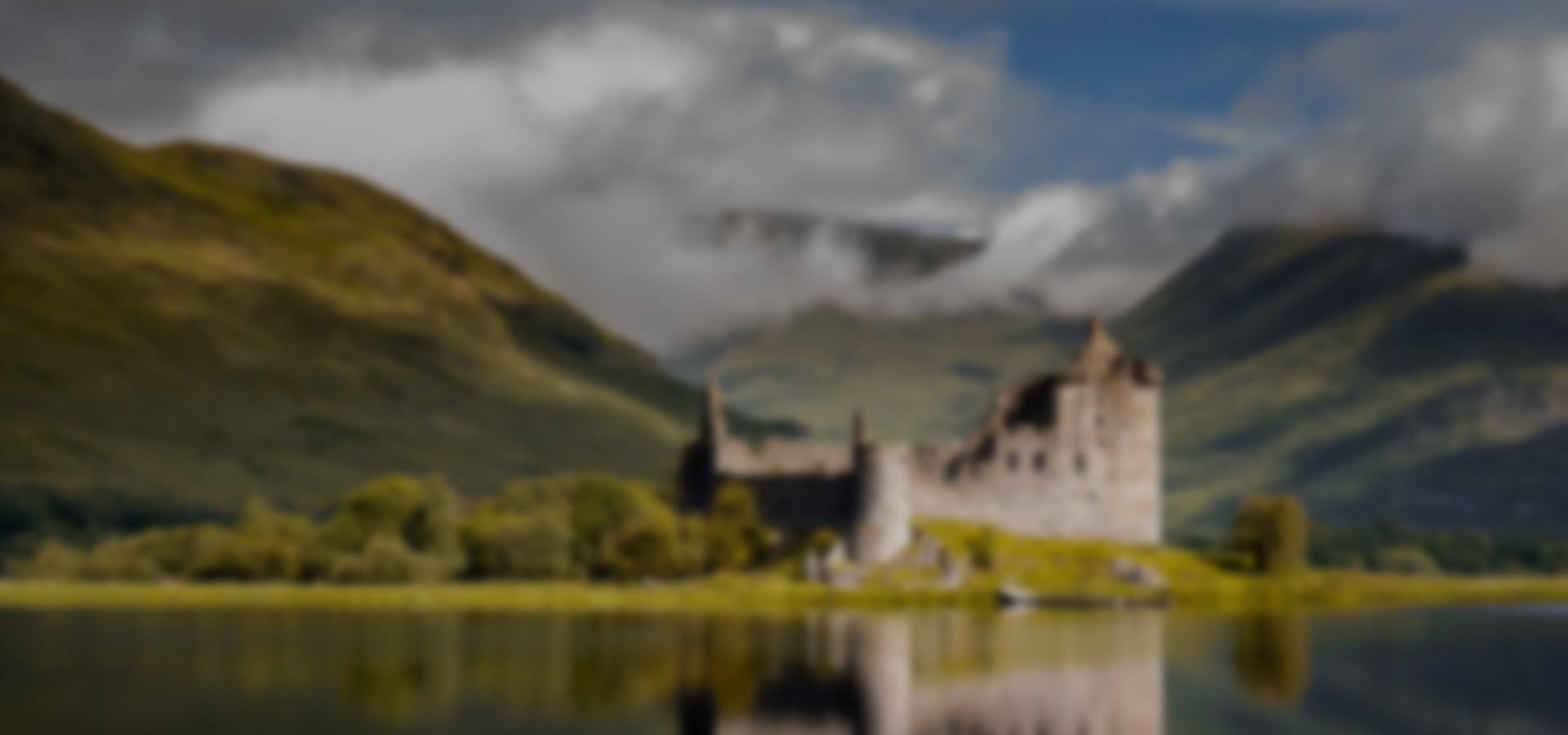 Ready To Plan Your Trip to England

Receive a free 30-minute travel consultation when you request a quote.

More Guides

Check out our other guides where you can learn about other travel destinations!
Suggested Itineraries You May Enjoy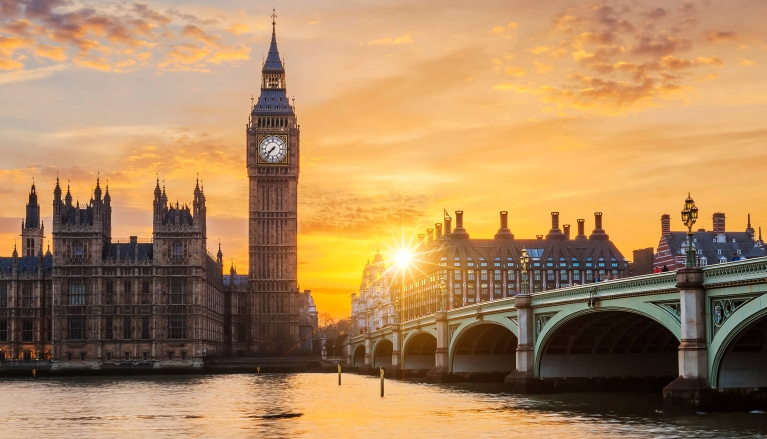 The Ultimate Trio: Ireland, Scotland and England
This epic itinerary takes you through three fascinating countries: Ireland, Scotland and England. All the main highlights are included, from uncovering your Irish ancestry and embarking on a river cruise in London to visiting Scotland's stunning Isle of Skye. And did we mention the castles at every stop? 
Starting From
$7,975
per person based on
double occupancy
Best of England
Arts and Culture
City
History
Outdoor
See the very best of England, starting in its capital city of London before traveling on to its historic cities and towns, including Liverpool with its musical beat, Bath with its Roman ruins, Stratford-upon-Avon with its literary past and Windsor with its historic castle and modern royal weddings!
Starting From
$3,000
per person based on
double occupancy
Art & History Through England
Arts and Culture
History
Castles
Spend two weeks traveling through England, and wander around sites dating from prehistoric times with grand mansions and current-day royal castles. Walk in the steps of the pilgrims who left England for a new life in the United States. Experience modern history through the music born in Liverpool and taste the amazing English fares and libations, including its gins and wines, which are gaining popularity worldwide.
Starting From
$3,497
per person based on
double occupancy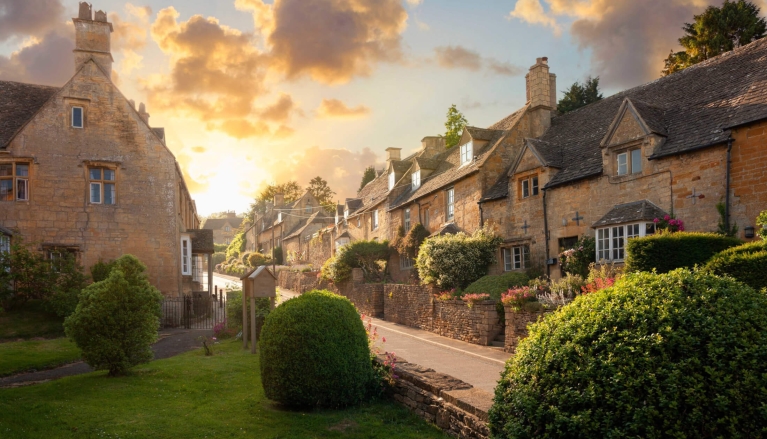 Best of Britain
Sustainability
City
History
Castles
A real taste of Britain awaits you on this 10-night itinerary where you will take in England, Wales and Scotland. Experience highlights from the bustling capital city, the Roman ruins in Bath, the epic Welsh landscapes and historic Scotland.
Starting From
$3,000
per person based on
double occupancy
By-Your-Side Service℠
Our personal concierge service and mobile app
Custom Europe Experts
Experts in planning truly customized trips
Value without Compromise
High-touch inclusions and customized experiences
Consistency with Individuality
You'll always be met with the highest standards