Welcome to your Scotland guide!

Start planning your Scotland getaway today with this free vacation guide. Inside you will learn all that you need to know to prepare for the ultimate Scottish adventure.

All About Scotland

No place combines history, romance and the great outdoors like Scotland. Plan a trip to Edinburgh, Scotland's capital, and uncover culture and legends. Embark on a vacation to visit well-known filming locations of your favorite TV shows and movies, the Isle of Skye or even Scotland's whisky trail.

The weather in Scotland can be temperamental. Late spring and early fall weather are mild and offer fewer crowds than during the peak summer season. Temperatures will rarely go below 32°F and only occasionally above 68°F with June, July and August being the warmest months.

Capital of Scotland:

Edinburgh

Major Airports:

Aberdeen, Edinburgh, Glasgow

Time Zone:

+5 Ahead of U.S. Eastern Time Zone

Currency in Scotland:

Pound sterling (£)

Entry Requirements:

Valid Passport

Voltage:

230-volt (Type F plug, also works with plug C)​

Best Time to Visit:

Late spring and early fall

Regions & Areas

Scottish Borders

Rolling countryside and ruined abbeys dot Scotland's southern border. Known for a turbulent past, this area is wonderful for history buffs. See some of the textile industry in this area, some of which supply world-leading brands like Dior and Chanel! With granite hills that are prime for hiking, you'll be able to escape the hustle and bustle of some of the busier areas of Scotland.

Highlands

This area is sparsely populated with many mountains dominating the region, a haven for the outdoor enthusiast! From jagged peaks and vast valleys, photographers are definitely spoiled by the scenery. You can appease yourself with a variety of activities including biking, birdwatching, climbing, hiking and kayaking. Learn about Scotland's deep history and fabled legends and treat yourself to some of the best seafood Scotland has to offer.

Regions & Areas

Glasgow

Scotland's biggest city offers a barrelful of things to do and a warm energy that leaves visitors impressed. A UNESCO World City of Music, the city has a thriving music scene. It's both edgy and contemporary and is a great spot for browsing art galleries and sampling local cuisine.

Edinburgh

Scotland's capital may be most famous for its festivals, but there is so much more to this amazing city than that. From the UNESCO World Heritage site of its Old Town and New Town there is much to marvel at in this city. A stroll along Royal Mile leading up to the castle and cobblestone wynds is a joy. Edinburgh is a charming city that claims to be a favorite European destination for many.

Aberdeen

In this region of Scotland, much loved by Queen Victoria you'll find 260 castles and ruins leading it to be named Scotland's Castle Trail. The city of Aberdeen is known as the granite city because most of its buildings were made from local granite which at times gives them a sparkly shine. This region features 50 golf courses with wonderful views of the coastline.

Regions & Areas

Coastal West Highlands

Home to Scotland's most spectacular wildlife, the West Highlands are home to eagles, beavers and sharks. Island-hopping is one of the best ways to explore this cluster of islands. The Coastal West Highlands are truly a jewel of Scotland that will give you a true feeling of this country and memories to last a lifetime.

Outer Hebrides & Shetland Isles

For those with more time to spend in Scotland a trip to some of the lesser-known Isles is recommended. Harris & Lewis have a distinctively Gaelic culture with Scots Gaelic still being spoken by many people there. Stunning scenery and history abound. The Shetland Islands are the northernmost part of Scotland, situated in the North Atlantic with Norway and the Faroe Islands being their nearest neighbors.

1 / 11

Accommodations

B&Bs

How does a traditional Scottish breakfast in a quaint home sound?

2 / 11

Accommodations

Hotels

We'll suggest preferred partner properties with a wide range of options, from old-style charm, historic, and boutique to modern and luxury.

3 / 11

Accommodations

Castles

Choose from authentic and modern castles to enhance your visit to Scotland.

4 / 11

Food & Drink

Scottish Seafood – The biggest export from Scotland is its Salmon and definitely on the list of things you must try when visiting. Enjoy it cooked or smoked for breakfast, lunch or dinner. You'll see it everywhere! Regional fish specialities include Cullen Skink, a soup of smoked haddock, potatoes and onions and Arbroath Toasties, smoked haddock poached in milk with a mixture of egg, flour and grated cheese and then served on toast.

Haggis – This may be the first food item you think of in relation to Scotland. There are 1,001 ways for it to be served and it can be eaten at any meal period. It will likely never win any beauty contests, but don't let the looks deceive you as it is packed full of flavor. A traditional dish is Haggis, Neeps and Tatties or Turnips and Potatoes as we would say!

Aberdeen Angus Beef – A world renowned beef brand, Angus beef is famous for its finely marbled meat. This gives it an even distribution of fat in the cut and therefore results in a more juicy and tender meat than many other breeds.

Scottish Whisky (Scotch) – Scotland is the center of whisky production in the world with over 130 distilleries. Many of these distilleries have visitor centers where you can learn all about their story and indeed taste some of the so-called Uisge Beatha, the water of life!

Scottish Gin – Despite the new found popularity of Gin, it has been produced in Scotland for a long time with 180 different varieties in existence. 70% of the UK's gin is made in Scotland including some of the most known brands in the world like Gordons, Hendricks and Tanqueray.

Irn Bru – Known as Scotland's other national drink Irn Bru came to the market in 1901. It is a carbonated soft drink and very popular in the UK, ranking as the third most popular selling drink. Their famous slogan is Irn Bru gets you through!

5 / 11

Attractions & Points of Interest

With lochs, isles, mountains and castles, Scotland has plenty of attractions for every type of traveler.

6 / 11

Attractions & Points of Interest

Landscapes & Scenery

Loch Ness
Glencoe and Glen Etive
Outer Hebrides
Shetland Isles
Isle of Skye
Loch Lomond
Cairngorms National Park
Dean Village Edinburgh

7 / 11

Attractions & Points of Interest

Historical

Edinburgh Old and New Town
St. Andrews
Skara Brae, Orkney
Culloden Battlefield
William Wallace monument
Glenfinnan Monument
Scone Palace

8 / 11

Attractions & Points of Interest

Castles

Edinburgh Castle
Urquhart Castle
Culzean Castle
Stirling Castle
Balmoral Castle

9 / 11

Attractions & Points of Interest

Food & Drink

Distilleries; too many to mention but including Cardhu, Glenlivet, Dalwhinnie Glengoyne
The Scotch Whisky Experience
Scottish Food Walking Tours
Spirit of Scotland Food and Entertainment show

10 / 11

Tenon Recommendations

Tenon Recommends

Edinburgh

Experience one of Scotland's most famous cuisines—haggis—at the Spirit of Scotland Dinner & Show. But don't let that scare you away, Courtney Mitan says the dinner and music is not to be missed!
Liz Aungier enjoys the very atmospheric dining experience at The Witchery, a restaurant close to Edinburgh Castle.
Experience many tastes of Scotland at Bonnie & Wild at St James Quarter, one of Liz Aungier's favorite restaurants, with up to 12 different stalls available to order from.
If you're feeling energetic, Liz Aungier wants you to take a walk to Holyrood Park and climb Arthurs Seat, an ancient volcano which is the main peak of the group of hills in Edinburgh.
Get a glimpse of a bygone era touring around the decommissioned Royal Yacht Britannia and see how the Royal Family traveled in the past, another one of Liz Aungier's top attractions.
Take any Mercat tour! Janet Dudley says they have great guides and you learn so much! Ghost tours are fun but probably best for adults or older kids (a 10-year-boy burst into tears on her tour).

11 / 11

Special Events

Celtic Connections – Every January in Glasgow
Burns Night – every 25 Jan
Highland Games (various) – May through September
Edinburgh Fringe Festival – Every August
The Royal Edinburgh Military Tattoo – Every August
St Andrews Day – November 30
Hogmanay and Scottish New Year – December 31

Insider Tips

Best Time To Visit

We won't sugar coat it, the weather in Scotland is temperamental at worst, and pleasantly surprising at best. Late spring and early fall are mild and our favorite times to visit.

What To Pack

Temperatures will rarely go below 32°F and only occasionally above 68°F with June, July and August being the warmest months.

Food & Drink

Savor your way through Scotland sampling the country's biggest export and regional specialties, and wash it all down with some of their most famous spirits.

Travel

A valid passport is required to travel to Scotland.

Getting Around

You'll have a few transportation options to choose from when traveling around Scotland.

Car Rentals

The most common mode of transportation between major cities is by car. They drive on the left side of the road in Scotland. An international driving permit (IDP) is not required to drive a rental car in Scotland, but you will have to have a valid US driver's license.

Train

Traveling around the Scottish mainland by train is relatively easy with great connections to the majority of the key destinations. Sit back, relax and enjoy the views!

Private Driver

Hiring a private driver offers another way of getting around Scotland without the hassle of maneuvering the roads. It also adds an extra element of personal service to your vacation. With Tenon, you can choose to have a private driver for your entire trip or just a portion of it.

Ready for More?

We hope this guide has helped you learn more about Scotland and that you feel ready to plan your trip! If you want to learn more, you can receive a free 30-minute travel consultation about Scotland when you request a quote, or if you're interested in other locations you can access more guides.
Free Scotland Vacation Guide
Are you ready to plan your Scotland getaway, but aren't sure where to start? Inside our free vacation guide, you'll learn:
Facts on currency, language and more
Popular regions and cities to visit
Scottish foods that you will want to try during your travels
Festivals, attractions and experiences you don't want to miss
And more!
"*" indicates required fields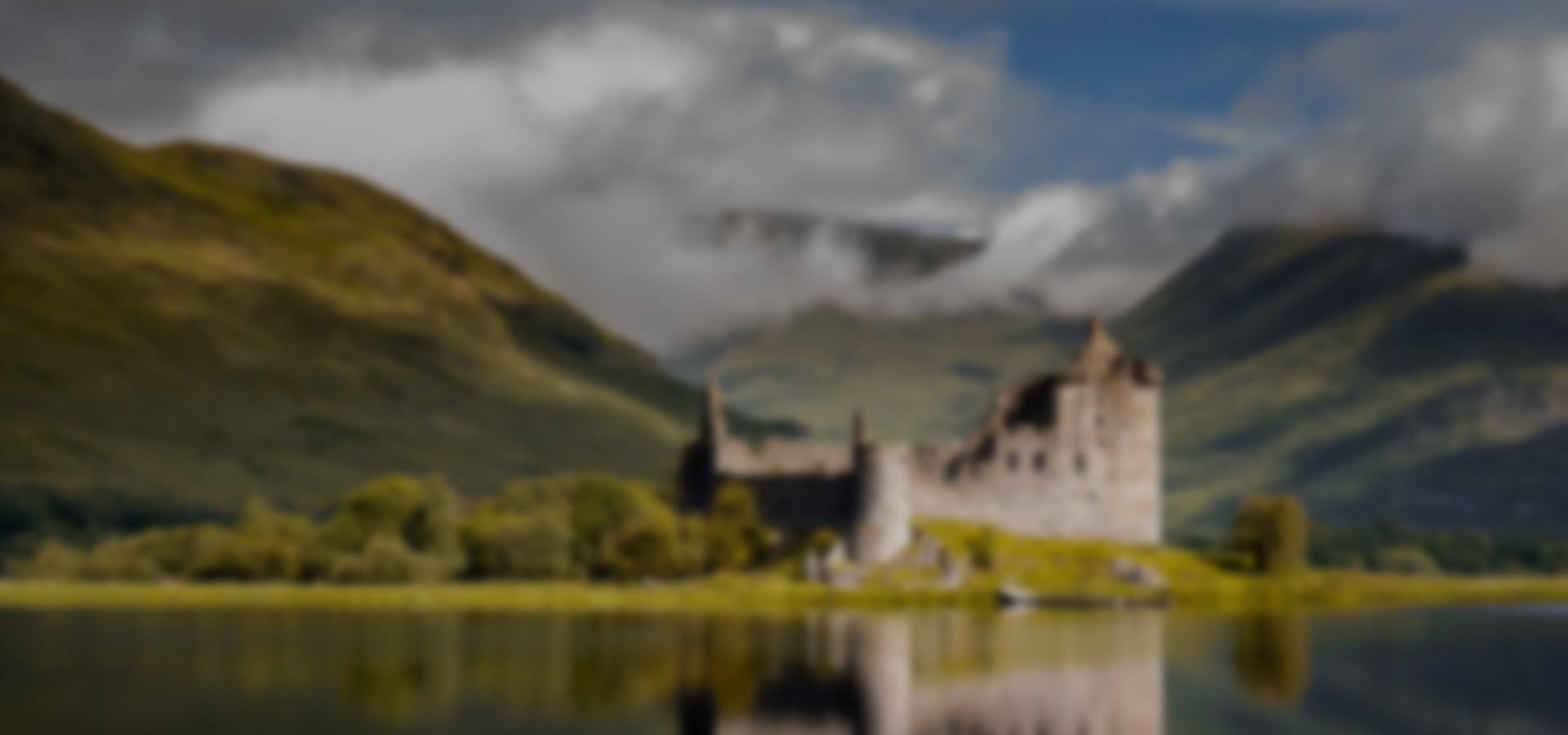 Ready To Plan Your Trip to Scotland

Receive a free 30-minute travel consultation when you request a quote.

More Guides

Check out our other guides where you can learn about other travel destinations!
Suggested Itineraries You May Enjoy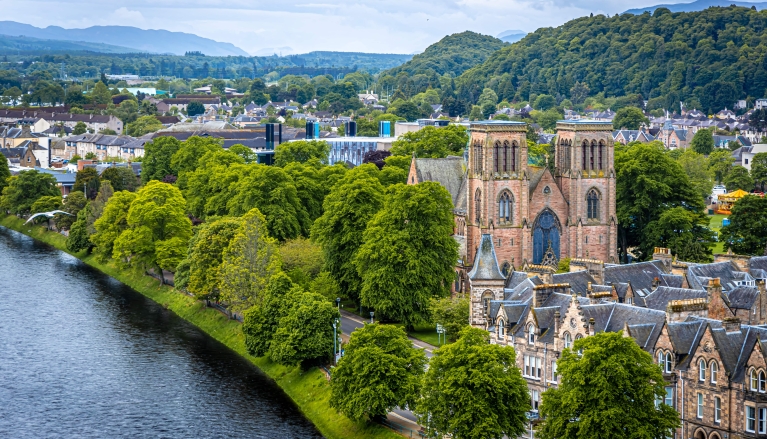 Best of Ireland & Scotland
Start in Edinburgh and make your way through Inverness and Glasgow before departing for Kilkenny, Killarney, Galway and Dublin on this 16-day Ireland & Scotland tour. 
Starting From
$6,985
per person based on
double occupancy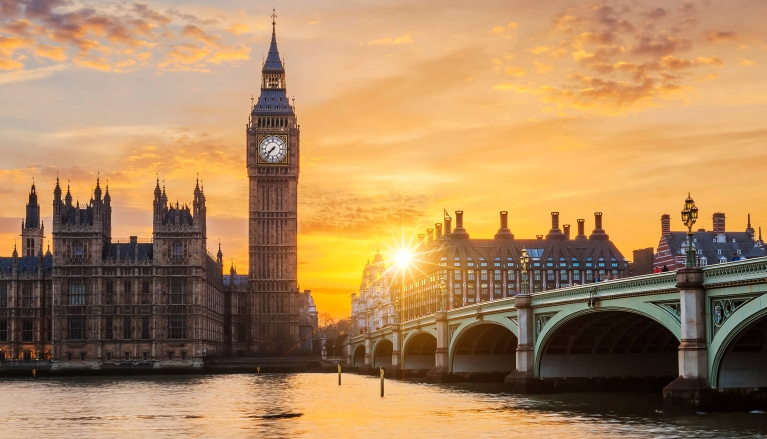 The Ultimate Trio: Ireland, Scotland and England
This epic itinerary takes you through three fascinating countries: Ireland, Scotland and England. All the main highlights are included, from uncovering your Irish ancestry and embarking on a river cruise in London to visiting Scotland's stunning Isle of Skye. And did we mention the castles at every stop? 
Starting From
$7,975
per person based on
double occupancy
Best of Scotland
Edinburgh is the starting point on this iconic 10-day tour of Scotland. Walk the cobblestone streets of the Royal Mile with its magnificent Edinburgh Castle at the top. Discover the many different sides of this UNESCO World Heritage city. Heading west from Edinburgh, you will see the lochs and glens that – along with the highlands and islands – make this country such a spectacular destination.
Starting From
$3,247
per person based on
double occupancy
Grand Tour of Scotland
Arts and Culture
History
Culinary
Outdoor
Scotland, at your leisure. Taking it one historic castle, distillery, and breathtaking glen at a time, savoring the amazing food and drink that Scotland is famous for along the way. 
Starting From
$3,197
per person based on
double occupancy
By-Your-Side Service℠
Our personal concierge service and mobile app
Custom Europe Experts
Experts in planning truly customized trips
Value without Compromise
High-touch inclusions and customized experiences
Consistency with Individuality
You'll always be met with the highest standards